News
Coming soon: 2020 Volkswagen Golf
The new, eighth-generation Volkswagen Golf is revealed. Expect to see lots of them on the road from 2020.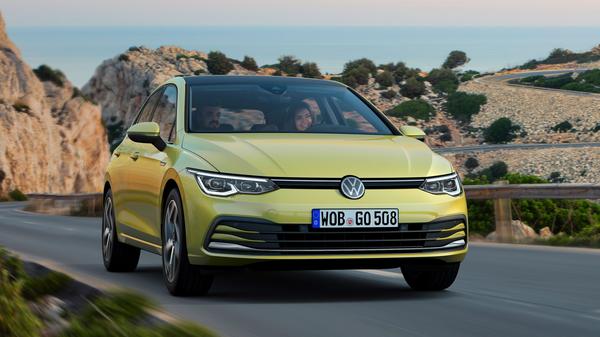 Plenty of trims and engines to choose from
LED lights and digital display as standard on all models
Arrives in early 2020
This is the latest version of
Volkswagen's
hugely popular
Golf
hatchback. The eighth generation of Golf will hit our shores early next year, and has a redesigned look over all-new mechanical bits, with plenty of new tech features, too.
The designers of the Golf have always tried to evolve it with each generation, rather than rip up what went before and start again, so it's no surprise that the new model is instantly recognisable. But there are enough changes in the familiar look to mark it out as new. For a start, the aerodynamics of the bodywork have been improved to improve fuel economy, and every model will come with bright LED headlights as standard.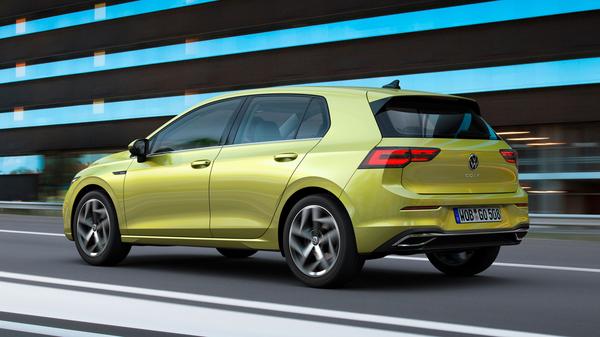 Inside, there's a lot of new technology, including digital instruments in every model, rather than traditional analogue dials, and a 10.0-inch touchscreen infotainment system. All cars will have high levels of connectivity including a range of online services. An example: points of interest in the satellite-navigation will be stored with extra information, so you ask the sat-nav to find a restaurant, you can also call it to book a table. Or you can use a mobile app to remotely lock or unlock the car, set the heating temperature and more. Oh, it's got Amazon Alexa integration built-in, too.
From a safety and driver-assistance point of view, all Golfs include Car2X technology, which broadcasts and receives safety information to and from other vehicles and traffic infrastructure. So if, for example, another Car2X-enabled vehicle has an accident ahead, you'll be alerted before you see it. The Car2X tech has been standardised across all vehicle manufacturers, and is expected to become much more widespread in the near future.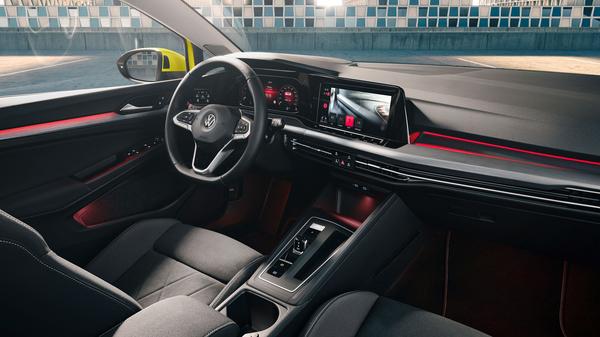 Depending on the version, there's a variety of other driver assistance systems available on the new Golf, from adaptive cruise control and automatic emergency braking, through to cyclist monitoring and a function that will automatically brake if it detects an oncoming vehicle when you're turning.
There'll be a range of engine and power choices in the new VW Golf, from petrol and diesel to hybrid and plug-in hybrid. The petrol TSI line-up will include two three-cylinder engines with 90 and 110 horsepower, with a manual gearbox. The diesel TDI range starts with a 115-horsepower engine and also includes a 150-horsepower version, both available with either manual or automatic gearboxes.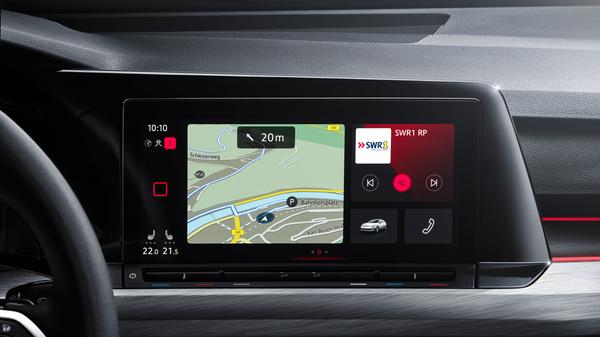 Mild-hybrid models – where the car recoups, stores and deploys waste energy to help improve fuel economy by up to 10%, but doesn't provide electric-only driving capability – will be labelled as eTSI and come with 110, 130 or 150 horsepower and automatic gearboxes. We'll see a 245-horsepower version of the Golf GTE plug-in hybrid, too, which will give you the ability to drive on electric-only power and recharge the battery by plugging it into a charger.
Exact UK specs haven't been released yet, but expect to see S, SE and SEL trim levels, as well as a sportier-looking R-Line model. Expect to see several sporty GTI versions in the future, along with a diesel-powered GTD and even more powerful Golf R.