News
Best Value Brand 2022 - Dacia
Find out why Dacia is the 2022 winner of the Best Value Brand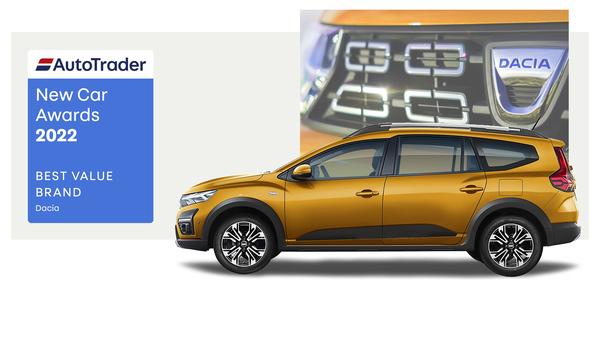 Words by: Auto Trader
Published on 9 June 2022 | 0 min read
With household budgets squeezed harder than ever value for money is a bigger and bigger concern for new car buyers. And, while it faced competition from both MG and Suzuki, the undisputed champion on this score is our winner of Best Value Brand,
Dacia
.
Thanks to its alliance with Renault, Dacia has access to a fantastic range of engines and technology to put into its cars and even its most basic models now get the driver aids and phone connectivity that were until recently reserved for more premium models. Thankfully Dacia hasn't forgotten its value roots, though, and delivering the most car for the money remains its core offer. Entry-level versions of cars, like the
Sandero
, are available for monthly finance rates not much more than what many people pay for their phones. This ability to run a brand new car with all the benefits that brings for – often – less than the price of a used example of a more mainstream one is a huge attraction. And the range is strong, too, the SUV toughness of the
Duster
hugely popular with buyers while the practicality of the seven-seat
Jogger
makes it perfect for families and lifestyle users alike. Throw in money-saving options like the choice of 'dual fuel' LPG tanks on some models and you can see why Dacia is a worthy winner.