Expert Review
Dacia Sandero Hatchback (2020 - ) review
Cheap and cheerful in an entirely good way, the new Dacia Sandero builds on the previous version's affordability with more tech, better looks and improved refinement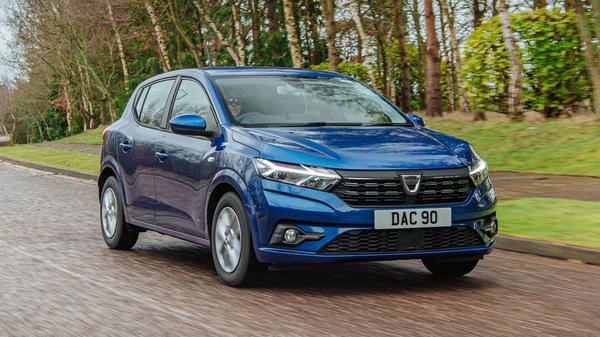 The Auto Trader expert verdict:
Available new from £12,295
Affordability is the Dacia Sandero's biggest selling point and this all-new version is still the cheapest new car you can buy, with a monthly starting price not much more than what you might pay for your smartphone subscription or TV sports package. That alone is enough for some people but this new Sandero is also a much more stylish and well-built car, with the space of superminis like the Renault Clio on which it is based but at a cost that still undercuts smaller city cars like the Hyundai i10 or Kia Picanto. The spec on the entry model is very basic indeed but, even with a few bells and whistles, the Sandero is still incredibly affordable and opens up new-car ownership to those who might previously have only been able to afford a used one. Click here for our review of the crossover inspired Sandero Stepway version.
Reasons to buy:
Fantastically affordable
Efficient TCE turbo engine
Now has all the tech you need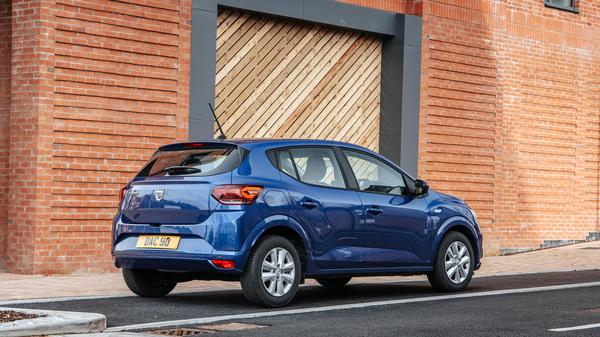 Running costs for a Dacia Sandero
At launch the starting price for the entry-level Sandero is an astonishing £7,995, with monthly payments cheap enough to make it look good value against travelling by train or bus, never mind against second-hand superminis from bigger brands. True, that version is incredibly basic with its steel wheels and unpainted bumpers but even the most expensive Sandero is cheaper than an entry-level
Hyundai i10
,
Nissan Micra
or
Suzuki Swift
. Starting prices for the
Fiestas
, Clios and others the Sandero competes with in size terms can be as much as half as much again. Running costs are also pretty keen, the mid-range TCE 90 doing over 50mpg by official figures while the
Bi-Fuel
version gives you the option of running on cheaper LPG (or liquefied petroleum gas) thanks to an additional fuel tank. With both full it can travel as far as 800 miles without having to refuel, according to Dacia's claims.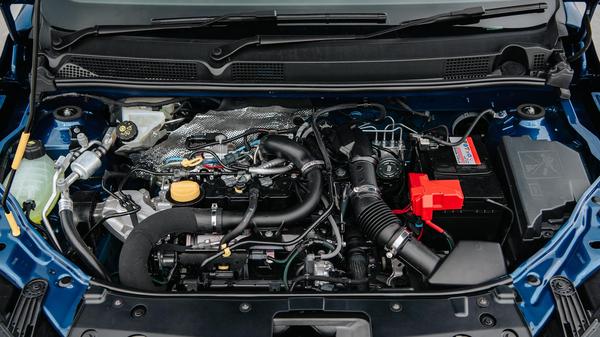 Reliability of a Dacia Sandero
The Sandero is based on the same platform and engines as the
current Clio
, and as a brand Renault has a decent if not dazzling reputation for reliability. The general no-nonsense simplicity of the Sandero counts in its favour here, though, and does potentially mean less to go wrong. The warranty is an industry standard three years or 60,000 miles, but you can if you wish pay to extend that for up to six years or 100,000 miles and Dacia offers a range of good value fixed cost maintenance plans to keep a lid on ongoing expense and help you budget for the long-term.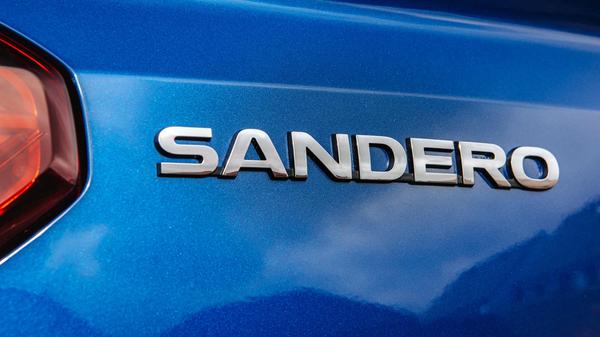 Safety for a Dacia Sandero
The previous Sandero did cut some costs on safety gear but another benefit of being based on the modern Clio is the improved tech Dacia can carry over, not to mention the stronger overall structure. Even the most basic version now gets automated emergency braking if you don't respond to a hazard in the car's path, multiple airbags, a hill start assist system, tyre pressure monitors and Isofix fixings for two child seats in the back. There's also an adjustable speed limiter. The next model up adds cruise control to this while the top of the range trim gets front and rear parking sensors and a reversing camera. The standard Sandero doesn't offer features like blind-spot warnings or lane keeping assistance but these are available on the slightly more expensive Stepway version if you feel you need them.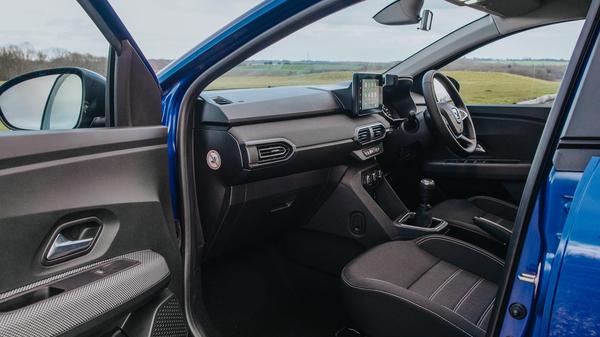 How comfortable is the Dacia Sandero
While features like electric windows seem positively decadent compared with the previous Sandero, the entry-level Access version is still pretty basic. Where other models get a split-fold rear seat and reach and height adjustment for the steering column the Access has a one-piece rear bench and the wheel only moves up or down. This isn't a deal-breaker as the fundamentals of the seating position and suchlike are pretty decent. In terms of ride comfort the Sandero has absolutely zero pretensions to being a hot hatch and adopts a more easy-going, softer character than many more mainstream rivals. There are some rough edges to the ride but, generally, the softer set-up is no bad thing and it's a relaxed and easy car to drive, with decent refinement for all its no-frills demeanour. Cost cutting includes bare painted metal in the boot where most cars these days are plastic lined, and this can scratch if you're loading kids' pushchairs, scooters or bikes in and out. Given how much the car costs these are small details you likely won't lose sleep over, though.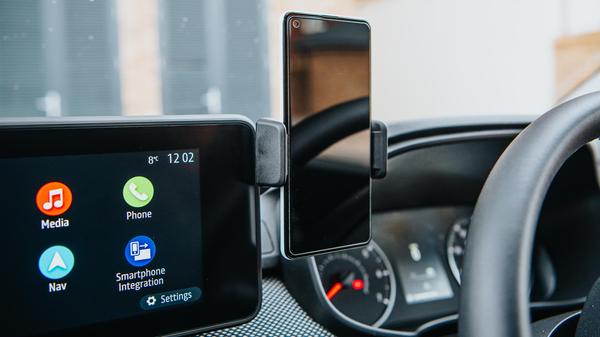 Features of the Dacia Sandero
As we've already said, the basic Access version really lives up to the name and its unpainted bumpers and steel wheels give it the air of a holiday rental or the kind of knockabout courtesy car you get from a local garage when your car is in for its MoT. You even have to bring your phone along and plug it in if you want music and infotainment, Dacia providing a holder so you can access these functions on the move in lieu of a built-in system. The Essential trim is probably a minimum for most buyers and still very affordable – this adds air-con, central locking and the ability to control the DAB radio and USB music from the small screen between the instruments. Stick your phone into the dash-top holder, plug it in and you then have more infotainment options via Bluetooth and the dedicated Dacia app. Top of the range Comfort adds a few more soft-touch surfaces to distract from the otherwise hard plastics but the most significant addition is a built-in navigation and infotainment system with a central touch-screen – with this you now have the kind of functionality found in all modern superminis.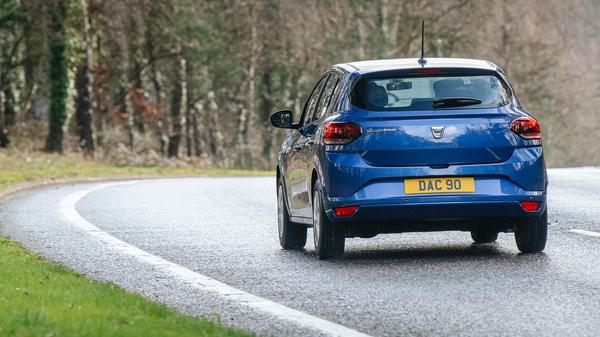 Power for a Dacia Sandero
All Sanderos run versions of the same petrol-powered, three-cylinder 1.0-litre engine from parent company Renault. In its most basic form this does without a turbo and has a modest 65 horsepower – we haven't driven it yet but the numbers suggest pretty modest performance. It only gets a five-speed gearbox, too. The TCE 90 versions use a turbocharged version of the same engine and feel a lot more sprightly, all considered. Your socks are in little danger of being blown off but this version can at least keep pace with other traffic and doesn't feel out of its depth on the motorway, though the automatic version (Dacia's first) feels significantly more sluggish and wouldn't be our first choice. The Bi-Fuel version offers a bit more power when running on LPG (you can switch manually if you choose) and feels usefully more sprightly as a result.