News
Best new electric cars: 2017 Frankfurt Motor Show
Electric cars are becoming more and more popular, and there's no shortage of them at the Frankfurt Motor Show. We'll update this page with our favourites.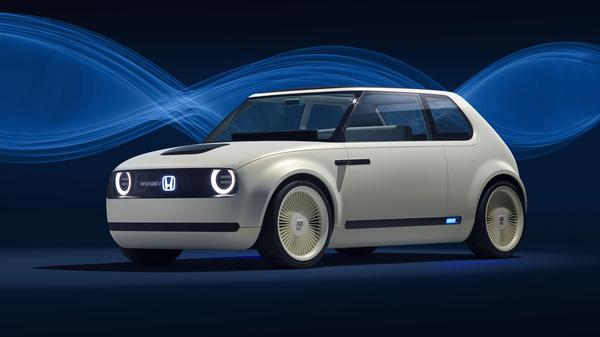 BMW i3
BMW has made a series of revisions to its top-selling electric car, the i3. This includes a new look, as well as the availability of new technology and the addition of a sportier version, the i3s. This has more power than the standard i3 and a unique chassis set-up to make the most of it, while both versions have been redesigned to make them look sportier. There are new materials inside, too, as well as some extra equipment, and the full range is on sale now, with prices starting at £34,070.
Read the full BMW i3 news story here.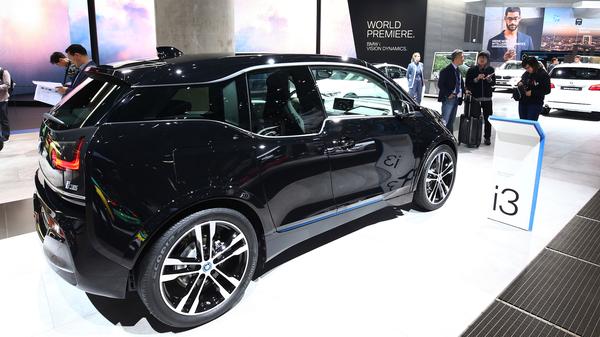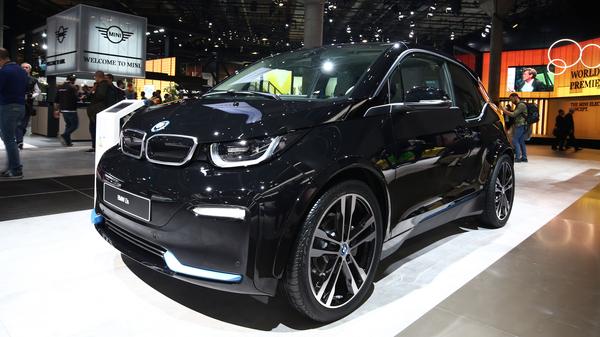 Honda Urban EV Concept
How's this for a slice of retro cool, buttered with modern technology? Honda's Urban EV Concept has dimensions that remind us of the original Volkswagen Golf, but it's an all-new design that will form the basis for a future electric production car to be launched in 2019. Smaller than the Jazz, the Urban EV has a sporty look and seats four. There's a cool floating dashboard feature inside, although we're not convinced that will survive to full production. Nor, in all likelihood, will the rear-hinged suicide doors. But still, it's quirky and distinctive and we're looking forward to the real thing.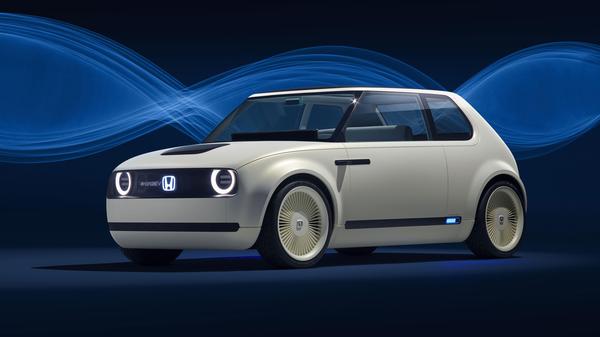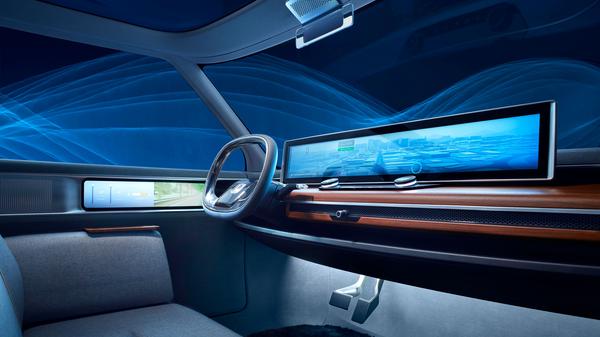 Mercedes-Benz Concept EQA
This is Mercedes' first stab at an all-electric hatchback, and it's called the Concept EQA. As the name suggests, it's not a full production car, but there's plenty about this that will make it into showrooms in the not-too-distant future, probably around 2020. The Concept EQA is about the size of an A-Class, and comes with two electric motors developing up to 270PS, which is tasty hot-hatch territory, and a range of around 250 miles per charge. Mercedes says a network of chargers will allow the battery to refill in just 20 minutes. The concept is also fitted with inductive charging, which refills the battery by parking over an electrified plate in the ground.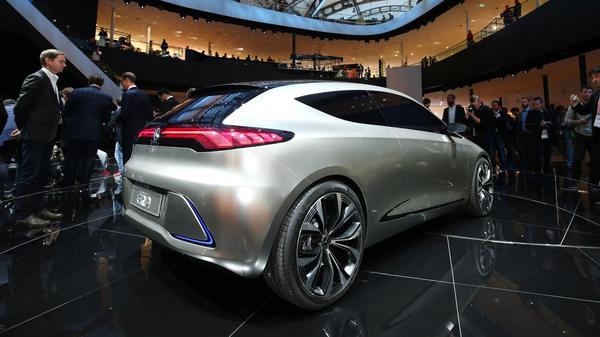 Mini Electric concept
Mini has given the clearest indication yet of what we can expect from an electric Mini, by unveiling this 'Mini Electric Concept'. The company makes no secret of the fact that it previews a production car that will be unveiled in two years' time. Although it's unmistakably a Mini, several aspects have been changed to reflect the fact the car has no conventional petrol or diesel engine. As yet, though, there is no word on how powerful it will be, how fast it will go, or how far it can go on a charge, but we hope more will be revealed soon.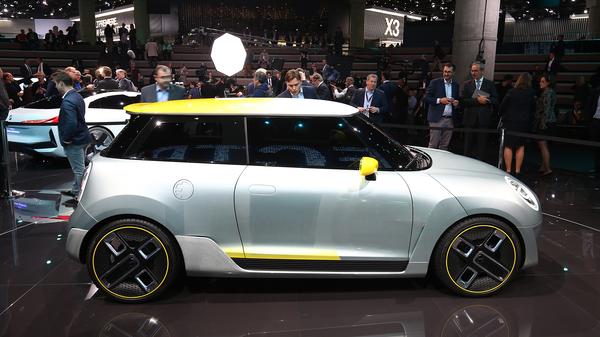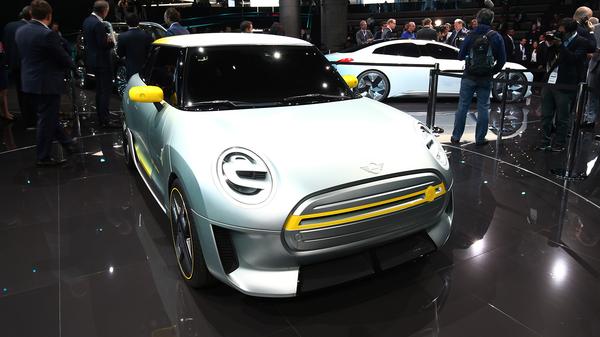 Chery Exeed TX
Don't worry if you haven't heard of Chery; it's not selling cars in the UK yet. But the Chinese brand has grand expansion plans and plans to bring this, the Exeed TX compact SUV, to European shores within the next few years. More SUVs, also under the Exeed name, will follow. Chery promises tech-heavy vehicles with plenty of connectivity for things like intelligent navigation and online infotainment, as well as the latest driver safety systems. The Exeed TX will be available as a hybrid, a plug-in hybrid and a full electric car and has been developed with various European technology partners. Chinese brands haven't had the best reputation historically, but China is now the world's largest car market and manufacturers there have been developing at a fast rate of knots.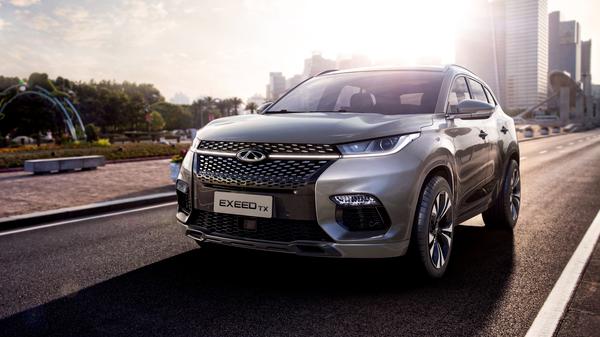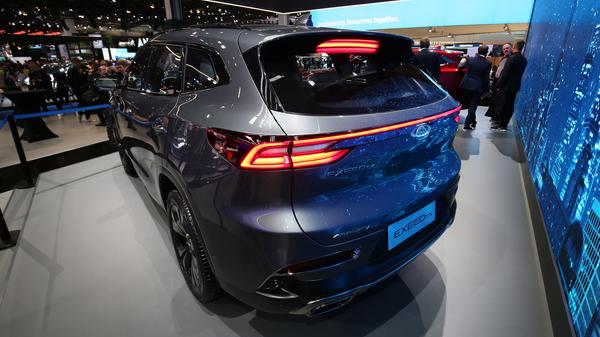 BMW i Vision Dynamics
Don't be fooled by the name; this is the foundation of the forthcoming BMW i5, an four-door saloon that, as the name suggests, sits between the
i3 city car
and the
i8 sports car
in BMW's electric line-up. In concept form at least, it has a range of 373 miles and will hit 62mph in 4.0 seconds. Expect to see a production version on sale by 2021.