Long Term Review
Living with a… Peugeot 508 SW
Rory Reid shares what life is like behind the wheel of the new Peugeot 508 Station Wagon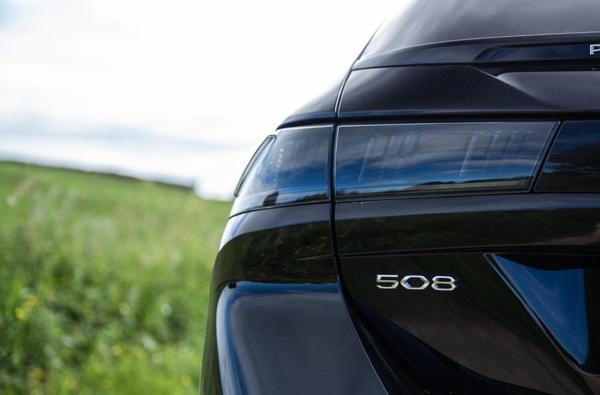 We needed a large, reliable, comfortable estate to use as a support vehicle for our YouTube channel and the Peugeot 508 looked like it would fit the bill perfectly. How did it get on?
The Peugeot 508 SW is an attractive proposition for anyone tired of the glut of SUVs that litter our streets, thanks to its sleek design, clever tech and acres of luggage space. It's available in petrol, diesel and hybrid versions, all of which promise ample power and low running costs. Our test car uses the 160hp diesel with the automatic gearbox.
What is it?
Model: Peugeot 508 SW
Version: 2.0 160 Diesel Auto Spec level: GT Line
We like
Smart looks
Huge boot Comfy seats
We don't like
Load lip in boot
Weird steering wheel Low seating position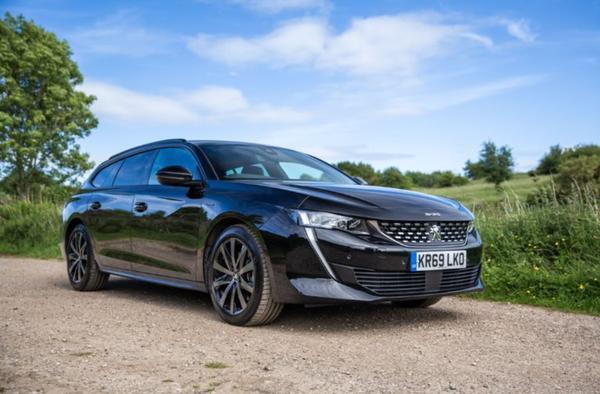 Month 1
Full disclosure: I'm not a fan of estates. And neither are the majority of people if current sales trends are to be believed (SUVs rule the roost). But we're really pleasantly surprised by this shiny black on black 508 SW. It has a sleek silhouette with lovely details that become apparent when you get up close.
Those silver dots on the grille are very Mercedes-esque and those vertical day running lights make it look a bit like a cobra exposing its fangs in readiness to pounce. The back end is pleasant, too, with dark tints covering the rear lights – something that's sure to appeal to boy and girl racers raised on Max Power magazines. Ask your mum or dad. The primary intention is for the 508 SW to be used as a support vehicle for our YouTube channel, following us on shoots across the country and lugging all our camera gear (and camera operators) to and fro. The good news is that the boot is massive: 530 litres, which is enough to accommodate our main camera bag, which is awkwardly long. In cars with smaller boots, we usually have to fold one of the seats, but no such trouble here. There' a bit of a lip on the boot, which means getting heavy cases in and out isn't as simple as sliding them across the boot floor, but that's something we can live with. Right, to the cabin: Loads of space in there, too. Plenty of leg and headroom for our camera ops, plus the seats are comfortable, which will be nice on those longer journeys. Up front feels a bit tighter than it needs to be because the centre console is very large and the seating position is low. The steering wheel is really strange. It's not actually a 'wheel' per se; more a dodecahedron with a flat top and bottom and lots of angles on both sides. It's also small, which makes it feel slightly odd when controlling such a large vehicle. Oh, and the top seems to get in the way of the speedometer, so we have to spend more time than normal adjusting its height (easily done) and seat height before everything is perfectly visible. The layout of all the buttons and switches takes some getting used to as well, but we're hoping we get used to those.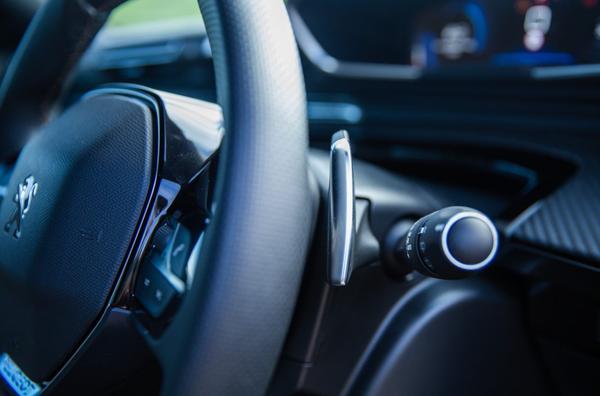 Month 2
OK we definitely don't like the button layout. But we have gotten used to it. The problem comes from the fact the main control buttons are laid flat like piano keys, so it's not the easiest to see the icons if you've adjusted your seat too low, which you might have to in order to see the digital speedo.
The user interface on the touch screen is reasonably straightforward, but we normally prefer to use Apple Carplay or Android Auto, both of which come as standard on the 508 SW. But there's a problem: we can't find the USB port. After looking in every nook and cranny, we realise they're positioned in the cubby underneath the centre console and that's invisible to the naked eye (unless you're on your knees in the footwell). So after a bit of fiddling and faff, we've decided to permanently leave a USB cable connected, as connecting one each time you get into the vehicle is more hassle than it's worth. There is a wireless charging mat for your phone, but that charges so slowly it's almost not worth bothering with – especially if you're streaming audio (and thus draining battery power) at the same time. Our test car comes with keyless go, meaning we never need to take the key out of a pocket or insert it into the car, which is hugely useful. We've noticed that you need to push the brake pedal quite firmly and keep the start button held for a couple seconds before the car starts, which can feel slightly annoying if you're in a hurry to depart, but it's a minor quibble outweighed by the convenience of keyless entry.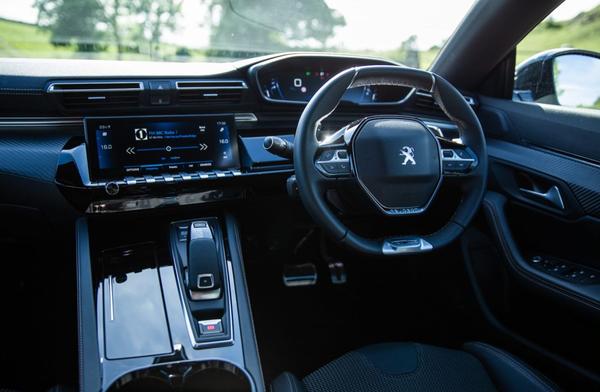 Month 3
The Peugeot 508 SW is an absolute blast to drive. It's helpful for our camera car to be able to keep up with all the 'star' cars we film for the YouTube channel, but this does more than keep up with the majority of them. The engine provides plenty of power (160hp) and torque (400Nm), so it accelerates convincingly most of the time.
It's also nimble through the corners, more nimble than quite a few of the SUVs we've been testing to date. Where they struggle through the bends, the low, agile 508 SW feels athletic and sporty. It makes you wonder why so many people choose SUVs. It occasionally even feels more sure-footed than some of the supercars we've been testing, particularly in slippery conditions, as there's plenty of grip from the tyres. That tiny steering wheel actually makes it feel more nimble than it actually is – more like a go-kart than a long, spacious estate. If we had one gripe, it's the fact the automatic gearbox makes some odd decisions about what gear to select. It shifts up very early in an attempt to preserve good fuel economy, which is fine if you're not in a hurry, but it then feels slightly reluctant to shift down again when you need more pace, or just seems to select an inappropriate gear. Still, you can at least use the paddle shifters behind the wheel to select gears yourself.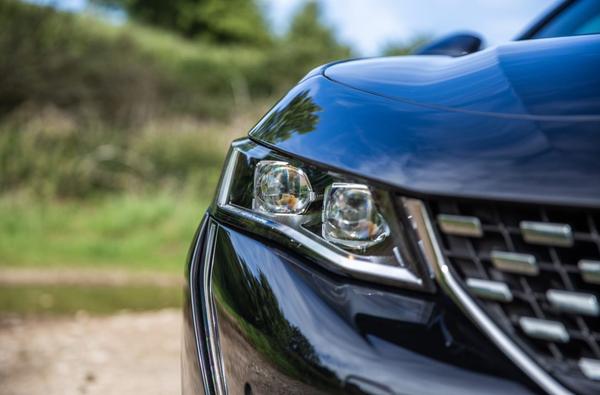 Month 4
Economy has been stellar in the 508 SW. It's available in petrol, diesel and hybrid guises, and the diesel model we have here is the best where fuel is concerned. Peugeot says it'll return up to 52.9mpg combined, which is in line with what we've seen so far. Typically on an average journey using A roads and motorways, we'll see between 45-55mpg, which is excellent.
On B roads, we're seeing upwards of 35mpg, without even trying, which is pretty decent. 40mpg around town may be possible if the car wasn't constantly loaded to the hilt with heavy gear. The car's stop-start system is a big part of helping keep economy high and emissions low, but it's not without its faults. It seems all too keen to switch the engine off while you're still in motion and coasting to a stop at a junction. That's fine, but when you try to accelerate out of said junction you'll have to wait a split second for the engine to start, for the revs to build and for the car to be in a position to accelerate quickly, by which time your chance might have gone. It's not a problem unique to Peugeot, though, and you can switch stop-start off if it becomes to annoying.