Long-term Review Living with a… Ford Fiesta Vignale Edition (Month 1)
Ford thinks its Vignale trim can turn a humble Fiesta into a compact luxury car - we're living with one to find out if it really can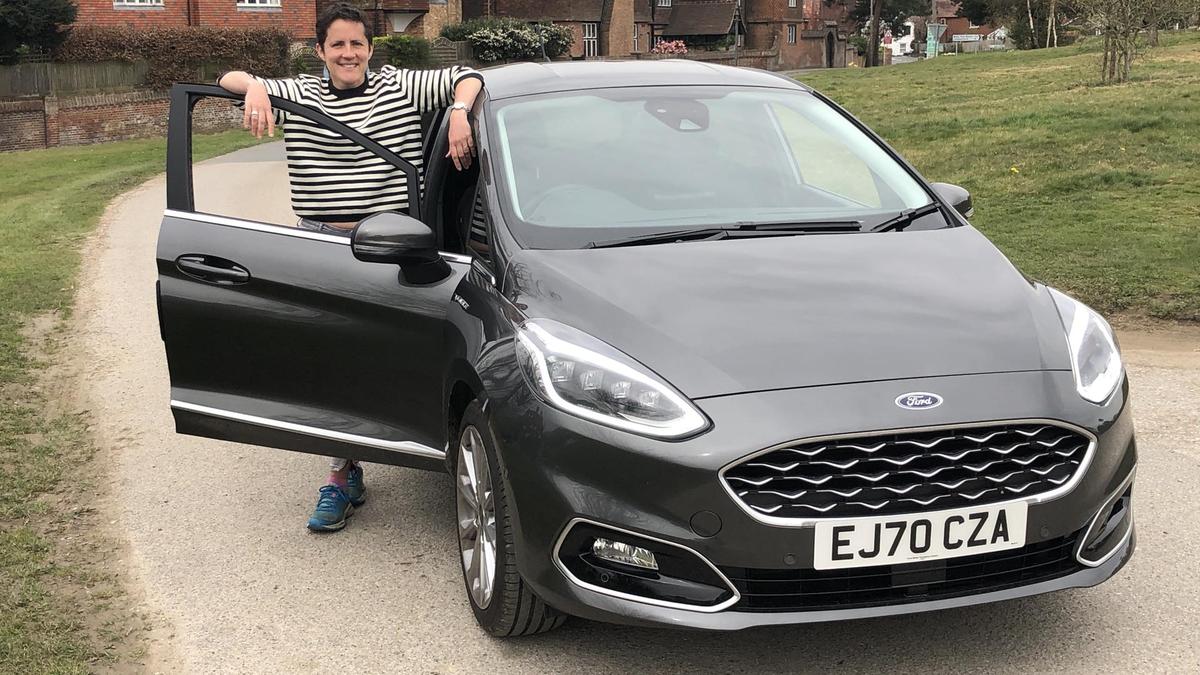 View gallery
This is an interesting car. Ford has a theory - as do an increasing number of people - that drivers with plenty of money and who want a luxury car, don't necessarily want a big car. They want luxury in a small package. Various manufacturers have tried this in the past, be that the Aston Martin Cygnet sold to existing Aston customers, the Fiat 500 Riva, highly specified and personalised Minis, and so on. Ford says a considerable minority of customers are now buying the
Fiesta
- Britain's best-selling car since 1978 - in the top Vignale trim, and paying more than £20,000 for the privilege. In return, they get all the creature comforts of a £70,000 SUV, like a heated steering wheel, active cruise control, B&O premium audio, rear-view parking camera, heated seats and so on, but in a car that's easy to park, and less hassle to run. You can see the logic. Time to put it to the test.
Updates:
Month 1 – A Fiesta as a luxury car … really?
What is it?
Model: Ford Fiesta

Version: 1.0 Ecoboost Mild Hybrid 155PS

Spec level: Vignale Edition

Options fitted: 'Magnetic' paint (£650), full LED headlamps (£700)

Cost as tested: £25,235
We like
Big feel in small car

Easy to park

Luxury features
We don't like
Sync 3 infotainment system bit ugly

Previous version looked better

Throttle/clutch partnership bit grouchy
Mileage: 1,586
Fuel consumption: 42.7mpg
You've read the pitch for why Ford thinks a luxury Fiesta is a thing. And so our test car has a price tag of £25,000, which would buy you a
VW Golf
or a family SUV. What do you get in return? All the aforementioned features, plus front fog lights and cornering LED headlights (a cost option), premium heated leather seats with a pretty pattern, front and rear parking sensors and a semi-automated parking function, rear privacy glass, rain-sensing wipers and auto-dimming mirror, Vignale tread plates and mats, folding door mirrors and puddle lamps, blind-spot warning system, cool door edge protectors that pop out when you swing the doors open to protect the edges from walls and other immovable objects (brilliant when you have kids), keyless lock/unlock with a button to start the engine, traffic-sign recognition,
CarPlay and Android Auto
, wireless charging pad, ambient lighting at night, lane-keep assist, rear centre headrest, hill-start assist (great in a manual to avoid embarrassing slippage), three drive modes (eco, normal and sport), tyre-pressure monitoring and an alarm.
See what I mean? Not a lot they've missed out for £25K. Added to which possibly the greatest joy for those who love driving – that endangered species that is the manual gearbox, with six gates to drive the gearstick through. Hello, how I've missed you! I've even got a proper manual handbrake.
All we're missing is a key in a fob to insert into a slot and turn to start the engine.
Silly really, and I'm an electric convert after my previous experiences in the
Nissan Leaf
and
Honda E
. But now we know it's the end of the road for all this analogue, fossil-fuelled motoring, it brings a tear to the eye. My sons still argue every morning on the school run about whose turn it is to change gear in the Fiesta, and ask me fearfully if they'll get to take their driving tests in a manual car or will have to drive an automatic electric car from the word go. Aged 10 and eight, I fear they are on the cusp, but should get a couple of years of manual gearboxes, especially with the budgets they'll have to buy.
It's also a relief to ditch the much-loved
seven-seat SUV
and nip into town in this little car without stressing about finding a parking space you can fit in. Ditto the joy of returning above 40mpg in an internal-combustion powered car for once.
Back to top
Interested in buying a Ford Fiesta?