News
Coming soon: new Vauxhall Astra
All-new Vauxhall Astra introduces bold new styling, high-tech interior and hybrid engine options to take the challenge to VW's Golf and other rivals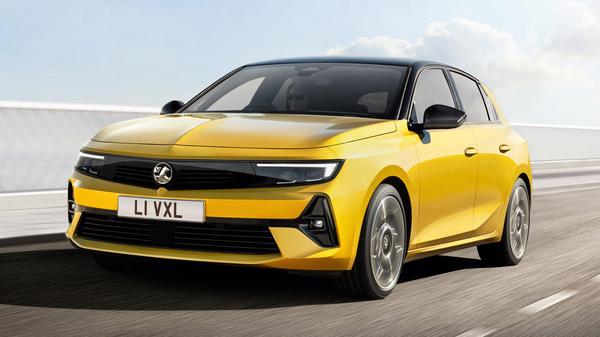 Over the decades the Vauxhall Astra has consistently been one of the top-selling hatchbacks in the UK, if perhaps not the most glamorous or exciting of its type. That's seemingly changing with this all-new Astra, which adopts Vauxhall's new 'Vizor' grille design for a more striking look, backed up with
plug-in hybrid
options, fully digital dashboard and tons of new tech.
First seen on the
new Mokka
, Vauxhall's new design language is a good deal more striking than the brand's traditional look and will, perhaps for the first time, put the Astra on the radar of style conscious buyers who might normally have defaulted to more premium hatchbacks like the
VW Golf
. The distinctive black grille includes the option of Vauxhall's clever 'Intelli-Lux' LED headlights, while sensors and cameras for the various driver assistance functions are fully integrated into the front end of the car for a seamless appearance. While only a few millimetres longer than the outgoing Astra the new one has a slightly longer wheelbase for more interior space, the short overhangs also helping the looks. While all eyes are on the 2030 cut-off for the sale of purely internal combustion engined (or ICE) cars that's still far enough away for Vauxhall to offer a range of
petrol, diesel and hybrid
options for the new Astra to suit your needs and budget. Electrification is an important step, though, and will be a great benefit to tax-conscious
fleet drivers
, who traditionally make up a big chunk of Astra buyers. With up to 225 horsepower the most powerful plug-in hybrid will be the fastest, as well as the cheapest to run. Hybrid versions come as standard with an automatic gearbox, this transmission an optional upgrade over the standard six-speed manual in petrol and diesel versions.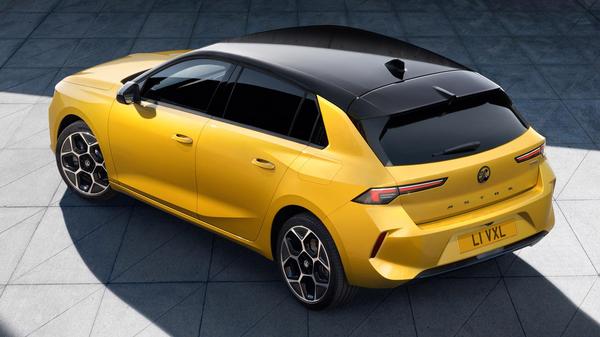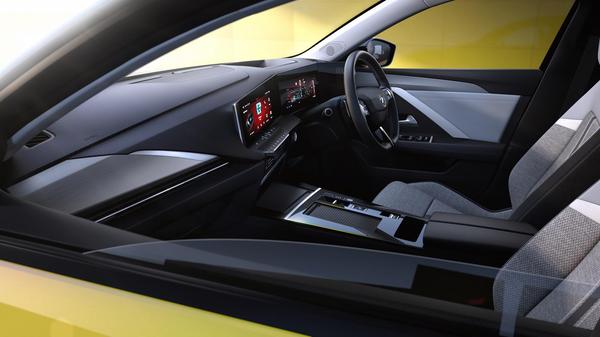 Vauxhall is also very proud of the new Astra's interior, which features the so-called 'Pure Panel' introduced in the Mokka and promises to 'detox' the driver's interaction with the various systems, thanks to its streamlined interface. On fancier models this will include twin 10-inch displays, paired into a single widescreen look for a modern, minimalist design. Perhaps conscious of criticism of the new Golf's fiddly, touch-sensitive heating controls Vauxhall is at pains to point out there are still physical buttons and switches to operate the air-con and other basic systems, while voice and touch control can be used to interact with the infotainment system. Wireless
CarPlay and Android Auto
will be standard on all models if you prefer to use your phone apps here.
As with any new model driver assistance is a big part of the new Astra's offering, and Vauxhall will offer a comprehensive range of support systems under its Intelli-Drive branding. Controlled by multiple cameras, radar sensors and ultrasonic sensors around the car, this can work together with the navigation to pre-empt corners and speed limit changes automatically and even perform what Vauxhall describes as 'semi-automatic' lane changes. Depending on the model features like a head-up display, long-range blindspot monitoring and all-round cameras to help parking will also be available. Final information on trim levels, equipment, pricing and more will become clear closer to orders opening in the autumn, while Vauxhall expects deliveries to start early next year.