Advice
9 signs you need to buy a new car
Car troubles and frequent breakdowns can be a signal that it's time to buy a new car. Find out about some common signs that indicate it's time to invest in a new vehicle.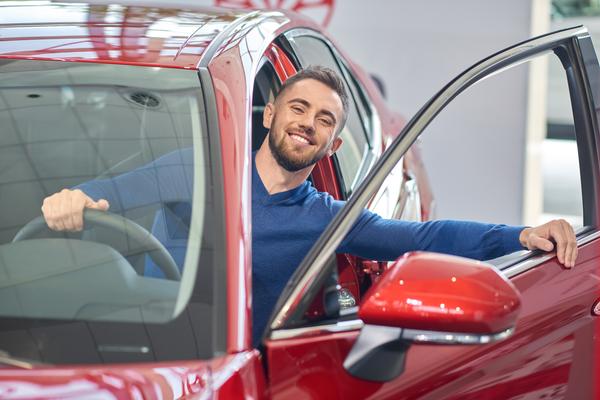 Once your car gets old, it starts breaking down more frequently and the costs for repairs can rise significantly.
By recognising signs that you need another car early on, you can save money on repair costs and
sell
or
part-exchange your old car
for a good value.
Here are nine signs that you need to consider buying a new car:
1. Your car constantly breaks down and needs repairs
It's normal for a car to break down occasionally, especially if it's old. Common culprits for a breakdown can be a flat battery, damaged clutch cables or running out of engine oil. These problems can be easily fixed by a mechanic in most cases.
However, if your car breaks down every few months, or even more frequently, it might be time to start looking at a new car. Regularly replacing major car parts like the exhaust or radiator can be costly. Frequent trips to the mechanic for fixes or replacements can be time-consuming. And breaking down in the middle of your journey can be both – especially if it's happening a lot. If your car starts becoming a money pit, you should consider saving that money for a new car instead. A one-off repair cost will likely be cheaper than buying another car, but think about the number of times your car's broken down in the past few months. If there's a recurring problem with your car, the total cost of repairs over a period can surpass the price of getting a new car.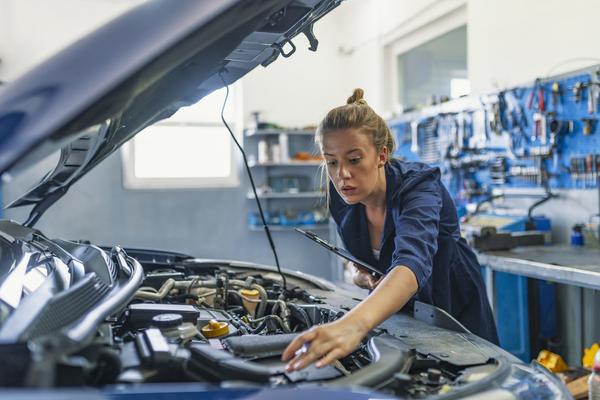 2. Your car needs refuelling all the time
If your car constantly needs to be refuelled, and you notice a decrease in your car's acceleration and power, it might mean that your car's fuel pump is faulty. Getting a faulty fuel pump fixed can easily set you back £400.
As newer cars come to market, their fuel efficiency is generally better than older car models. If your car's fuel efficiency isn't what it used to be, and you find yourself visiting the petrol pump increasingly frequently, it might be a sign that you need to invest in a new car.
3. Your car insurance premium keeps increasing
Sadly, the older your car gets, the higher the chances of your car breaking down become. Your insurance provider may start seeing your car as an increasing liability as a result, and will probably increase the premium you need to pay to insure your car.
If your car's getting old and its costs keep increasing ( including the amount spent on repairs, the insurance premium you have to pay and the money spent on constant refuelling), then it might be time to trade your car in for a new one so that you won't have to worry about the increasing number and cost of your bills.
4. Your car's done many miles over its lifetime
Usually, once a car passes 75,000 miles on the clock, the chances of a break down start increasing.
Once your car reaches over 100,000 miles, it might be time to start thinking of your next car. It's usually after the odometer passes the six-digit figure that your car starts facing problems. These could include issues with the spark plug, coolant corrosion or turbulence in the combustion chamber. So, if your car has completed more than 100,000 miles, it may be time to invest in a new car – especially if it hasn't been well-maintained over the years.
5. Your car no longer meets the emissions standards
In the UK, cars need to meet
Euro 6 emissions standards set by the European Parliament and Commission
.
These emissions standards dictate whether your car's fit for the UK roads based on the level of CO2 they emit. If your car doesn't pass the emissions test, and you're unable to reduce your car's emissions to meet the standards, it's a clear sign that it's time to say goodbye to your car. Some car owners may invest in technologies like
AdBlue
to reduce the emissions their diesel cars emit, but these technologies can be costly, for example: getting your car's air filter changed can cost up to £75. As
laws on car emissions get stricter
, it can be in your and the environment's best interest to look for cars that meet these emission standards.
6. Your car doesn't feel safe anymore
A car that breaks down all the time feels unreliable to drive. Such cars can be especially dangerous when driving on a highway.
You may also feel unsafe in your car if it's missing the basic safety features modern cars offer like side airbags, rearview cameras, blind-spot monitoring, pre-collision technology and electronic stability control. Many modern cars also offer additional safety features like automatic emergency braking, adaptive cruise control, forward-collision warning, lane departure warning, and safety exit assist. If you feel unsafe in your car because it's unreliable or because it lacks safety features, you should look into investing in a safer car.
7. It doesn't fit your lifestyle anymore
There are various lifestyle changes that one might go through, like moving away from where your job is, expanding your family, needing bigger boot space for your job or requiring less space in your car if someone moves out, that can prompt you to consider getting another vehicle.
If you feel like you need a different car to better suit your changing circumstances, we've got an entire
advice section dedicated to the best cars for different lifestyles
, that can help.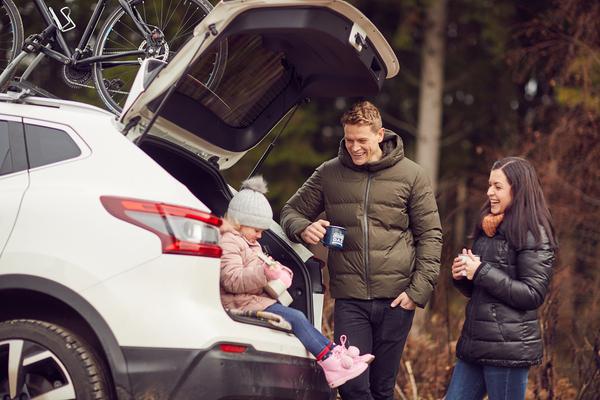 8. Your car has started looking old
Once your car gets old, its interiors and exteriors start showing signs of wear and tear. You may notice your car seats have ripped fabric or damaged springs or foam, chipped windscreen or vinyl damage. There may also be signs of damage on the dashboard, door panels or roof.
The amount of damage would also depend on how the car's been used over the years. If you've had pets in the car, rips and tears can be common. If someone has smoked in the car, the car might have cigarette burns. Cars can be a safe space, and one we spend hours at a time in, so you deserve one that looks and feels the part.
9. You just need something different to drive
Sometimes, because of lifestyle changes or simply because of change of heart, you just want a new car for yourself. So, if you've been eyeing and saving up for another car, then now's a good time as any.

At Auto Trader, we have a range of cars to browse from – whether you're looking for something
budget-friendly
or an
electric car
– we've got it all covered.