Advice
What is a Pre-Delivery Inspection (PDI)?
The last thing a dealer does before you accept your new car is to inspect it. But what is included? And what happens if it reveals any problems?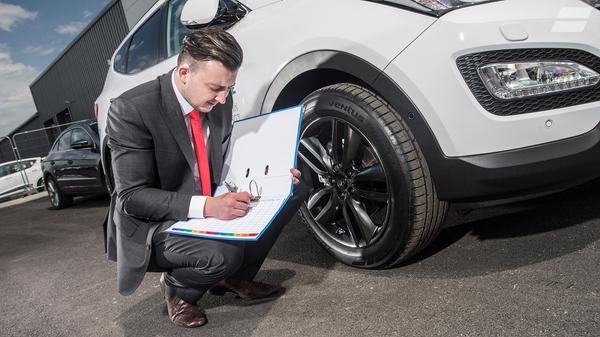 As time goes on, many of us are turning to home delivery or click and collect as a preferred method of car buying. There are many advantages of purchasing a car this way, however buying online can mean the first time you see your new car is when it arrives on your driveway. To make sure it is exactly how it was described by the seller, ask for a pre-delivery inspection.
What is a pre-delivery inspection?
The pre-delivery inspection (PDI) is the final check carried out by the dealer on a car before they hand it over to you. During the PDI, the car is examined to make sure it is working with no mechanical issues and is ready and safe to be driven on the road.
As part of the process, you should receive a certificate to guarantee that the inspection has been carried out and that there are no problems. If you don't, then insist on receiving it before you take delivery of the car.
What happens in a pre-delivery inspection?
Exactly what's included in the PDI will vary from make to make, but essentially, it's a complete and thorough examination of every aspect of the car. Most dealerships will follow a PDI Checklist to ensure uniform testing. The PDI Checklist has six main checkpoints, including interior, exterior, equipment, light and engine checks. The car is also taken on a brief road test to verify its parking, steering and gearbox usage. If there are any minor problems, they will be fixed there and then. More major problems will be passed on to an appropriate specialist.
At the same time, the fluid levels will be checked, and the car's number plates put on. What it all means is that, when you take delivery of your car, it should be problem-free and in perfect working order.
Does a PDI affect my delivery date?
All PDI checks take place at the dealership and usually take only a couple hours. The PDI should not affect the delivery date of your car unless a problem is found at inspection that may take longer to fix.
It is important to remember that the purpose of the PDI is to ensure your new car is safe to drive, so if an issue is found it must be fixed.
How do I use a PDI report?
When your car arrives, you should double check it is in full working order using the report. As a customer, it is equally as much your duty to make sure everything is as advertised. To make this simple, you can follow our detailed PDI checklist to ensure it has been carried out thoroughly.
Firstly, it is important to check you have all the relevant documentation for your car. On each of these papers, be sure that the spelling of your name and vehicle registration number are correct: 1. Car invoice – crosscheck the details line up with model, sub-model and reg of your vehicle 2. Payment receipts – including accessories, work receipts, taxes 3. Miscellaneous documents – V5 document, insurance booklet 4. Road Tax Registration – sometimes labelled 'RTO' with vehicle registration number 5. Warranty papers – both for the car itself and other accessories such as batteries, tyres, parking sensors, etc. Make sure these are properly stamped and dated 6. Extended warranty – if applicable 7. Owner's manual & service booklet Secondly, you can conduct a physical inspection of your car using this checklist: 1. Park the car in an open space in adequate light to review its interior and exterior for any damage 2. Check that the spare tyre is in brand new condition 3. Ensure that all the doors open and close smoothly, including the bonnet and boot 4. Ensure all the doors close when locked and that the key locking system is working 5. Check that there are no warning lights when starting the ignition 6. Open the bonnet and check that there are no tangled wires, oil spills or damaged parts 7. Test the air conditioning, control buttons and speakers are working fine 8. Test the horns and wipers 9. Tests that all lights are in full working order It is also advisable to take the car for a test drive to assess the acceleration and braking. Don't be shy to call out anything that doesn't look or feel right – this is the perfect time to ask any questions. You can also ask a friend or family member to help you conduct your PDI, for peace of mind you've not missed anything. Taking someone with strong car knowledge could be beneficial here.