First Drive Peugeot 2008 1.6 Blue HDi 100 Allure First drive review
Sales of small SUVs have rocketed in the last few years, so it's little wonder that, when Peugeot came to facelift its 2008, its designers gave it a more rugged appearance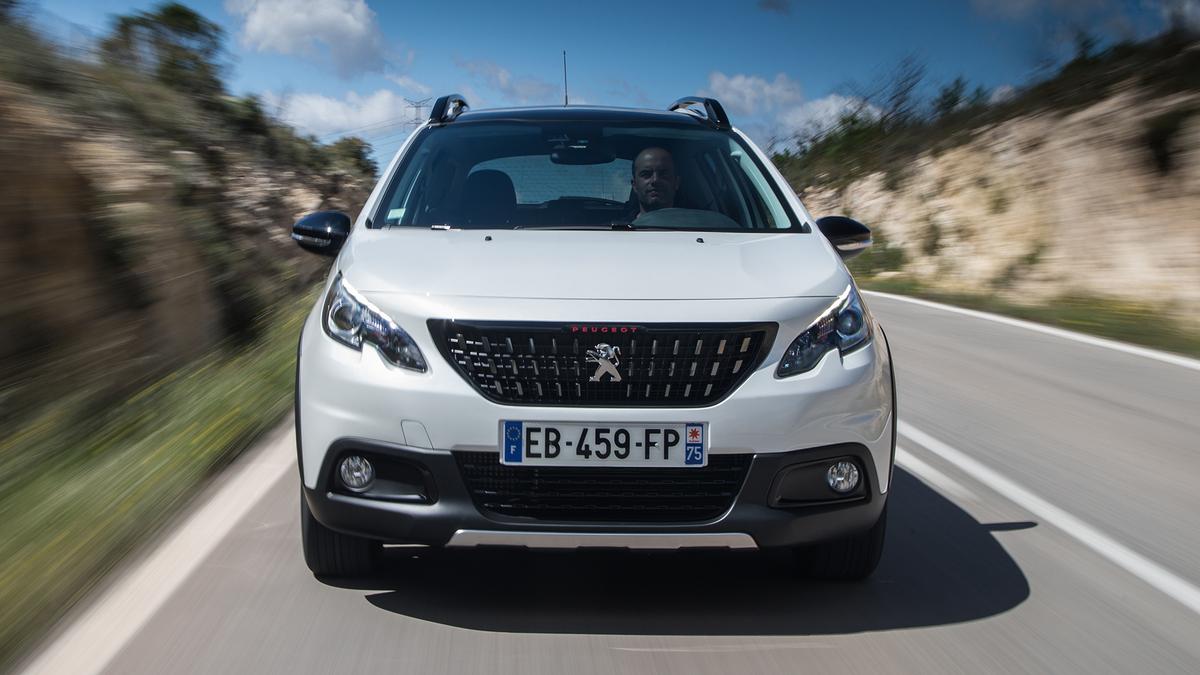 View gallery
First published: 5th May 2016
Auto Trader verdict:
The 2008 isn't without its shortcomings – then again, nothing in this class is – but with its rugged looks, low running costs and good practicality, it's worth considering if you're looking for something in this area of the market. However, this is a car where less is more, and we think that not only are the lesser (and cheaper) engines the better buys, it's also worth steering clear of the most expensive GT Line trim.

Need to know:
Facelifted version of Peugeot's compact SUV

Revised styling gives a more rugged look; range includes new GT Line trim

On sale now, with prices from £13,615
What is it?
This is the revised version of Peugeot's compact crossover, fresh from a major nip and tuck that is accompanied by extra equipment and a new sporty range-topping trim.

The new styling is the most obvious change, and perhaps unsurprisingly (given the huge popularity of rough-and-tumble high-rise hatchbacks at the moment) the 2008 adopts a more rugged look. That means a new vertical grille and (from Allure trim upwards) wheelarch extensions and scuff plates, along with '3D-effect lion's claw' lights at the rear. In other words, Peugeot's crossover just became an SUV.

There are precious few mechanical changes, but alongside the new look, Peugeot has introduced a new GT Line trim, which effectively replaces the old Feline spec and will be available in addition to the existing Access, Active and Allure trims. This gives the car a sportier look and feel, with unique alloy wheels and gloss black features replacing the chrome trim that other models have on the grille surround, fog light covers and roof bars.

As before, the technology available will include Grip Control – an advanced traction control system that, along with mud and snow tyres, improves the car's abilities in low-grip situations – but new features include the Active City Brake system, which reduces the severity of accidents or helps avoid them in the first place; Park Assist allows the car to park itself automatically; and, drivers with compatible smartphones can use MirroLink or Apple CarPlay to integrate their devices.

The engine line-up includes both diesel and petrol units, with power outputs from 81- to 128bhp, and CO2 emissions from 96- to 114g/km that lead to very competitive running costs. However, our first experience of the new car comes with what was the top-selling version in outgoing range, the 1.6 BlueHDi diesel engine with 99bhp.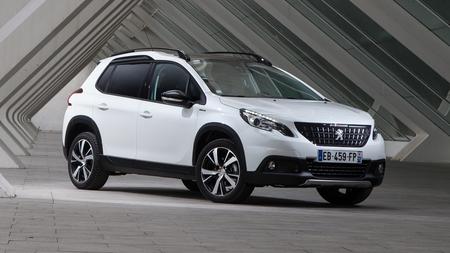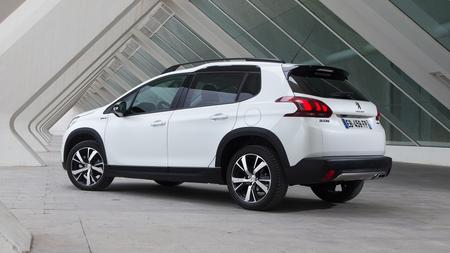 What's it like?
To these eyes at least, the revisions to the 2008's styling are a huge improvement. They give a welcome dose of extra character and rugged substance to what was a relatively modest-looking car; and we say 'welcome' because, with rivals like the Nissan Juke and Vauxhall Mokka, it competes in a sector of the market where style is extremely important.

On the other hand, given that there are so few mechanical changes to the 'new' 2008 – indeed, it's almost identical to the old car under the skin – there's no surprise that it feels very like the previous-generation model to drive.

Still, that's no bad thing, with a generally soft suspension set-up that focuses – with reasonable success – on comfort, as well as a range of engines with tax-friendly low CO2 emissions, good fuel economy and decent drivability.

Despite its modest power output, there's no great surprise that this 99bhp engine was the top-selling model in the old range, as it gives more than enough performance for everyday use. And, with a good slug of pulling power from below 2,000rpm, you don't have to work it too hard to get around. Mind you, that's good news, as the five-speed manual gearbox it's mated to isn't that pleasant to use, with a notchy, slow action.

On paper, the 118bhp version of the same engine is appreciably quicker, but we found precious little discernible difference in the real world, and certainly not enough to justify the extra it costs. Likewise, we prefer the more easy-going nature of the diesel engine to the petrol units, which don't have such strong pulling power at low revs. The new 128bhp petrol unit in particular is not a great fit for the 2008, as even in the dry, a heavy right foot hurls enough power at the front wheels to make the steering wheel squirm around like an embarrassed schoolkid.

So, we reckon the 2008 is at its best with the lesser engines, and it's much the same story with the trim levels. The European-spec Allure model we drove had 16-inch wheels (although only Active-trimmed cars in the UK will have these; Allure trim will have 17-inch wheels over here) and they give a decent level of comfort. Certainly more so than the GT Line-trimmed models, which have a slightly firmer feel that means the car never really seems to settle.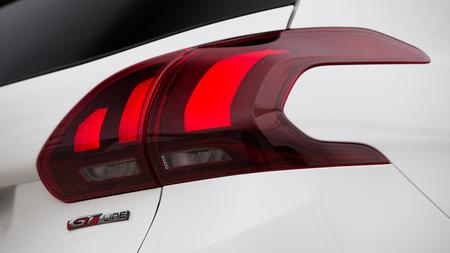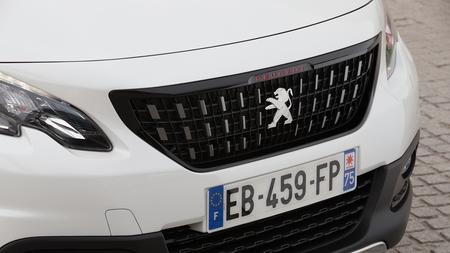 Granted, the suspension does allow a fair bit of body roll in bends, but that suits the nature of the car, as it encourages you to settle back into a more relaxed driving style. Ambling around town or sweeping along wide, smooth A-roads is its preferred habitat. Tighter B-roads do little more than highlight the shortcomings of two things: a suspension that struggles with a rapid succession of changes in direction and/or speed; and, perhaps more irritatingly, rather clumsy steering that's only exacerbated by the small wheel.

That said, refinement is generally pretty good, and only once you hit the legal limit on the motorway do you notice the wind noise from around the side mirrors.

The 2008 remains one of the more practical options in the class, too. Even with the optional panoramic sunroof fitted, there's lots of room in the front, and in the rear, there's plenty more space for two more adults (as long as the front seats aren't slid all the way back, that is). The 422-litre boot is not only larger than most of its rivals', but its low sill and square shape also make it wonderfully easy to load and unload.

Elsewhere in the cabin, however, you will find some shortcomings, particularly in that some low-rent materials are all too easy to spot around a cabin that seems to major on durability rather than desirability. The biggest stumbling block, though, is the unusual driving position that comes courtesy of Peugeot's novel 'i-Cockpit' design.

This centres on a steering wheel that's smaller than normal and set lower down, so you view the instrument panel over - rather than through - it. It takes a lot of getting used to, and means some people may struggle to find a driving position that's comfortable.

Should I get one?
We have no hesitation in recommending that anyone considering a Juke, Captur or Mokka should also have a look at the 2008. The sharper looks and increased level of tech available on this revised version – especially the addition of the Active City Brake system and the availability of Apple CarPlay (which markedly improve the 2008's standard infotainment system) – certainly make the car more appealing than the previous-generation model.

It also offers something a little different to those rivals, with an easy-going nature and a spacious cabin. But, as the car has a few shortcomings, too, our recommendation can go no further than saying that you should consider it. We can't unreservedly recommend that you buy one.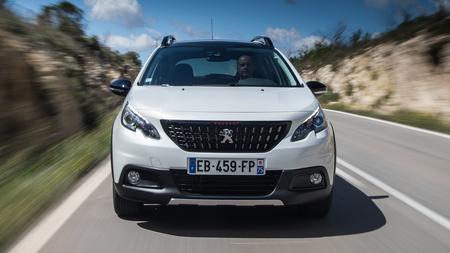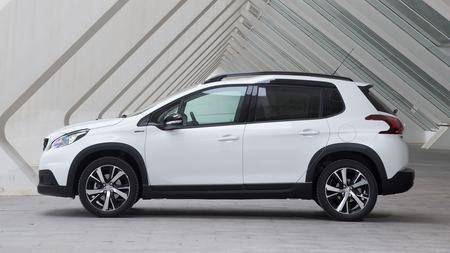 Key facts:
Model: Peugeot 2008 1.6 Blue HDI 100 Allure

Price: £18,965

Engine: 1.6-litre diesel, five-speed manual

Power/Torque: 99bhp/187 lb ft

0-62mph: 11.3 secs

Top speed: 112mph

Economy: 76.3mpg

CO2/BIK tax liability: 97g/km/19%

Boot space: 412 litres
Also consider:
Nissan Juke
The original mini-SUV is distinctively styled, good value for money and well equipped
Renault Captur
The Captur is well-suited to families, and the driver will enjoy its comfort and economy, too
Vauxhall Mokka
Soon to be replaced by the Mokka X, and it's not as good to drive as some rivals.
Interested in buying a Peugeot 2008?