First Drive New 2016 Renault Megane GT first drive review
Renault reckons its all-new Megane finally has what it takes to upstage swanky German hatches like the Volkswagen Golf. Frankly, we'll consider it a job well done if it can stand muster with polished staples like the Vauxhall Astra and Ford Focus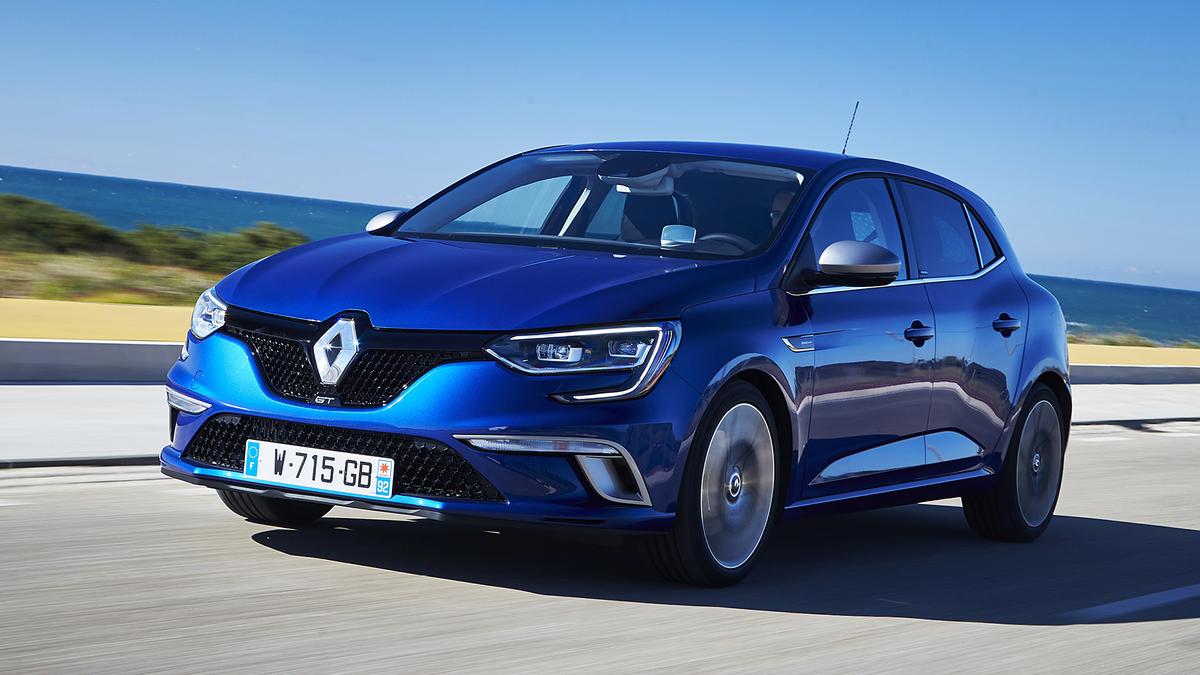 View gallery
Auto Trader verdict:
You can't blame Renault for addressing customer concerns; and, it's clear that the company's focus with the new Megane was around improving space, practicality and interior quality, as well as offering loads of big-car features. That's all very laudable, but at the same time, it's simply not good enough to bring a car to market that feels short of finesse; and even more unforgivable to deliver a car that is undermined by a lack of mechanical refinement.
Need to know:
New rival for Focus and Golf is bigger in every way than the old model

Five-door hatchback has more interior space and high-tech features

Goes on sale in the UK in summer 2016; prices yet to be confirmed
What is it?
If history teaches us anything, it teaches us that we learn nothing from history - or so they say. Well, not if you're Renault.

Determined to rectify past mistakes, the French company has finally woken up to the fact that 'adequate' is nowhere near good enough in the hugely talented hatchback market. That was the attitude that demoted the previous-generation Megane from Number 2 in Europe's best sellers list to the ranks of mundane also-ran in a little under six years.

It may also go some way to explaining Renault's 'Bigger is better' approach this time round. Larger in every direction, the latest Megane pushes its interior space way beyond that of its predecessor and in the process gets close to filling the void left by the defunct Laguna family car.

This additional width, along with a reduction in ride height and four-wheel-steering on GT models, should, in theory, pay dividends in better traction, cornering, and straight-line stability. Just as well, really, as Renault is simultaneously introducing a range of upgraded, torque-laden turbocharged engines.

There's also a big improvement in the Megane's interior quality and a new-found wealth of features and options, including a head-up display and an 8.7-inch central screen, which – along with the usual infotainment menus – gives the driver control over everything from driving responses to ambient lighting and massaging seats.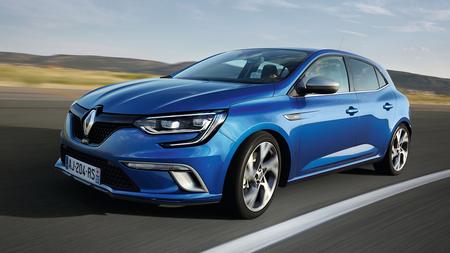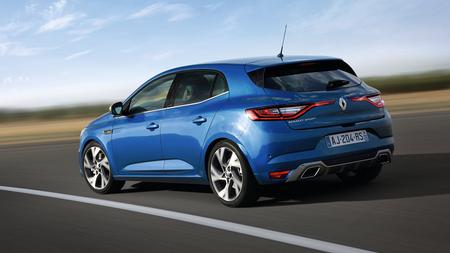 What's it like?
Perhaps more than any car in the sector, the new Megane is defined by the model you choose. We sampled the 202bhp 1.6-litre turbocharged petrol and the 128bhp 1.6 diesel; and, to be honest, they're like chalk and cheese.

To be fair, you'd expect significant difference when you realise the petrol-engined GT version comes with four-wheel-steering, a lowered ride height, suspension components fettled by Renaultsport and a funky sports body kit. Surprisingly, considering it's the more focussed model, the GT is actually the more comfortable of the two cars, mainly because the Renaultsport-educated springs and dampers do such a grand job of restraining body movements, as well as soaking up lumps and bumps in a refined, polished manner.

The four-wheel-steering is pretty effective, too, relaying information from the steering column direct to a rear axle-mounted actuator, which, in turn, alters the angle of the rear wheels.

At low speeds, the rear wheels are encouraged to steer in the opposite direction to the fronts, producing a sharper turn-in on tight bends and helping with more mundane tasks like parking and three-point-turns. At higher speeds, the rear wheels follow the fronts, reducing the need for excessive steering inputs, and as a consequence, the car is subjected to less centrifugal forces, which helps reduce body roll. The upshot is strong grip and very tidy handling.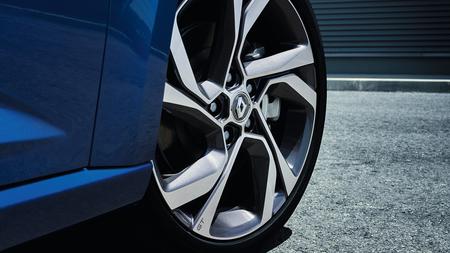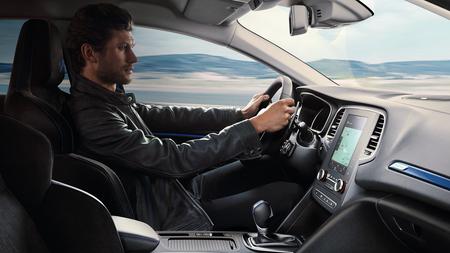 Unfortunately, Renault's engineers have an annoying habit of putting the horse before the cart. By this, we mean, they spend countless hours lovingly tuning and honing chassis reactions, then hand the project over to the steering tuners. These guys take one look at the steering column, fire up a Gauloise, then with typical Gallic ambivalence, shrug their shoulders, pronounce it good-to-go and shuffle off for an elongated lunch. It's all the more frustrating because we strongly suspect that, if the GT's chassis were linked to sweet steering, it would bust some moves with the best of the best.

Instead, the GT's steering offers zero finesse and transmits almost no feel, apart from the big slug of bouncy resistance just off-centre that does its utmost to undermine your most steadfast efforts to hold constant, or adjust, the car's cornering attitude with any kind of accuracy or certainty.

Okay, so you can always just ignore the steering's frailties and plough on regardless, but you're less far likely to cop a deaf 'un to the racket emanating from under the Megane's shapely new bonnet. We have no problem with the engine's power output, or its linear delivery – it's not that long ago that the 2.0-litre Golf GTi was lauded for producing the same kind of figures – but, if memory serves, the Golf never generated the unseemly cacophony of grouches, whistles and rasps that the Megane's engine produces as it runs up and down the rev range.

The seven-speed EDC dual-clutch gearbox is another source of irritation. Clunking and banging through the gears, it also seems to have a mind of its own, eliciting downshifts out of thin air when you least expect them. It's so clumsy that we strongly suspect Renault is still working on the software, and we hope to see a distinct improvement by the time the cars reach the UK.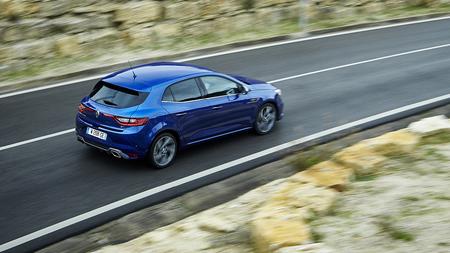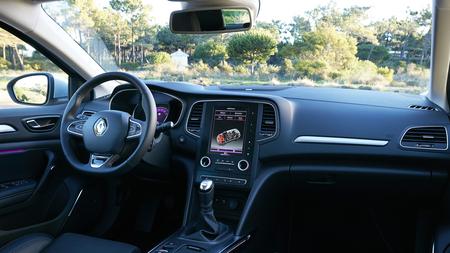 As things stand, the 130dCi with a standard six-speed manual gearbox seems like the more rational choice. The engine is a wee bit flat off the mark and it's not helped by an overly aggressive clutch action, so initial pull away can be somewhat jerky, but once into the meat of the turbo, it feels strong and flexible.

As we said above, the ride isn't as compliant as the cars underpinned by the GT chassis – and on some surfaces it feels pretty jittery – but in the main, it's a refined, smart-looking car and its more palatable running costs mean it probably just about gets our vote over the GT.

Something may well have gotten lost in translation, but when phrases like 'it has a Latin skin and a German heart' start getting bandied around, it suggests to us that confidence in French design flair – and its ability to translate into customer appeal – is at best, fragile. But, on the evidence of what we've seen, we struggle to understand this reticence.

Although not to Golf standards – then again, what else is in this sector is? – the Megane's interior looks and feels fresh, modern and robust, with enough high-quality materials to be pleasing to the eye and touch. At the same time, the comfortable, supportive seating will lighten the strain and the monotony of the daily slog.

The Megane is also very spacious inside and, at 434 litres, the boot capacity is a big improvement over its predecessor's. Welcome news, no doubt, to an army of weekend golfers, who religiously resort to flipping down rear seats rather than bend their carbon-shafted driver to breaking point.

The big centrally mounted touch-screen provides pinch-and-scroll functions for the sat-nav in much the same way as your mobile phone; and, you also have the ability to alter driving modes, the ambient lighting colour and myriad other features, including a reminder page that prompts you to colour co-ordinate your underwear with your tie. Okay, so we may have lied about that last one, but because there are so many sub-menus, we'd advise against flicking through them all when driving, as it can get pretty distracting.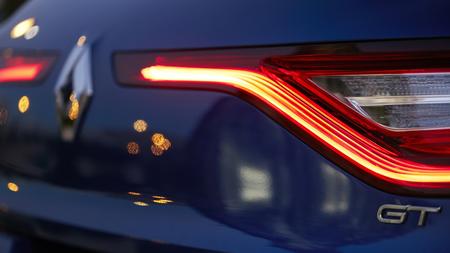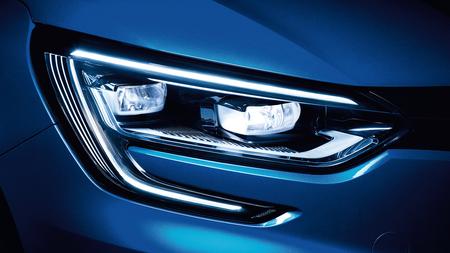 Should I buy one?
As much as we applaud the work Renault has put into the styling, the interior space and the general fit and finish, the Megane is still not the most joyous thing to drive. That said, it is comfortable and the diesel offers a good combination of performance and frugal running costs.

We appreciate the added gloss and features that come with GT trim, but we'd avoid the 1.6-litre turbocharged petrol engine, especially when allied to the EDC gearbox because of the poor noise, vibration and harshness.

If you're blown away by the looks, then go for a reasonably priced diesel. If it were our money, however, predictable though it may seem, we'd be heading in the direction of the much-coveted Volkswagen Golf.

Key facts:
Model: Renault Megane GT Energy TCe 205 EDC

Price: £25,000 (est.)

Engine: 1.6-litre turbocharged four-cylinder, seven-speed semi-automatic

Power/Torque 202bhp/207lb/ft

0-62mph: 7.1sec

Top speed: 143mph

Economy: 47.1mpg

CO2/BIK: 134g/km/21%

Boot space: 434 litres
Also consider:
Volkswagen Golf
The Golf is the consummate all-rounder: great to drive, efficient, spacious and hugely desirable as a new or used buy

Vauxhall Astra
The latest Astra is right up with the best. It's good to drive, well equipped, competitive on practicality, and affordable to buy and run.

Ford Focus
The Focus offers a great mix of value and engaging driving dynamics. Even base models are pretty well equipped, and the Focus is arguably the best-driving car in the class.
Interested in buying a Renault Megane?