First Drive 2017 Mini Countryman Cooper S first drive review
The compact SUV class has more contenders than ever before, and the standard of those contenders has never been higher. That means the Countryman's job has never been tougher, so does it have both the style and substance to compete?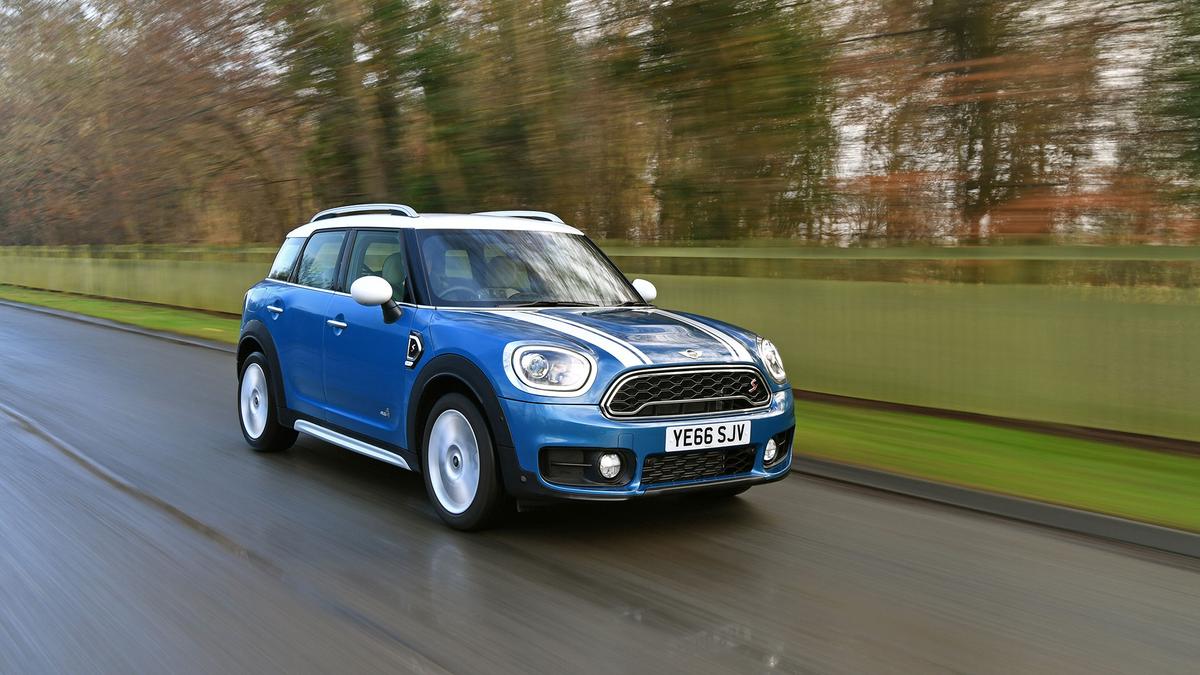 View gallery
Auto Trader verdict:
The new Countryman provides all the style and image that previously made Mini's SUV offering so successful. It also offers more in the way of interior quality and standard equipment. However, the harsh ride isn't ideal in a car designed to ferry families, and neither is the limited practicality.
Need to know:
New version of Mini's SUV has grown in every direction

Better interior quality and more standard kit

On sale in mid-February, range starting at £22,465
What is it?
A new version of the Countryman, the Mini brand's take on the super-popular SUV. That means it has a very specific job.

You see, the company believes there are lots of loyal customers who still love the style, image and driving fun their previous Mini purchases have given them, but who, due to expanding families, need more space and practicality than Mini's other products can provide. The Countryman is designed to fill this gap.

To that end, the latest Countryman is bigger in every direction than before, with a full 20cm being added to the length, and more distance between the axles for improved leg-room, too. More standard kit is also offered, but things that remain from the previous model include the retro-themed styling cues and the huge scope for personalisation.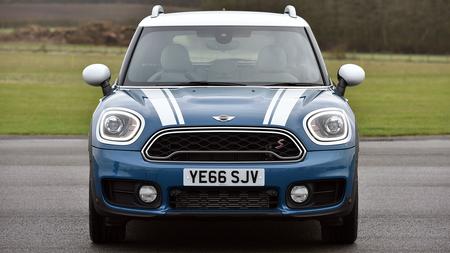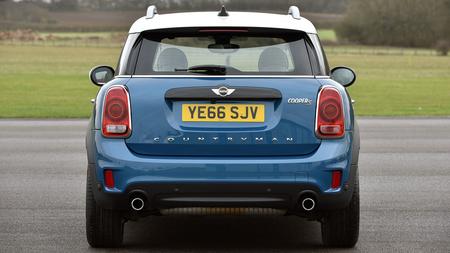 What is it like?
The first thing you'll notice as you climb in is how impressively posh the interior feels. Everywhere you look, there's a diverse mixture of materials and finishes on display, with each one feeling glossy and high-grade. We will temper that praise with the slight caveat that our top-of-the-line test cars were most likely fitted with a whole bunch of optional trim pieces to enhance the quality over and above the finish that you get as standard (we did say there was lots of scope for personalisation). However, there's no doubting the cars we experienced felt very classy and very solid, something that was undoubtedly a weak point in the old Countryman.

You get a very technologically-advanced feel from the cabin, too, although again, our test cars had just about every piece of optional kit it's possible to throw at a Countryman (including a top-end infotainment system with advanced sat-nav and Harman Kardon speakers, a head-up display, and a powered tailgate, among many, many other things). Most of the various gizmos are very easy to control, thanks to an intuitive interface built around BMW's iDrive system, which is one of the best systems in the business.

As the driver, your life is also made sweeter by having lots of adjustment in the seat and steering column, and clear all-round visibility. Passengers are also well catered for. The back seats have loads of head- and leg-room to keep a pair of tall adults happy, even though a narrow middle seat and bulky transmission tunnel will make life rather less comfy for a third person. If required, the rear seats can slide forwards to free up more boot space, but the effect isn't as successful as it sounds. In normal mode, the boot is pretty small by class standards, and mucking about with the seats doesn't make it much bigger. This also leaves a sizeable well between the boot floor and the rear seatbacks, down which your cargo might easily disappear.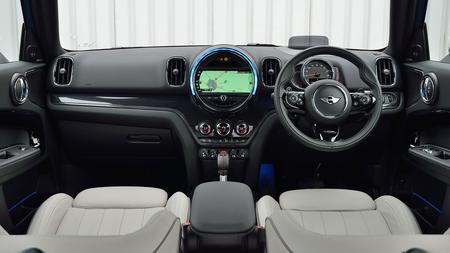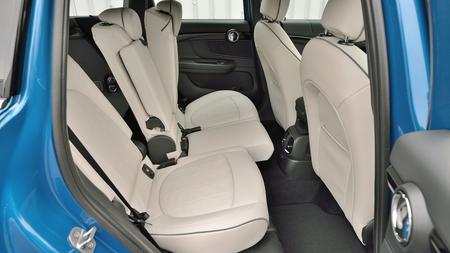 It's not just the Countryman's disappointing practicality that limits its effectiveness as a family car, either; the ride quality does too. At all speeds and on all surfaces, the suspension feels much firmer than you'd want in a family runabout, meaning your brood will be jiggled and jolted around to the point where they may well start complaining. True, the sporty Cooper S Countryman we drove has more hardcore suspension settings than the more humble versions, so we can only hope the less racy ones keep you more comfortable.

The ride would be slightly more forgivable if the Cooper S delivered the thrill-a-minute handling for which Minis are famed, but it falls a little short there as well. Don't get us wrong, with plentiful grip and reasonably tight body control, the Countryman certainly feels pointier that your average family SUV in the bends. However, you can still feel the size, weight and height of the car when you're changing direction, which blunts your fun. So does the remote feel of the steering, which is also bizarrely heavy, especially at low manoeuvring speeds.

Those after a sporty SUV might also be a little disappointed by the performance. The 189bhp turbocharged 2.0-litre petrol engine delivers fine flexibility and reasonable pace, but it lacks the potency and pizzazz that the car's sporty pretensions (not to mention its pricetag) demand. It also makes a very synthetic-sounding noise when you rev it out, but it does work very well with the smooth eight-speed automatic gearbox our test car came fitted with.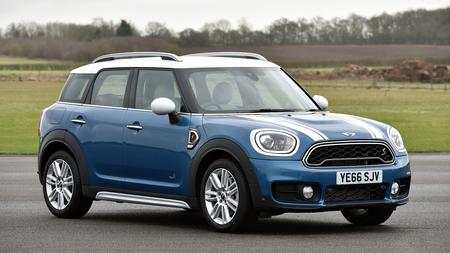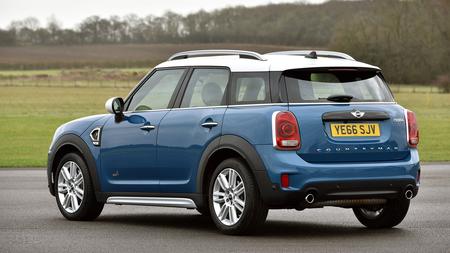 Should I get one?
In the form we drove the car, with the Cooper S engine, the All4 four-wheel-drive system, and the optional automatic gearbox, then probably not. It's exceptionally and needlessly expensive to buy for one thing, and for another, the fuel economy and CO2 emissions brought about by this combination will also make it very expensive to run.

We can see the Countryman being a lot more tempting in its lesser forms, because these will be cheaper on both counts, and hopefully a shade more comfortable as well. Plus, they'll still have the style and image that have traditionally made the Countryman such as sales success. It's highly likely, however, these versions will still trail the best family SUVs for practicality and family-friendliness, so before you buy, make sure you value vanity over versatility.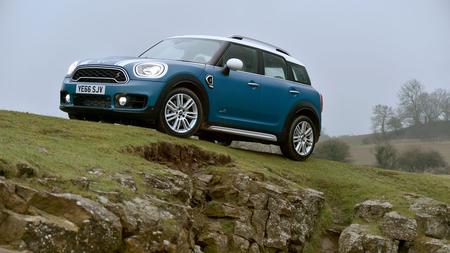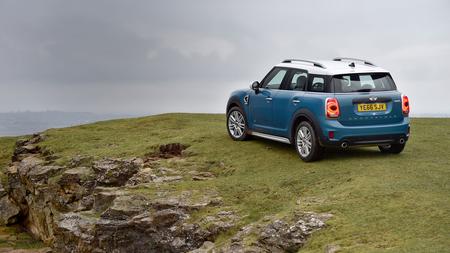 Key facts:
Model: Mini Countryman Cooper S All4 Auto

Price: £28,025

Engine: 2.0-litre diesel, eight-speed automatic

Power/Torque: 189bhp/207lb ft

0-62mph: 7.2secs

Top speed: 138mph

Economy: 44.1mpg

CO2/BIK tax liability: 146g/km / 26%

Boot space: 450-1390 litres
Also consider:
Kia Sportage
A family SUV that's very stylish and successful – just like the Countryman.
Nissan Qashqai
One the class' best offerings – comfy to drive and a lush cabin.
Peugeot 3008
A great all-rounder, but particularly impressive on quality and design.
Interested in buying a MINI Countryman?