First Drive 2017 Maserati Levante first drive review
The Levante is Maserati's first ever SUV, and it's looking to attract the kind of buyer who is tempted by the Porsche Cayenne and BMW X6. We've driven it in the UK to see if it's succeeded.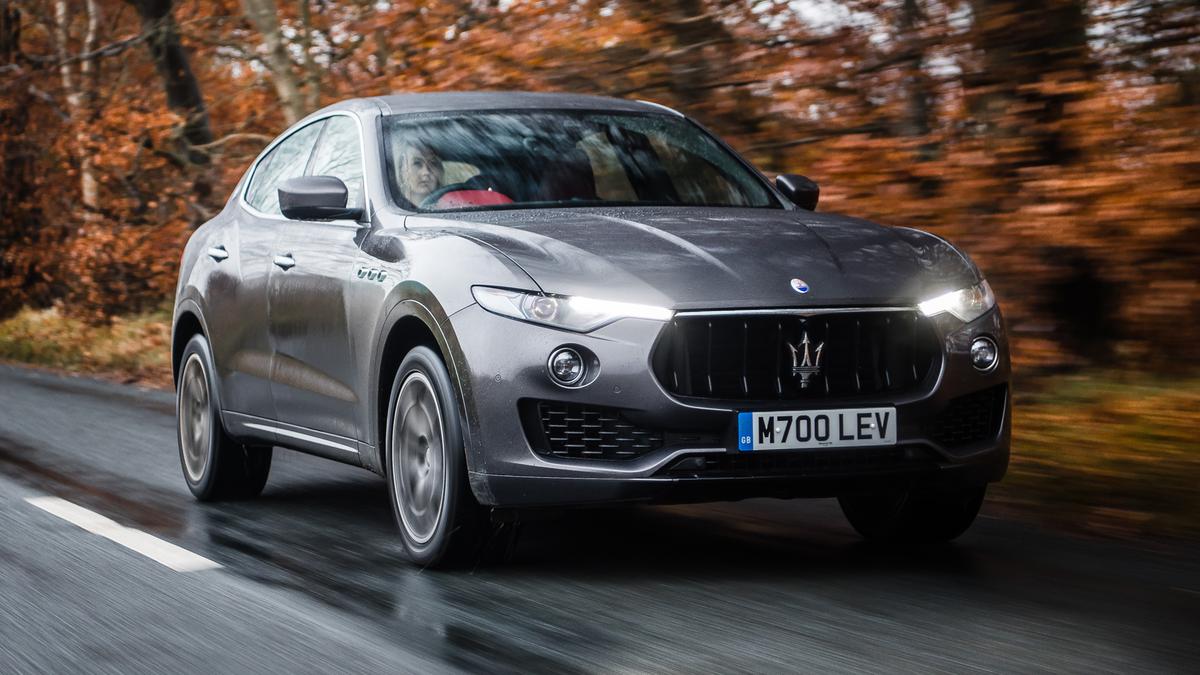 View gallery
First published: 22nd November 2016
Auto Trader Verdict:
Given this is the company's first bash at building an SUV, the Levante is a very decent effort, and there's lots to like about it. Even if it's not the very best car in its class, it's good enough that the air of exclusivity that surrounds it may well be enough to tempt buyers to sign up.
Need to know:
Maserati's first ever SUV

Available only with a 3.0-litre diesel engine in the UK

On sale now, with prices from £54,335
What is it?
The Levante is Maserati's first ever SUV, and its arrival completes the company's line-up of models in the UK, alongside the
Ghibli
and
Quattroporte
saloons, the
Granturismo
coupe and
Grancabrio
convertible. In common with them, the new SUV is very much a 'premium' product that sits at the upper end of its market, with the low number that will be sold ensuring exclusivity for the buyer.
That said, the Levante is perhaps not as expensive as you might think at first glance. Prices start at less than £55,000, and even if you add on either the Sport or Luxury packs – which many buyers are expected to – your bill won't come to much more than £60,000. That pitches the decidedly Italian Maserati against some high-quality German cars, such as BMW's
X5
and
X6
, and the
Porsche Cayenne
, not to mention the new
Jaguar F-Pace
.
For that money, you get a smart-looking SUV with a 3.0-litre V6 turbodiesel and plenty of standard equipment – including air suspension, dual-zone climate control, sat-nav and a touchscreen-controlled infotainment system – and lots of scope for the owner to personalise their car with a wide range of optional wheels, details and interior materials.
Despite the Levante's powerful engine – which gives the car a 0-62mph time of less than seven seconds – Maserati is keen to stress this isn't a sports car. Instead, the company says it's a Grand Tourer, so it's perfectly appropriate that our first experience of the car came in a model fitted with the optional (£5,950) Luxury Pack, including a power-adjustable steering column, heated front seats and fine-grain leather upholstery.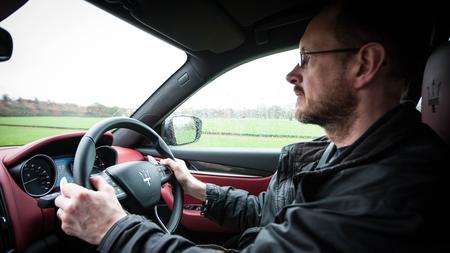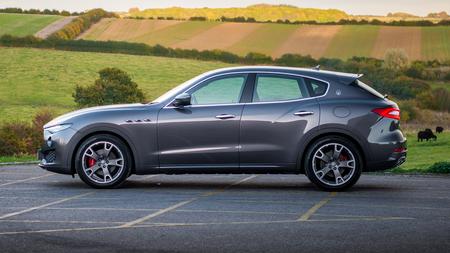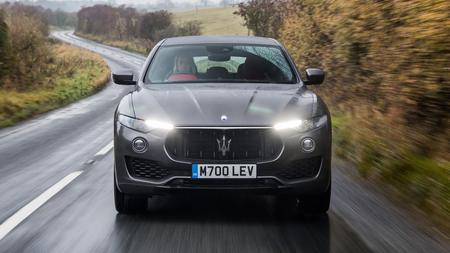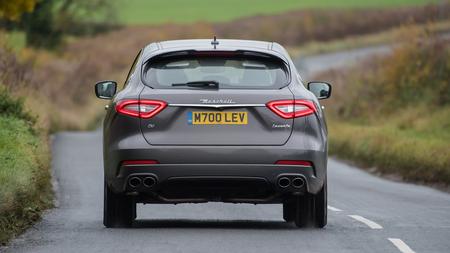 What's it like?
From the word go, it's very clear the Levante is very much a Maserati. There's the bold vertical slats on the grille, the three chrome-trimmed inlets on the front wing, and the famous trident badge just behind the rearmost side window. And, as the final piece in the jigsaw, the dash is topped off with the trademark Maserati analogue clock.

Overall, the first impression when you climb on-board is of a very high-quality interior (especially so when fitted with the Luxury Pack). There's a fine blend of materials, with plenty of wood and leather on show, and if our brief experience of the car is anything to go by, it's all very well built, too.

There are no complaints about how much room there is, either. And thanks to the Easy Entry system on our test car, which drops the car's air suspension when it's parked, it's nice and easy to climb aboard.

Sadly, it's not quite such good news in the back. For a start, there's quite a high sill to climb over to get in, and if the front seats are pushed well back (a six-footer at the wheel, for instance), there's not much of a gap to squeeze your feet into, while legroom is also more restricted than in some of its rivals. At least the headroom is better than you might expect in a car with such a coupe-like profile. The 580-litre boot is on a par with what you'll find in a BMW X6, although not as big as in the Jaguar F-Pace or Porsche Cayenne.

Worse still (although we must issue a strong caveat here, as we drove the car only briefly and in the face of a proper battering from Storm Angus), it also didn't give the same level of driver enjoyment as the Jag or Porsche. Don't get us wrong, the Levante is still a perfectly good car to drive, but it just felt a little short of the sportiness and involvement you might expect of a Maserati.

It doesn't feel as quick as the vital statistics suggest. The problem starts with the engine and eight-speed automatic gearbox, which are quite slow to respond, particularly in Normal mode and when accelerating away from low speed.
Things get sharper when you put the car in Sport mode, but doing so also firms up the suspension, which makes the normally decent ride a little uncomfortable.

Once you're up and running, the Levante proves itself very quick across country, and more than capable of taking advantage of any overtaking opportunities that come its way. It also feels very sure-footed and stable, which was very welcome, given the amount of water and foliage on the roads of our test drive.

Overall, it felt a well-balanced car, which is no surprise, given that Maserati has a deserved reputation for turning out great-handling, sporty cars. Also, the Levante's four-wheel drive system has been set up with a bias to the rear wheels in normal conditions – just the set-up you find in many of the world's finest sports cars, and just the thing to inspire confidence in its drivers.

Trouble is, that degree of sure-footedness comes at the expense of the agile feel you get in, say, a Cayenne or F-Pace. Those rivals feel more light on their feet, but a Levante's driver is always conscious of the car's weight as it navigates a series of bends.

Then again, as the Grand Tourer that Maserati claims it is, the Levante is a fine choice. On faster, sweeping roads, taken at a decent speed, you get all the response you could want from the engine and gearbox, while the refinement is excellent (well, as far as we could tell in the gale!) and the ride pretty comfortable most of the time, as long as you steer clear of the Sport modes.

The Levante does have some real strengths, but it's near – rather than at – the top of its class for driving pleasure.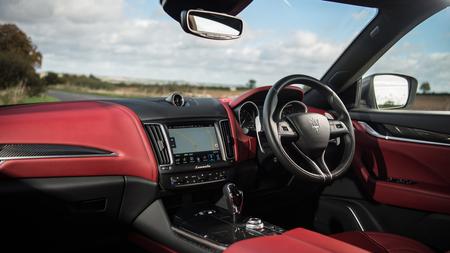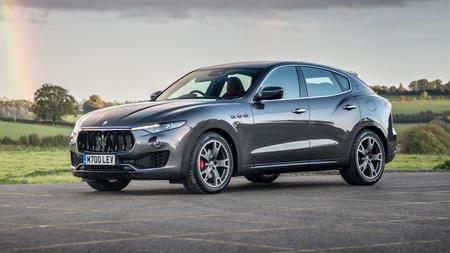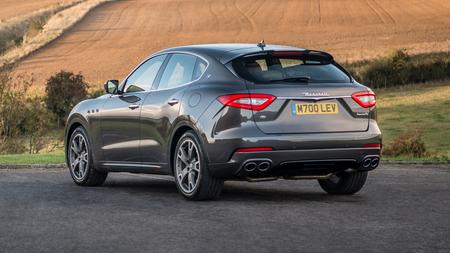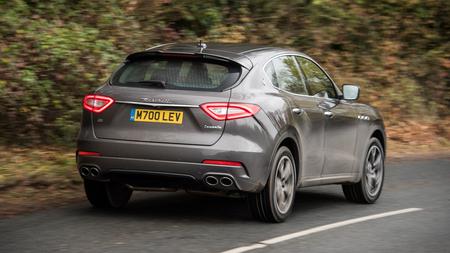 Should I buy one?
We haven't totally fallen in love with the Levante, even though we will happily admit it has some real strengths. If you play to those strengths, the Levante will delight you with its ability to cover long distances in comfort, while its running costs are competitive with its rivals'.

For all that, though, perhaps the biggest factor that will persuade SUV buyers into a Maserati showroom, rather than a BMW or Porsche one, is the car's guarantee of exclusivity. And, in a world that's awash with SUVs – even at this price – that's a very attractive commodity.

Key facts:
Model: Maserati Levante with Luxury Pack

Price: £60,285

Engine: 3.0-litre V6 turbodiesel

Power/torque: 241bhp/442lb/ft

0-62mph: 6.9secs

Top Speed: 142mph

Economy: 39.2mpg

CO2/BIK tax liability: 189g/km / 37%

Boot space: 580 litres
Also consider:
BMW X6
A car you buy with your heart rather than your head. It has some shortcomings, but if you like the way it looks, you'll put up with them.
Porsche Cayenne
The sharpest-driving luxury SUV around, the Cayenne blends sports car agility and pace with truly lavish cabin quality.
Jaguar F-Pace
This might be Jag's first 4x4, but with technical know-how from sister brand Land Rover, this is a car that feels rugged off-road and comfortable on it.
Interested in buying a Maserati Levante?