First Drive 2016 Volkswagen Scirocco GTS first drive review
We drive the Scirocco GTS, one of the sportiest versions of VW's likeable coupe - does it still have what it take to take on modern coupes and hot hatches? We test it to find out.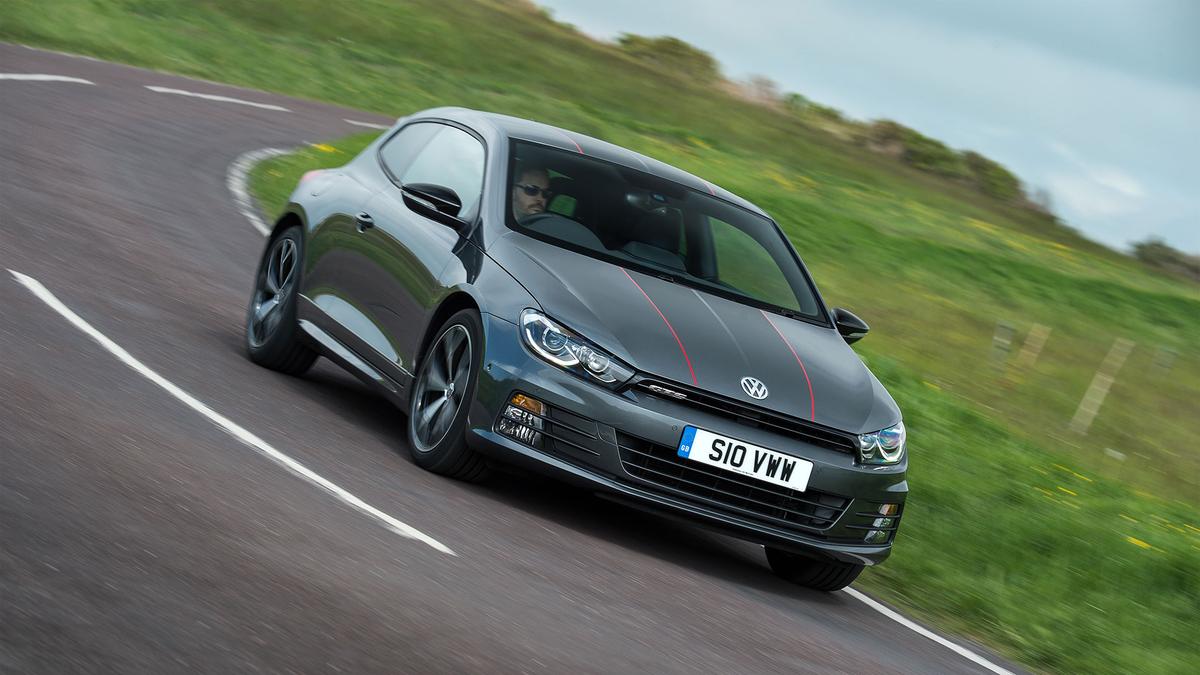 View gallery
First published: 3rd August 2016
Auto Trader Verdict:
The Scirocco GTS is a timely reminder of what a great, useable coupe should be all about. Questions of taste aside, it's refreshing to drive a fast front-wheel-drive hatch that has no driving modes, no 'racetrack' button and a manageable amount of power. This is a retro ride which is great fun, then, but sadly it's not great value, as cheaper rivals make more sense.

Need to know:
Top-spec Scirocco GTS features 80s styling and lots of kit

Has the same 217bhp 2.0-litre petrol engine as Golf GTI

On sale now, priced from £28,500 for manual version
What is it?
A special edition with a decidedly retro flavour, the GTS is the new high-spec version of one of our much-loved coupes, sliding into the range just beneath the top rung of the line-up, the Scirocco R.

Apparently inspired by the 1982 original, this new model can be separated from the rest of the range in two simple ways. Firstly, it has a set of contrasting matte and red pinstripes that run from the low nose right back to the boot lid, and secondly, it's the only Scirocco to get the same 2.0-litre 217bhp engine as the Golf GTI.

There are visual tweaks inside and out, too, but with a price that puts it dangerously close to some of the latest and greatest hot hatches of the moment, is this gracefully ageing coupe still worthy of your attention?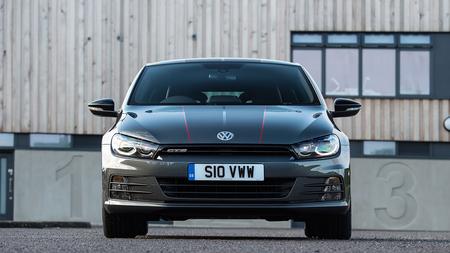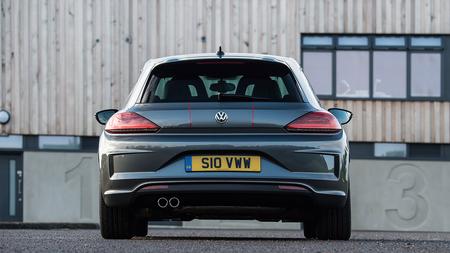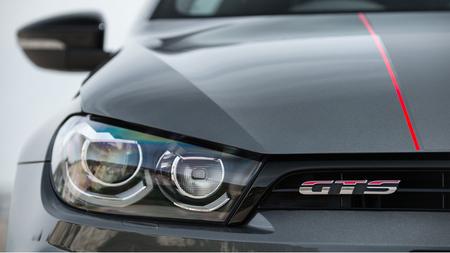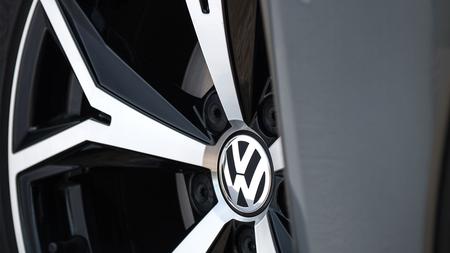 What's it like?
Anyone with a long enough memory will enjoy the generous dose of nostalgia served up by this new GTS. From the two-tone badges in a font that wouldn't look out of place in an old arcade game, to the iconic Golf-ball shaped gearknob, and flickering 'boost' gauge on top of the dash, the Eighties are alive and well inside this 'new' Scirocco.

The driving experience feels dated, too, which we discover is actually a blessing and a curse. Just a few years ago, the GTS would have been close to the pinnacle of the hot hatch world. It's 217bhp output, eager 2.0-litre engine, and a 0-62mph time of 6.5 seconds would have been respectable, if not class-leading. In a world where 300bhp+ is now the norm, though, it's left for dead.

However, this relative lack of performance won't stop you enjoying yourself. This engine is still really eager to rev, the turbo kicks in nice and early, around 2,000rpm, so throttle response is keen, and the exhaust burble rises as you steadily pile on speed.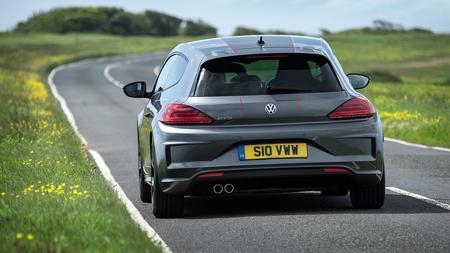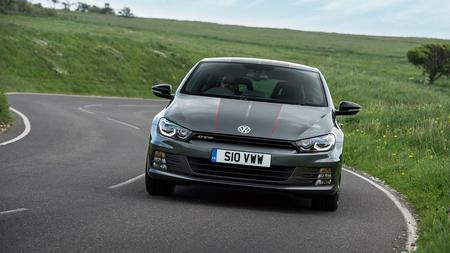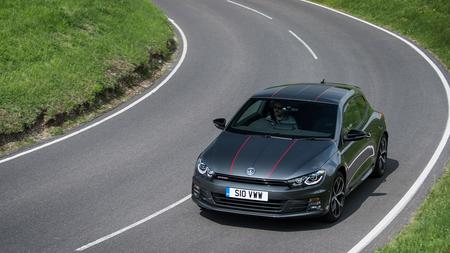 Slotting up through gears in the closely-stacked manual 'box and wringing out every ounce of power is great fun, and the handling, while not quite as grippy or composed as the latest coupes, still makes the GTS a fun car to thread down a challenging road.

The steering is a little slow, and the ride – even with the optional (£830) adaptive dampers fitted to our test model – is a little firm, so the Scirocco can get rather unsettled on bumpy roads, but it grips strongly, resisting body roll well and keeping the driver involved.

As for the rest of the GTS, it has the same feel-good factor as any other Scirocco. The four individual seats offer plenty of support and look fab, the driving position is inch-perfect, and although no longer as plush as newer rivals, the interior is solid and well-made.

With room for adults in the back, and a boot that'll swallow over 300 litres of stuff, it's one of the most practical coupes around, too. The GTS comes with everything you could want fitted as standard, with an excellent touch-screen sat-nav, DAB radio, heated front seats, two-zone climate control, and all the 'go faster' sporty bits dotted around the cabin included in that £28,500 asking price.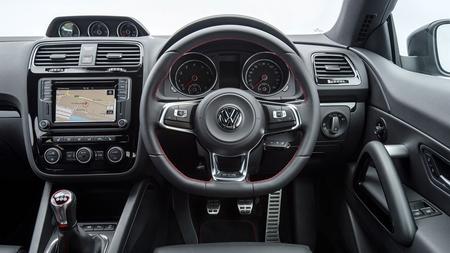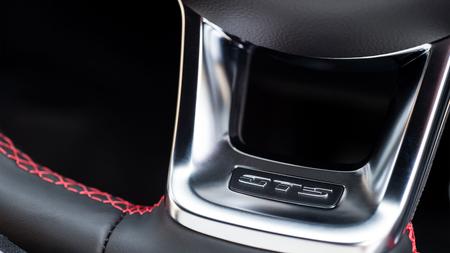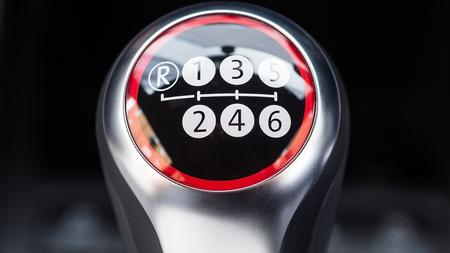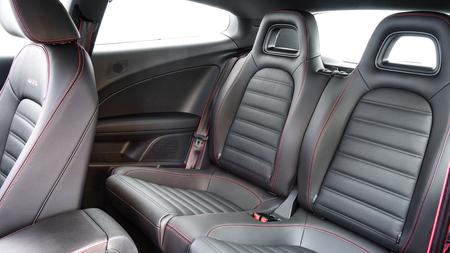 Should I buy one?
The GTS is a thoroughly pleasant special edition of an already talented car, but it's also a hard one to recommend. The big stumbling block is the price, which puts it above the more powerful Lean Cupra 290 SC, and perilously close to the 300bhp+ Ford Mustang.

If you can do without the boisterous racing stripes and hot hatch-baiting power, lesser versions of the Scirocco are just as sweet to drive, good to look at, practical and well finished as this car. And, while the retro touches give the GTS bags of charm, we suspect their novelty would wear a little thin over time.

Key facts:
Model: VW Scirocco GTS 2.0-litre TSI 220 manual

Price: £28,500

Engine: 2.0-litre petrol turbo, six-speed manual

Power/Torque: 217bhp, 258lb ft

0-62mph: 6.5secs

Top speed: 153mph

Economy: 46.3mpg

CO2/BIK tax liability: 142g/km / 25 %

Boot space seats up/down: 312/1006 litres
Also consider:
Ford Focus ST
Faster, sharper, and more unruly, the ST is a brilliant hot hatch, it's not as easy to live with or plush inside, but is a lot cheaper.
Renaultsport Megane 275 Cup-S
Striking coupe looks, a sublime chassis, and raucous engine all make the Megane RS a great alternative to the pricey GTS.
Seat Leon Cupra 290 SC
Another talented, good looking three-door rival, the Seat is faster, a shade more modern inside, and rides better than the Scirocco.
Interested in buying a Volkswagen Scirocco?