News
SsangYong to unveil new SUV at Seoul Show
Following on from the success of the Tivoli, the Korean company is set to unveil an all-new, larger flagship SUV model next week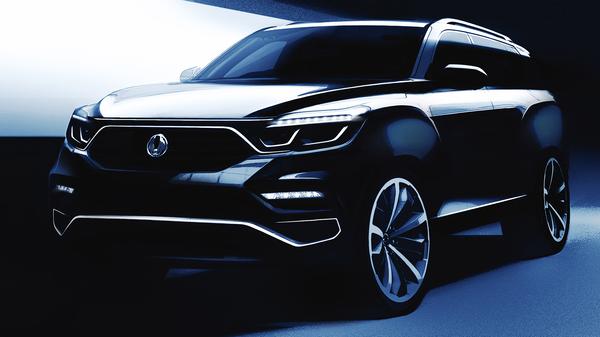 To be seen for the first time on March 30
Set to be the company's flagship model
On sale before the end of this year
Ssangyong will show off its new rage-topping SUV at the Seoul Show next week.
As yet, very little is known about the car, and even its name is still under wraps. For now, it's simply referred to by its project name, Y400, and all the company has confirmed is that it will have a choice of petrol and diesel engines, as well as rear- or four-wheel drive. According to SsangYong, the new model will be very capable both on- and off-road, as well as having high levels of safety equipment and being a fine towcar. As we can see from the teaser photo that the company has released, the car has a very rugged appearance, with a particularly robust front end. Meanwhile, the cabin appears to be very high-tech, featuring a centrally mounted screen for the infotainment system, as well as more luxurious touches, such as keyless start and ambient lighting under the dashboard trim.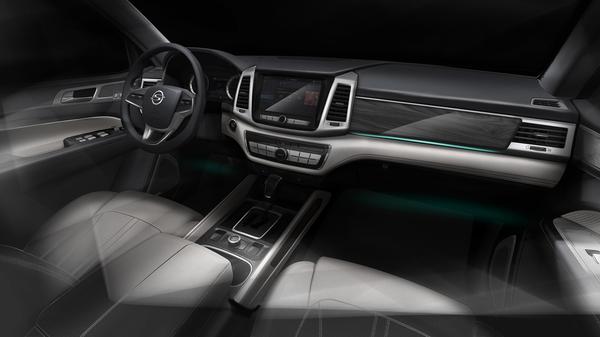 At 4.85 metres long, the Y400 is a big car, a little longer than the
Kia Sorento
and some 40cm longer than SsangYong's existing
Tivoli XLV
. As such, we expect that the new model will be a rival for the likes of the recently launched
Skoda Kodiaq
and
Hyundai Santa Fe
, as well as the Sorento, although there's no word on whether this new model will be just a five-seater or whether it will have the option of seven seats.
Given its rivals, we expect the Y400 to cost from around £30,000. And, although it will go on sale in Korea in the first half of this year, it will be nearer the end of this year before it reaches the UK.