First Drive 2016 Mercedes-AMG C43 Estate first drive review
Fast, practical family cars for people who don't like SUVs are in short supply. Can the new high-performance C 43 AMG estate solve this problem? We test it in the UK to find out.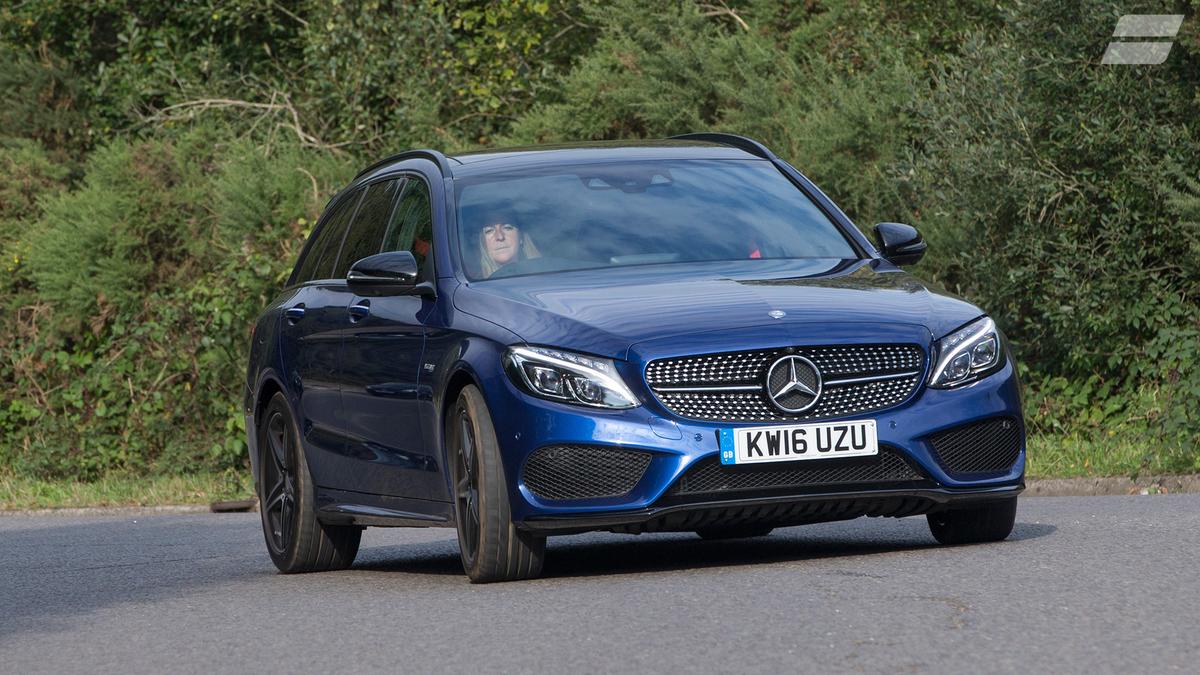 View gallery
Auto Trader Verdict:
Fast estates are in Mercedes' DNA, so this high-performance version of the excellent C-Class Estate feels long overdue. It features a smooth, rapid engine, tenacious grip, a brilliant interior and lots of kit, but the serious lack of composure means it's not as enjoyable to drive as it should be. It goes from being potentially the pick of the Estate range, to a model that's probably best avoided.
Need to know:
Latest addition to C-Class range is sporty new V6 petrol

0-62mph in 4.7 seconds, four-wheel drive, and 362bhp

On sale now, priced from £44,660 on the road
What is it?
Any Audi owner will be able to tell you what the appeal of owning a fast, luxurious four-wheel drive estate in the UK is, so it'll come as no surprise that Mercedes has finally built a rival to the Audi S4 Avant.

Traditionally, if you bought a C-Class with 'AMG' written on the back, it meant you were a person with a healthy level of disposal income to spend on rear tyres, brake pads, and fuel for the huge V8 under the bonnet. The new C 43 though is a different kind of fast Mercedes all together, with four-wheel drive, and a V6 engine.

Fear not, for a supposedly practical family vehicle, the C 43 Estate really shifts. With a benchmark 0-62mph sprint time that's a whisker under five seconds – it's as rapid as most sports cars. So, should Audi be worried about Mercedes muscling in on its turf? We drive this new breed of gentler, subtler AMG in the UK to find out.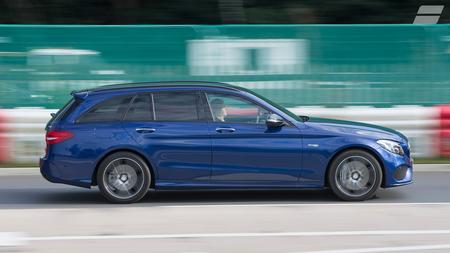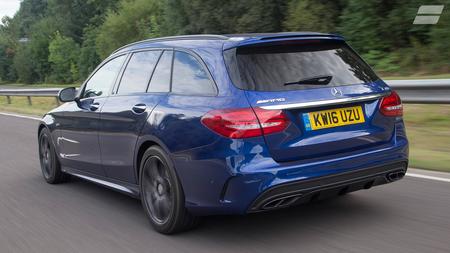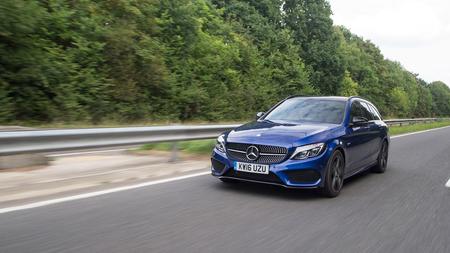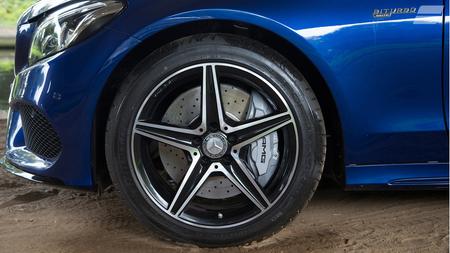 What's it like?
A real contradiction, and unfortunately, not as compelling as it ought to be. As with any AMG, the engine is the big attraction.

It might not have eight cylinders, but with a pair of turbochargers, it delivers muscular, effortless acceleration, and a soundtrack that's all subdued menace, like a heavyweight boxer in a suit. There's a tiny pause as boost pressure builds, then a wall of torque that rips the rev counter needle from 2,000rpm right through to the limiter.
The C 43 won't pin you into the back of your seat, wide-eyed, like the C 63 can, but it's still an extremely fast way to cover ground, so dismiss any worries you have that this 'junior' AMG has gone soft.

Power delivery is a smooth, constant surge, thanks to the standard nine-speed automatic gearbox, while the 4MATIC four-wheel drive system ensures all 362bhp are transferred to the road surface. When you're not pressing on, this V6 is nicely refined too.

Grip is no problem, so you won't be slithering around, managing wheelspin every time it rains, but it's a shame the suspension setup is not as well suited to UK conditions as the transmission is.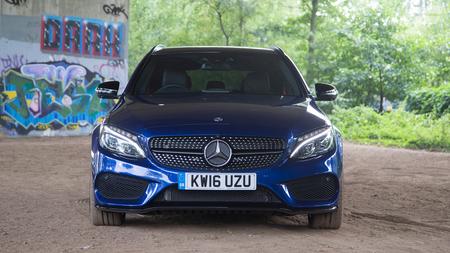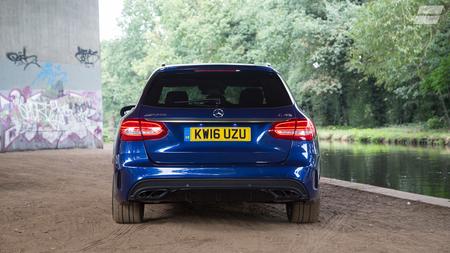 You might expect a fast estate like this one to feel a touch firmer than its lesser siblings, with its sports suspension and bigger 18-inch wheels, but the firmness is only half the story. In 'Comfort' mode the body floats and pitches around unsteadily, failing to deal with bumpy stretches of Tarmac, and reacting about half a second too slow to even the smallest input that runs beneath the wheels.

Naturally, this handling trait wears thin pretty quickly, so you push the button on the dash that firms the adaptive dampers. Initially the tighter body control comes as a welcome relief, but in 'Sport' and 'Sport Plus' settings, the harshness and severity of the jolts and judders transmitted into the cabin come close to ruining the whole experience. If you decide to push that button with anyone except yourself on board, then brace yourself for loud complaints.

This unruly handling behaviour is doubly frustrating, because in other areas the C-Class Estate is brilliantly fit for purpose. It has plenty of space, loads of neat storage and convenience features, including a standard powered tailgate, buttons to tumble the rear seats away without breaking a sweat, and a wide, flat loading bay.

The rest of the interior is as easy on the eye as other models in the range: high-quality materials (although if you press too hard you'll hear the plastics creak), smart surfaces, and a logical, elegant dash design that treads the line between luxury and sportiness nicely. If we had a quibble, it would be that on inside the car is too similar to a normal AMG Line model, so a little extra performance tinsel to remind you of the extra money you've invested wouldn't go amiss.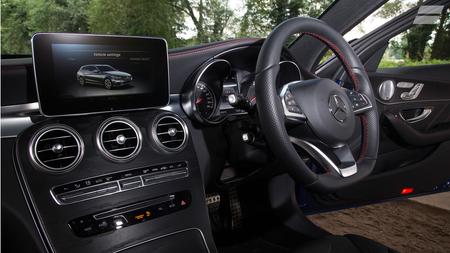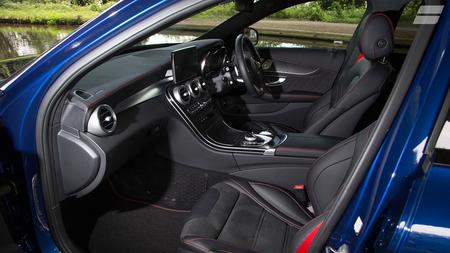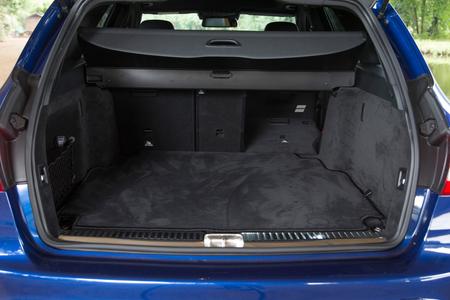 Should I buy one?
We're sure that on smoother European roads, the C 43 Estate feels better judged, but there is no clever setting or switch to transform it into a car that is truly at home on rougher, bumpier British byways.

That's a shame, because the rest of the package is so stuffed with obvious appeal. It's discreet, practical, but has enough flashes of AMG performance and desirability, without the steep asking price and running costs of the brilliant flagship C 63 AMG model.

If you are tempted then we strongly recommend a test drive to ensure you can stomach the ride, but standard models on the adaptive air springs ride much better. It looks like Audi still has this part of the market to itself, with a new S4 Avant due very soon.
Model: Mercedes-AMG C43 4MATIC Estate

Price: £44,600 (£49,765 as tested)

Engine: 3.0-litre twin-turbo V6 petrol, nine-speed automatic

Power/Torque: 362bhp, 384lb ft

0-62mph: 4.7 secs

Top speed: 155mph

Economy: 35.8mpg

CO2/BIK tax liability: 181g/km / 34%

Boot space seats up/down: 490/1,510 litres
Also consider:
Porsche Macan S
Taller suspension means a smoother ride, but despite the SUV body the Macan is still an absolute hoot to drive, and fast too.

Audi S4 Avant
Less powerful, and a little more expensive, but the forthcoming S4 is just as discreet, even nicer inside, and almost as fast A-to-B.

BMW 340i Touring
Not as luxurious as the Mercedes, but powerful, exciting and rear-wheel drive, plus the only one to offer a manual gearbox option.

Interested in buying a Mercedes-Benz C Class?