Feature The world's most extreme school run... in a Mazda CX-5
The Mazda CX-5 is a car that's popular with school-runners up and down the country, but does that mean that's all its good for? To find out, we took the car on a school run with a difference…
The
Mazda
CX-5
is just like most
SUV
s. It's stylish, it's practical, and it's a great
family car
. That's what makes it – and other SUVs – so popular with school-runners up and down the country.
And, like most SUVs, while it has the styling of a rugged, rufty-tufty
off-roader
, the most difficult terrain it's ever likely to encounter amounts to the odd muddy puddle outside the school gates. Until now, that is…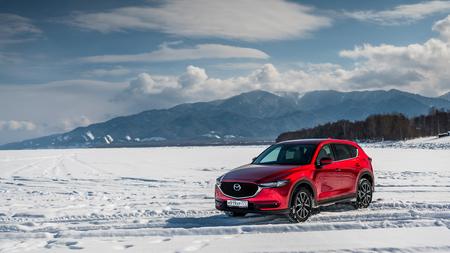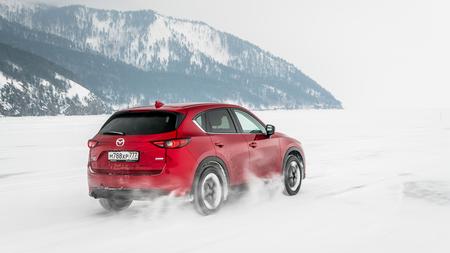 Here's the question: just because cars like the CX-5 spend the majority of their lives doing the school run, does that mean the school run is all they can do?

To find out, we travelled more than 5000 miles to Lake Baikal in western Siberia, just north of Mongolian border, sandwiched between Kazakhstan to the west and China to the east. Lake Baikal is the world's seventh largest lake, being 400 miles long, 50 miles wide, one mile deep. It also holds 20% of all the unfrozen fresh water on the planet.

On top of all that water, though, at this time of year, lies a layer of ice with a thickness ranging between 80cm and 100cm, and that's thick enough to drive a car on. In theory at least…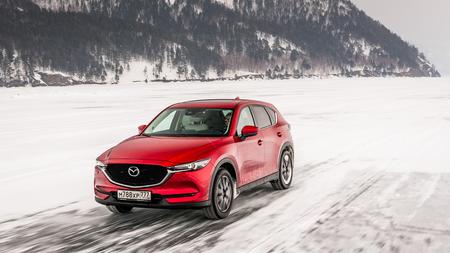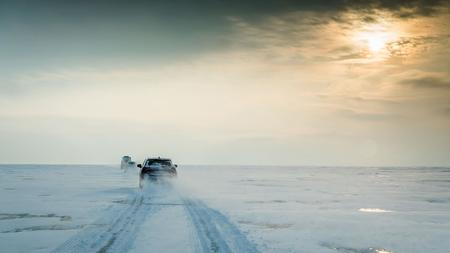 So, with our starting point on one side of the lake and the school gates on the other, we'd have to get the kids to class by traversing around 70 kilometres of sheet ice. Sheet ice that also happens to be covered in snow drifts concealing large ice formations that could easily break the car if driven into. And all with the very real possibility of the ice beneath us giving way at any time, and the car falling through into the icy abyss below. No pressure, then…
So, would we survive the
hostile freezing conditions
? Would the ice hold out and keep us above the water line? Would the kids get to school on time?
Watch the video above to find out…
Interested in buying a Mazda CX-5?