Feature
Self-Driving Cars
The complete guide to self-driving and driverless cars in the UK, including self-driving cars on sale now.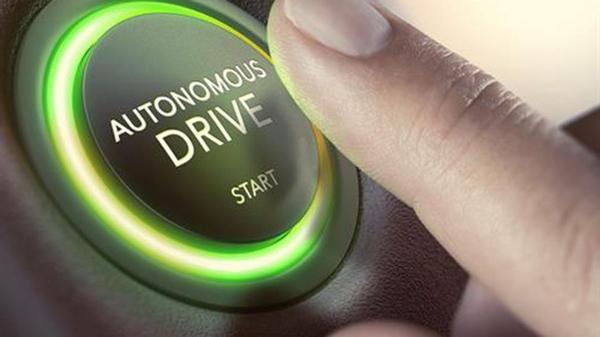 Self-Driving and Driverless Cars: The Auto Trader Guide
What is a self-driving car?
A self-driving car is a vehicle capable of moving with little or no input from a human operator.
Self-driving cars use a combination of radar, sensors and cameras to scope and understand their environment, and travel using artificial intelligence (AI). Self-driving cars are also known as robot cars, autonomous cars or driverless cars.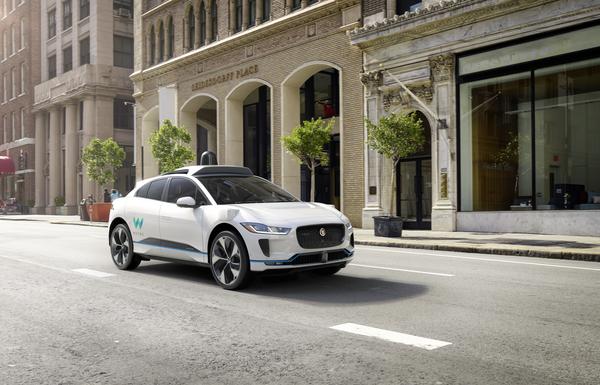 Self-driving car vs driverless car: what's the difference?
While the two terms are used interchangeably, there's technically a difference between self-driving and driverless cars.
Self-driving cars have an autopilot system that can do some or all the work involved in operating a vehicle without human control. That said, the human driver can still take control at any time. Driverless cars are more advanced and don't have anyone behind the wheel. In some cases, they don't even have a wheel. Imagine a taxi coming to pick you up without anyone sat in it – that's driverless. TL; DR: A driverless car is self-driving, but a self-driving car isn't necessarily driverless.
Autonomous car vs automated car: what's the difference?
There's also a difference between autonomous cars and automated cars.
Properly autonomous cars are a bit of a distant dream. An autonomous car would be able to act independently: choosing routes and destinations and making decisions for itself such as which lanes to use and when to overtake. Most self-driving cars are automated. They can follow orders and are controlled or operated by a machine, though they still need a human driver to take control if necessary. Some cars already have automated features (also called automatic features, just to confuse us) like self-parking and adaptive cruise control. TL; DR: everyone calls them autonomous cars, but they're technically automated cars (for now).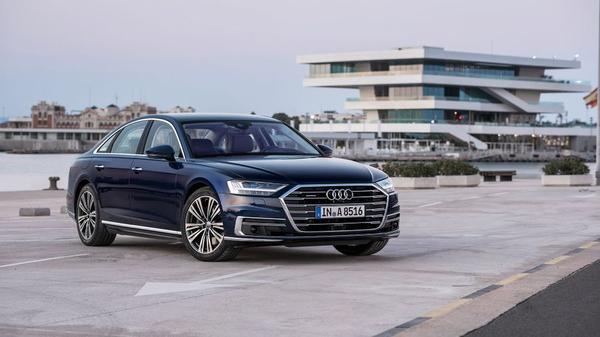 Levels of automation
The Society of Automotive Engineers (SAE International) created this rather handy guide as to how we can classify self-driving, driverless and autonomous cars.
There are currently six levels of automation, based on the amount of human attention and intervention required when driving. Level 0: no automation Level 0 vehicles don't tend to have any automated features. There may be an automated system that issues warnings, but you'll have to do the work. In the UK, this accounts for most cars older than around five years old. Level 1: driver assistance / "hands on" At Level 1, you share some control of the car with an automated system but are expected to do the bulk of the driving and retake control at any moment. Examples of Level 1 automation include adaptive cruise control, automatic emergency braking, lane keeping assistance and parking assistance. There's been widespread use of this technology in cars made in last 5 years. Level 2: partial automation / "hands off" At Level 2, the automated system takes control of accelerating, braking and steering. As a driver, you need to monitor the journey and be ready to retake control immediately. NB: even though it's called hands off, you'll need to keep your hands on the wheel just in case. This is still relatively rare in the UK, even in new cars, but increasing in its use all the time. Level 3: partial automation / "eyes off" At Level 3, you can watch a movie or play on your phone (if you're feeling that brave). The vehicle will make decisions by itself, such as when to slow down, and perform manoeuvres like an emergency stop. In a true plot twist, the car will tell you when to intervene, based on specifications from the manufacturer. The 2018 Audi A8 Luxury Sedan, for example, includes a Traffic Jam Pilot that offers Level 3 automation in slow-moving traffic (under 37mph/60kmh). This currently only works on highways with physical barriers separating it from oncoming traffic. This technology exists and is available on (very few) production cars, but its use is not yet legal in the UK. Level 4: high automation / "mind off" Level 4 one-ups Level 3 by letting you go to sleep or leave the driver's seat while the vehicle is in motion. This sort of self-driving car is either geofenced (strictly limited to certain areas) or reserved for special circumstances like traffic jams. Should Level 4 self-driving cars leave these areas, they'd need to be able to safely park without a human driver. As it's still in development, this level of automation is not yet legal or used on the public highway anywhere in the world. Level 5: full automation / "steering wheel optional" Robot taxis. Fully automated, probably lacking steering wheels, pedals or other controls for us mere mortals to use. As with Level 4, it's still in development and so not yet legal on roads.
How does a self-driving car work?
Self-driving cars use three types of technology to get around. They are:
Sensors. Navigation in a self-driving cars is made possible due to a combination of radar, camera, LIDAR (similar to radar, it uses light from a laser in its detection system), blind-spot monitoring, forward collision warning and ultrasonic. Connectivity. To better understand their surroundings, self-driving cars use cloud computing to understand (and thus act upon) map data, traffic data, weather, surface conditions and adjacent cars. Software. This information is processed using control algorithms and software. Once the self-driving car has analysed this data it will decide on a course of action.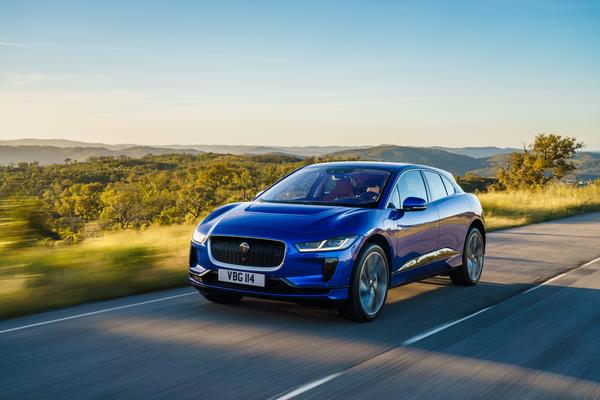 Self-driving cars on sale now
Here's the self-driving technology you can get your hands on (or hands off…) today:
Audi A8. Level 3 Automation with Traffic Jam Pilot technology (mentioned above).
Audi A6 and A7. Remote parking pilot allows you to park using an app.
Audi A3, A4, A5, Q2, Q3, Q5, Q7, Q8. All feature Traffic Jam Assist, adaptive cruise control and the option to self-steer below 40mph.
BMW 7 Series, 6 Series and 5 Series. Advanced adaptive cruise control means it can hold position, brake and accelerate with traffic up 130mph. Can also park without you in the car.
BMW 4 Series, 3 Series, 2 Series, BMW X1, X3 and X5. Same adaptive cruise control as above, no self-parking though.
Citroen C3, C3 Aircross, C4 Picasso, Space Tourer. Adaptive cruise control that includes automatic braking and lane-keeping assistance.
DS 7 Crossback. Connected Pilot system combines adaptive cruise control and lane-keeping assistance.
Fiat Tipo, Fiat 500X. Adaptive cruise control features.
Ford Focus, Ford Mondeo, Ford Fiesta, Ford Mustang. All feature lane-centring technology, an active park assist that doesn't require pedals or a wheel, and can stop and start by themselves.
Honda Accord, Honda Civic, Honda CR-V, Honda HR-V, Honda Jazz, Honda NSX. All use Intelligent Adaptive Cruise Control (i-ACC) to "see" and react to other vehicles.
Hyundai Ioniq, Hyuandai i130, Hyundai Santa Fe, Hyundai Kona, Hyundai Tucson. Adaptive cruise controls that include lane-keeping assistance and help maintain distance from the car in front.
Jaguar I-Pace. This SUV includes advanced autonomous tech that starts and stops the car.
Jaguar E-Pace and F-Pace. Both include adaptive cruise control and queue assist.
Kia Sorento, Kia Niro, Kia Optima. All feature Advanced Driver Assistance Systems (ADAS) that include lane-keeping assistance and front lights that follow the car around a corner.
Land Rover Range Rover, Range Rover Sport, Range Rover Velar. All feature adaptive cruise control, steering assistance, queue assistance and 360 cameras.
Lexus LS. Advanced safety system that helps prevent accidents, plus adaptive cruise control and lane-keeping assistance in which the car steers itself.
Lexus RX, Lexus RC, Lexus GS, Lexus NX. All feature adaptive cruise control.
Mazda CX-5, CX-3, Mazda2, Mazda 6. All include "Active Safety Technology" that features active cruise control, lane-keeping assistance and blind spot monitoring.
Mercedes A Class, C Class, E Class, S-Class and Mercedes CLS. All available with a "driving assistance plus" package that includes active lane change assist (which will change lanes for you), evasive steering assistance and active lane keeping assistance. Some models will also use sat-nav data to automatically slow down before bends in the road.
Nissan Leaf. Includes a ProPilot system that includes adaptive cruise control that can steer you round a corner, and autonomous parking. In 2020, the Nissan Leaf set the record for the longest self-driving car journey - a 230-mile trip from Bedfordshire to Sunderland.
Nissan Qashqai. Comes with ProPilot, and also has traffic jam assistance that'll keep you moving in stop-start traffic.
Peugeot 208, 308, 2008, Traveller, Peugeot 3008. All include lane-keeping assistance, and adaptive cruise control that'll bring the car to a complete stop.
Porsche Panamera, Porsche Cayenne. Uses an InnoDrive system of radar sensors and 3D route data to keep the car in its lane and maintain a safe speed.
Renault Megane, Renault Scenic. Both feature adaptive cruise control, including maintain a distance from the car in front, from 31mph to 93mph.
Seat Ateca, Seat Leon, Seat Ibiza. All use a front radar system that reacts to the driver's inputs.
Skoda Octavia, Skoda Karoq, Skoda Superb, Skoda Kodiaq. Featuring adaptive cruise control, with Traffic Jam Assist on some models.
Subaru Outback, Impreze, WRX and XV. Includes an EyeSight system that enables a car to automatically steer itself back into a lane, plus adaptive cruise control and AEB. EyeSight uses cameras to monitor surrounding traffic and adjust speed accordingly.
Suzuki Swift, Suzuki Vitara. Both feature adaptive cruise control and Radar Brake Control.
Tesla Model X, Model X and Model 3. Use radar cruise control systems to steer on motorways and change lanes. Also includes emergency steering systems that can take evasive action and self-parking systems.
Toyota Prius, Toyota Land Cruiser, Toyota Rav4. Toyota Safety Sense includes adaptive cruise control and pre-collision warning system that can hit the brakes for you.
Vauxhall Insignia Grand Sport, Vauxhall Astra, Vauxhall Grandland X, Vauxhall Mokka X. All in the early stages of incorporating autonomous tech, having being bought by Peugeot/Citroen.
Volkswagen Polo, Golf, Arteon and Touareg. All include radar-controlled Front Assist tech that can detect slowing traffic and reduce speed. Can also prime the brakes if they sense a collision.
Volvo XC40, XC60, XC90, S90, V90 and V60. Up-to-date system uses pilot assist (a mix of lane keeping and adaptive cruise control) with automatic braking.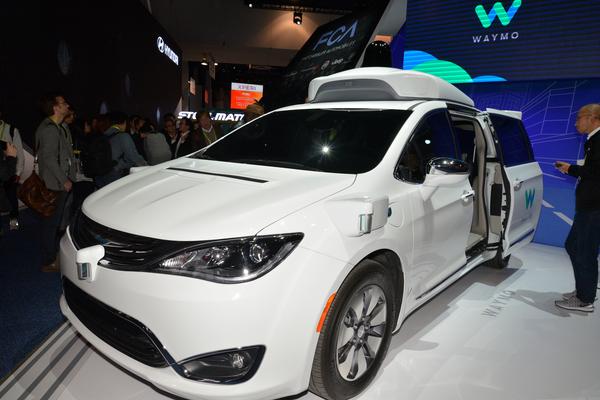 Are self-driving cars safe?
Many car accidents are caused by human error and since self-driving cars can't drink-drive, text when driving, get distracted or run red lights, they have the potential to be safer than human drivers.
Self-driving cars are still an emerging technology, and road safety concerns are one of the reasons they're being subjected to such vigorous testing. These tests vary from delivering shopping using a scaled down version of the driverless technology in robots, to full-size Level 4 (mind off) vehicles being tested away from public roads. There's potential for car crashes once self-driving and human-driven cars share the road, as there's the risk one does something the other doesn't expect. In the event of potentially fatal accidents, driverless cars will also need to wrestle with moral dimensions. Ultimately, driverless cars have the potential to be incredibly safe but there's lots of work to be done to test driverless cars on their software and algorithms to ensure their systems are robust enough to handle the nuances of real-world driving.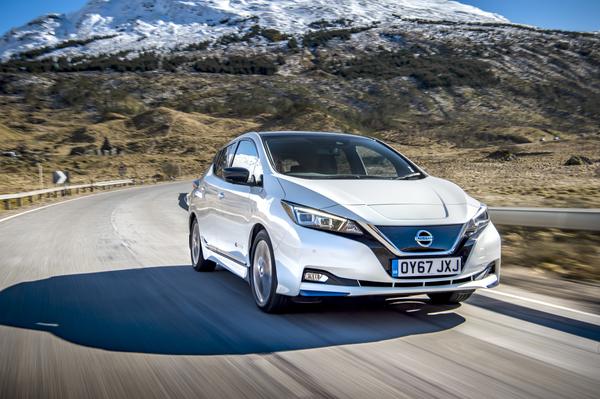 Are self-driving cars available in the UK?
The UK government have stated that they want to be "at the forefront" of self-driving cars. In light of this, they have set out proposals for driverless car insurance laws and set out
codes of practice for the testing of driverless vehicles in the UK
.
UK car manufacturers Ford, Jaguar Land Rover and Tata Motors are collaborating on a scheme called Autodrive, which explores and tests how a self-driving car can best alert the driver to upcoming conditions. Specifically, they are looking at:
Emergency vehicle warning technology
Intersection collisions warnings
In-vehicle signage
This technology is currently being tested on roads in Milton Keynes and Coventry. Other manufacturers like Volvo, Jaguar, and Vauxhall are openly testing self-driving vehicle technology and many predict this technology will be on the roads by 2021. Self-driving cars are being tested in London, Oxford, Bristol and Silverstone, amongst other parts of the UK. Read more:
Driverless cars take to UK roads.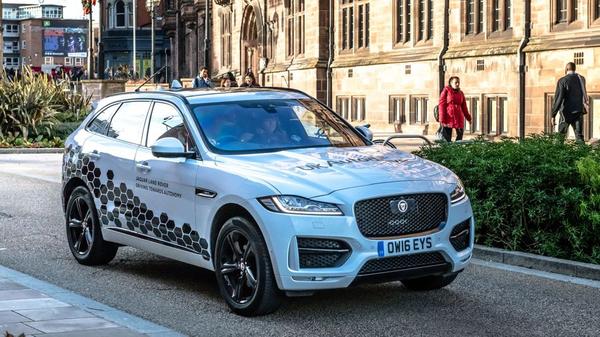 Will you need a driving licence with a self-driving car?
Fully autonomous, driverless cars are rather far off in the future so it's too early to say whether or not you'll need a licence for one.
When it comes to self-driving cars, particularly anything up to Level 4, you'll need your hands on the wheel to intervene, so it stands to reason that you'll need a licence for that.
Self-driving car insurance
The UK Government has said that self-driving car insurance shouldn't cover vehicles that have out-of-date or illegally altered software.
They have also declared that the insurance will need to cover the occasions when the car is being driven by a human and when it is driving itself. If the car was driving itself in the event of an accident, insurers could theoretically attempt to recover costs from the manufacturer. Ultimately, self-driving cars should lead to safer roads, which could result in lower car insurance. We'll find out when we get there.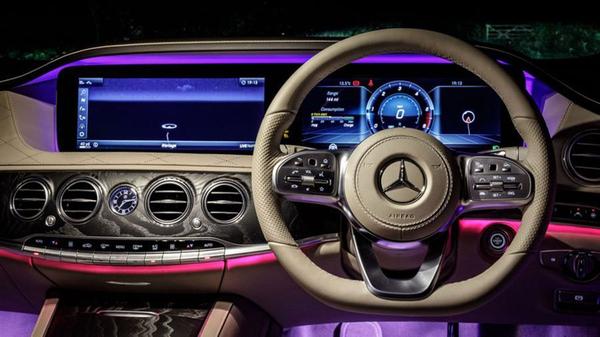 Will self-driving cars all be electric?
Self-driving and driverless cars will probably predominately be electric cars, though there may also be some hybrid models in there, too. This is partly because there are still some questions as to whether the batteries in all-electric vehicles could support the technology used by self-driving cars.
Tesla is obviously pursuing all-electric models for their driverless vehicles, while Alphabet's Waymo and Uber are opting for hybrids.
Learn more about electric and hybrid cars.
Who is making driverless cars?
We already covered the self-driving cars you can buy today, but who's making the driverless cars of tomorrow? From the Google car to self-driving taxi services, here's the list of "ones to watch" includes:
Alphabet Inc.'s Waymo. The market leader is Google's self-driving car, having driven over 5 million miles in 25 cities.
General Motors. The Chevy Bolt can navigate San Francisco's streets at up to 25mph.
Aurora Innovation Inc.
Uber
Tesla
Intel
Apple
Ford
Honda
BMW
Nissan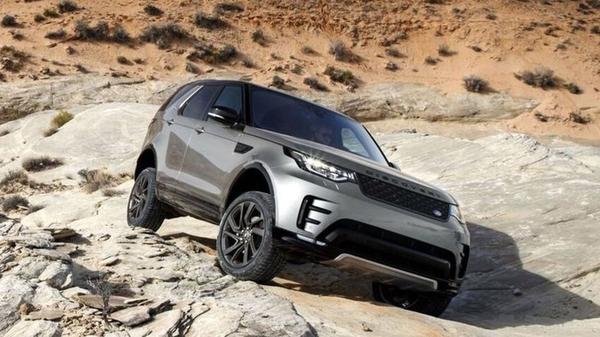 How much will a driverless car cost?
The current estimated cost of a self-driving hardware and software package is £53,000 to £114,000, though this price is expected to drop as the technology develops and becomes cheaper.
We won't know how much driverless cars will cost until they arrive on the market, so check back with us for updates.
When will driverless cars be available?
The UK Government has said it wants "fully driverless cars" to be in use by 2021. With driverless vehicles being tested in places like Manchester Airport in 2019, this may end up being achieved.
Manufacturers have said that commercially available driverless cars may be available from 2025, though there's no concrete timescale as of yet. Read more:
How good is the technology in self-driving cars?
What are connected cars?
A connected car is a car with internet access. Connected cars usually feature special technology that allows you to remotely control key functions using your smartphone, tablet or computer.
This tech can be used to check where you've parked and if you locked the doors, look at fuel and oil levels and even track the car if it's stolen. Connected cars normally also have a wireless local area network, which allows the car to share internet access and data with devices inside and outside the vehicle.