News
Driverless cars take to UK roads
Jaguar Land Rover has started tests of cars that drive themselves, as the UK tries to position itself as an expert in this technology.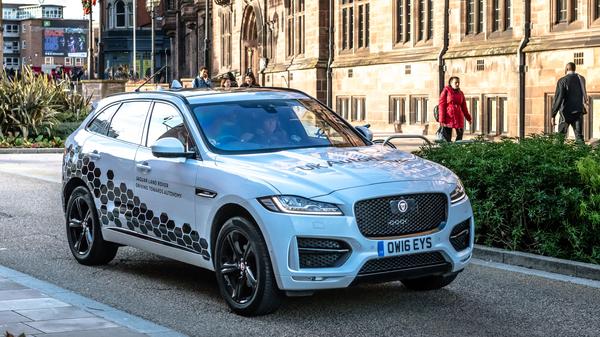 Jaguar Land Rover launches driverless car trial
Self-driving vehicles being tested on streets in Coventry
Part of a wider project to develop UK expertise in autonomous vehicles
Driverless cars are now a reality on UK roads, as Jaguar Land Rover has launched a trial of self-driving vehicles on the roads of Coventry.
These first road tests for autonomous and connected vehicles – cars that drive themselves and communicate with each other and road infrastructure – means we're a step closer to "intelligent vehicles" being sold to the public. The aim of the trial is to test how well the cars can replicate human behaviour and reactions when driving in real-world situations. The Jaguar Land Rover trial is part of UK Autodrive, a £20m, three-year project that has brought together a consortium of technology and automotive businesses, as well as local authorities and academic institutions. The aim of the project is to hold a series of open road trials and demonstrations of self-driving cars during 2018, and then establish the UK as a global hub for this type of technology.