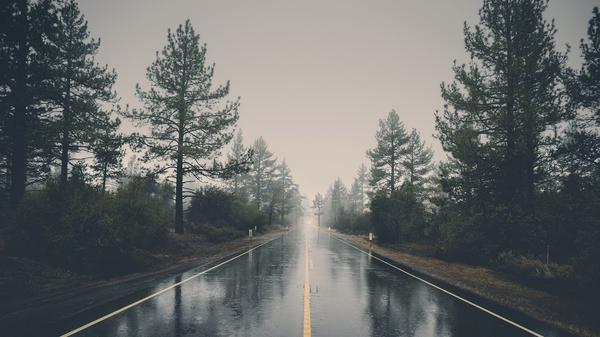 Feature
Halloween 2020: Take a trip down the UK's scariest roads
This Halloween, fasten your 'sheet' belts and join us on a drive into the unknown as we count down through the UK's most haunted roads.
We all know of roads that make us feel a bit uneasy, but that's usually down to a poorly thought-out junction, limited visibility or slightly menacing surroundings. However, sometimes your unease may be because you're being accompanied on your journey by a ghostly presence… ooh.
It's not as uncommon as you might think. There are several roads in the UK that have a reputation for being haunted by ghosts and ghouls of all shapes and sizes. Here, we pick out six of the most notorious, running from north to south, in case you feel like taking on your own phantom-filled road trip this Halloween.
The A75, Scotland
Often dubbed the most haunted road in Scotland, ghostly sightings have been pouring in from motorists on the A75 in Dumfriesshire for the last 50 years. And the reports have covered all sorts. Groups of scruffy-looking peasants carrying bundles and pulling carts, ghostly horse-drawn carriages, eyeless ghouls, screaming hags, and groups of assorted animals hurling themselves at cars... Many have also reported running down walkers by mistake, only for there to be no sign of them afterwards.
Platt Lane, Lancashire
Close by Platt Lane lies the site of the Pretoria pit disaster, in which an explosion claimed the lives of almost 350 miners in 1910. Numerous drivers have reported many pairs of ghoulish eyes peering at them from hedges at the side of the road, along with packs of ghostly miners shuffling along the road pulling mining carts.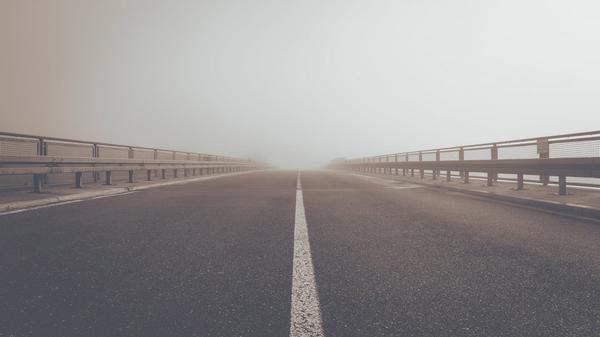 Oldnall Road, West Midlands
This section of B-road runs between Halesowen and Stourbridge, and is considered an accident blackspot, despite the fact it's basically straight and has no strange cambers to speak of. The other big difference between this and other blackspots, though, is that many drivers report their accidents came about as a result of swerving to avoid ghostly apparitions, most commonly small children in Victorian dress.
A456, West Midlands
This road lies just two miles from the previously mentioned Oldnall Road, and has been the subject of numerous ghostly sightings. The most common figure reported is that of a cavalier. A tin-hatted fellow on horseback, that is, not a mediocre Vauxhall saloon car... Indeed, one such sighting of the cavalier was reported by none other than the area's very own Detective Constable. If you can't trust him, who can you trust?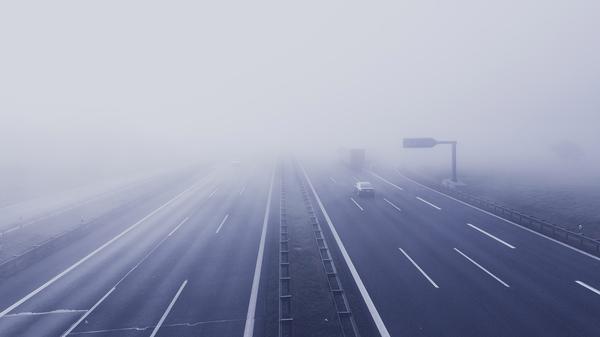 The M6
The M6 is the longest road in Britain, but what you may not know is that it's also reported to be one of the most haunted. Most sightings along its 230-mile length centre around three themes. Some tell of a deranged female hitch hiker, others of packs of Roman soldiers marching up the hard shoulder (might they have run out of petrol?), but perhaps the most disturbing is of an old-style lorry steaming the wrong way down the carriageway at high speed. That's certainly going to make you wish you paid extra to go down the toll road...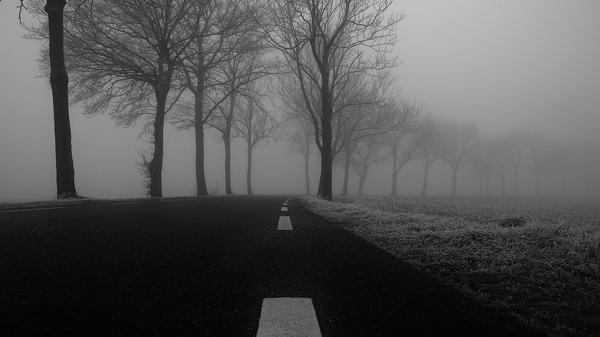 The A229, Sussex
Several drivers have told of the same harrowing experience on the A229, in which a girl dressed all in white steps out in front of their car, giving the driver the impression they've run her over. In most cases, the girl has disappeared into thin air as soon as the driver stops to look, but one man reports that he covered her body with a blanket before she vanished, leaving the blanket behind. The girl is thought to be the ghost of Judith Langham, who was killed in an accident on the road on her wedding day in 1965, while wearing her wedding dress.
Stockbridge Bypass, Sheffield
The stretch between Sheffield and the Peak District, built to connect the M1 with the Woodhead Pass and the A1616, has been spooking drivers for the past 30 years.
Hauntings include a medieval monk and ghost children and have been reported since construction began in 1988. Back then, two security guards claimed to see young children playing in the middle of the construction site – only for them to disappear with no footprint evidence left behind.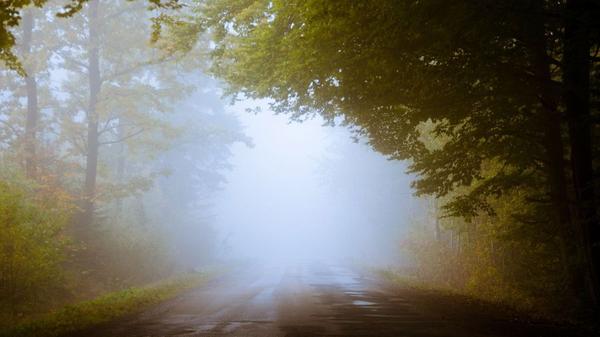 The B519, Hampstead
An eighteenth-century highway man is said to haunt The Spaniard's Inn in Hampstead, and pub said to be owned by the ghost's gather.
Local legend states the highway man's ghost stalks the road at a sharp turn just before you reach the inn.
A666, Bolton
It should come as no surprise that 'The Devil's Highway' is haunted, given its name and number.
Dashcam footage from 2015 showed a mysterious white creature appear out of nowhere and slowly approach the driver, and there have been several accidents caused by sightings of a hunched-over figure at the side of the road.