Expert Review
Subaru XV SUV (2018 - ) review
The XV is the smallest SUV in Subaru's range, and promises strong off-road ability in a utilitarian package - rivals include the likes of the Seat Ateca, Toyota C-HR and Mazda CX-3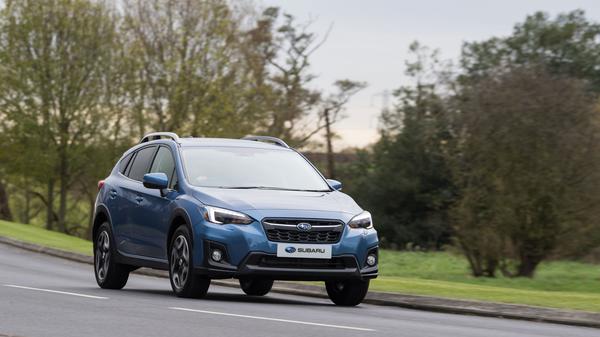 The Auto Trader expert verdict:
If capability in difficult conditions is a priority for you, then the Subaru XV should be on your list of cars to look at. Not many cars at this price are as good off-road. However, if you're unlikely to stray away from the tarmac, then you may find that some of its myriad competitors are more appealing.
Reasons to buy:
Excellent all-wheel drive performance
Impressive handling
Strong safety credentials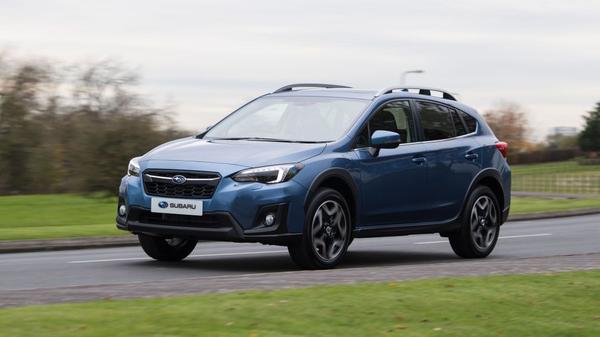 Running costs for a Subaru XV
The XV range is on the pricey side when compared with rivals like the
Nissan Qashqai
,
Seat Ateca
and
Skoda Karoq
, due in no small part to the fact that it's only available with four-wheel drive and an automatic gearbox. By the time you look at the hybrid version you're into the premium territory of Volvo's very good
XC40
too. The standard
four-wheel drive
also contributes to worse than average fuel consumption and CO2 figures, all of which will hit your wallet. The Subaru's poor estimated resale values against mainstream rivals make it a less attractive financial proposition too.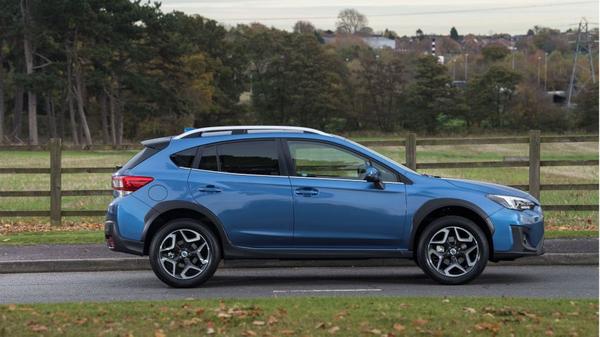 Reliability of a Subaru XV
Subaru has a solid, if not spectacular reputation for reliability. In Warranty Direct's Reliability Index, which ranks manufacturers by reliability performance, Subaru sits mid-table. However, the latest XV is all-new, so we don't yet have specific reliability data for it.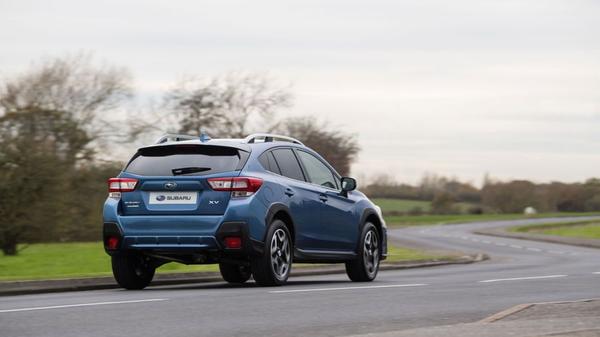 Safety for a Subaru XV
The XV shines when it comes to safety and every model comes with Subaru's EyeSight system, which uses cameras in the windscreen to scan the road ahead for danger. Several systems use this information to act in the event of an accident, from automatic emergency braking to Lane Keep Assist, which will gently steer the car back into lane if you accidentally deviate out of it without indicating. Seven airbags and two Isofix child seat mounting points are also included.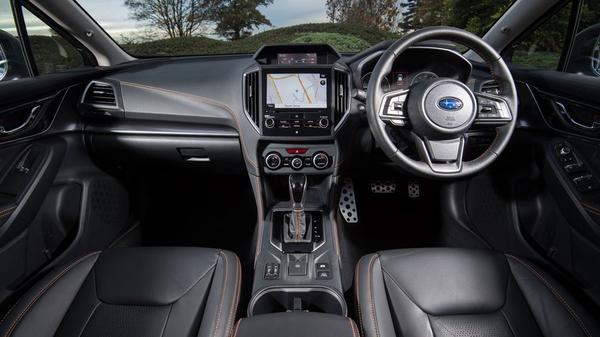 How comfortable is the Subaru XV
We tested the XV on some truly horrendous roads and it dealt with them very well. The suspension soaks up lousy surfaces well, but there's enough firmness to ensure the car feels planted and solid through the corners, with less of the body roll than more top-heavy rivals. The XV comes into its own in poor conditions, with the permanent four-wheel drive system giving plenty of traction, meaning it's as surefooted as anything else on the market at this kind of price. The XV also has impressive off-road ability, with plenty of standard technologies to haul you through mud, rocks and steep, slippery slopes. If this all sounds like the type of terrain you're likely to encounter, then the XV is excellent. However, there are other SUVs and crossovers that are just as comfortable on normal road surfaces if that's where you will be spending most of your time. Inside, the XV may be the smallest off-roader Subaru makes but it's still roomy enough for four adults. Being a taller car it's easy to get in and out of with big, wide door apertures. The boot is a decent size for this type of car; smaller than that of the Nissan Qashqai but larger than the
Toyota C-HR
. Ultimately, it's broadly similar to a mid-sized hatchback for interior space, so don't expect tons of space just because it's a crossover.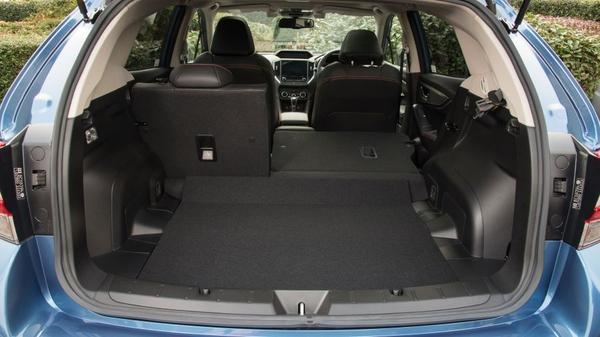 Features of the Subaru XV
All Subaru XVs come with a decent list of standard equipment. SE models have cloth seats and keyless entry and start, which means you don't need to hit buttons on the fob or twist a key in the ignition to get in and start the car. You just keep the key in your pocket or bag. Heated front seats are also standard, as is a touchscreen infotainment system with DAB, Bluetooth and smartphone connectivity via Apple CarPlay and Android Auto. On the higher trim level there's also a built-in sat-nav, this model also getting leather for the seats and a sunroof.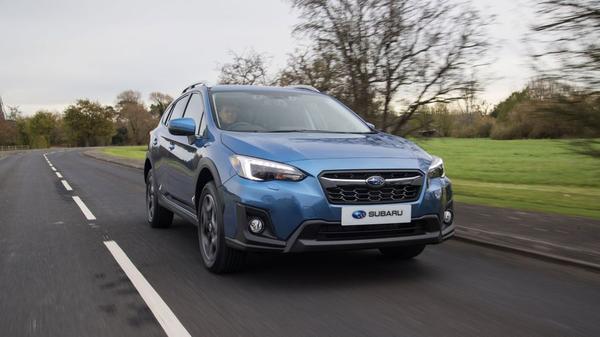 Power for a Subaru XV
Subaru has simplified the engine choice to a basic 1.6 petrol and more sophisticated 2.0-litre 'E-Boxer' hybrid, the latter gaining a small but welcome boost from an electric motor when required. It doesn't make as dramatic a difference to the performance, emissions or fuel consumption as others and it's not a 'full' hybrid like the Toyota C-HR but, in the absence of a diesel, it's worth considering. Unfortunately, Subaru is sticking by its favoured automatic gearbox, known as 'continuously variable transmission' or CVT. The way it operates means engine revs and acceleration can be out of sync for an unpleasant situation not unlike a slipping clutch – this only exacerbates the lack of power in the smaller engine and refinement also suffers.