Expert Review
Mercedes-Benz CLA Class Estate (2019 - ) review
The CLA Shooting Brake is perhaps the most distinctive of the A-Class family on which it is based, sharing the same quality interior, wide range of engine options and premium vibe with a style all of its own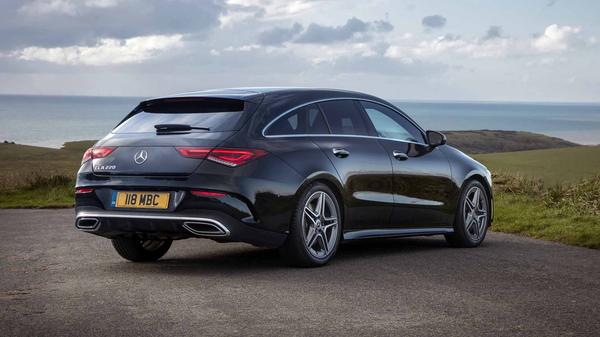 The Auto Trader expert verdict:
Available new from £34,070
The Mercedes A-Class family isn't lacking in choice, given it includes hatchbacks, crossovers, SUVs, saloons, coupes and this – the CLA Shooting Brake. Based on the CLA Coupe, it's a low-slung and sporty looking estate car that – unusually - puts style ahead of space and practicality. Like the other cars in the family it has a great interior, drives nicely and is packed with tech, the engine line-up including a plug-in hybrid option that could bridge the gap between a regular car and full EV for some drivers.
Reasons to buy:
Distinctive looks
Great tech
Well-sorted hybrid option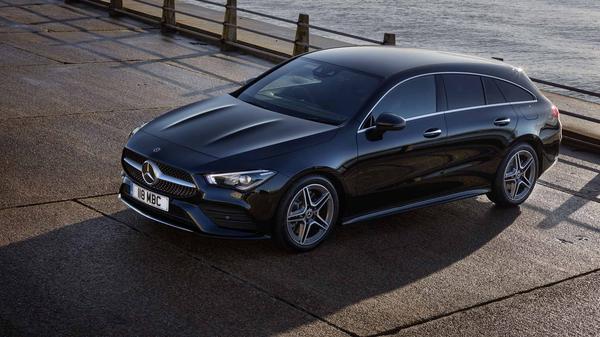 Running costs for a Mercedes-Benz CLA Class
Given there are more practical – and cheaper – options in the Mercedes A-Class family the CLA Shooting Brake is likely a car bought with the heart as much as the head. Like the
CLA Coupe
on which it is based, the Shooting Brake is only available in the higher trim levels, exacerbating the price difference over the A-Class. Like for like it's around £1,000 more than an equivalent CLA Coupe, too. With the choice of petrol, diesel or a full
plug-in hybrid
(see Rory Reid's video on the closely related
A250e
for more on this) you can
pick the powertrain
that suits your needs, though. Petrols are generally cheaper to buy, diesels will be more cost effective over longer distances while the hybrid costs a chunk more but could save you a packet, especially if you're a
company driver
chasing
Benefit In Kind
savings. On this alone the hybrid could more than pay for itself, the savings in fuel for those who can plug it in and do most of their journeys on electric power also welcome but less dramatic.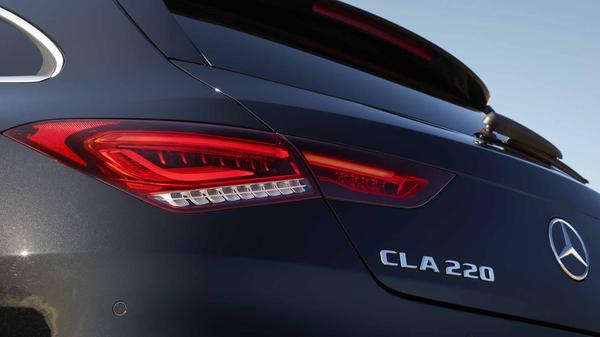 Reliability of a Mercedes-Benz CLA Class
Mercedes doesn't have a spectacular record for reliability of late. The 2019 JD Power Vehicle Dependability Study placed it below average in the ranking of manufacturers, as did the Warranty Direct Reliability Index. That said, most of its premium rivals finished in an even lower position, so if you're after an upmarket badge on your car, you could do worse. Should anything go wrong with your CLA, Mercedes offers a three-year, unlimited-mileage warranty, which is better than the industry benchmark of three years and 60,000 miles.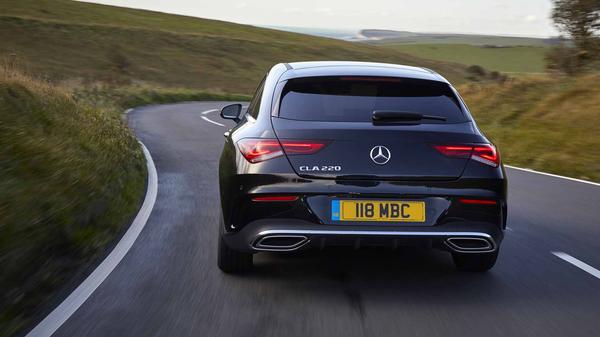 Safety for a Mercedes-Benz CLA Class
Mercedes offers lots of safety tech for the CLA Shooting Brake, though some of it is on the options list. As standard you get automatic emergency braking and lane keeping assistance, rain sensing wipers, two Isofix child seat mounts in the back seat and the usual array of airbags. To get the really fancy tech you have to reach into your pocket for the Driving Assistance Package, which will apply the brakes to avoid you moving into an unseen car in your blindspot, includes a cross traffic function for the automatic braking and can tweak the steering to help you change lane or avoid you drifting out of it unintentionally. A pity it's only available on the fancier trim levels and you can't even option it into the lower ones.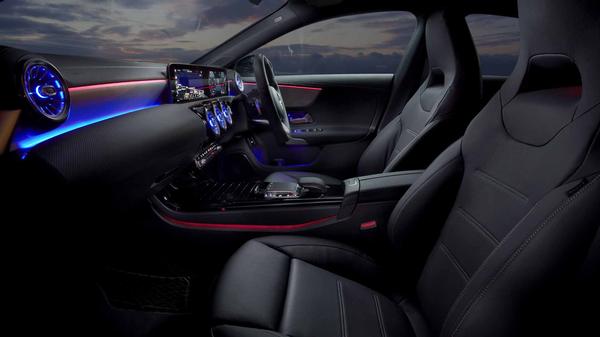 How comfortable is the Mercedes-Benz CLA Class
Like all the cars in the A-Class family the CLA Shooting Brake has an impressively stylish, comfortable and well-made interior that more than lives up to Mercedes' premium reputation. The driver and passenger, at least, will find plenty of room to get comfy, the driving position is excellent, the ergonomics spot-on and the many and various ways to interact with the tech give you plenty of options. Using a stalk for gear selection frees up space in the centre console – just make sure you don't mistake it for a regular one and select reverse when you want the wipers on or suchlike. In terms of rear space there are more practical options in the family, including the A-Class, B-Class and the
GLA
and
GLB
SUV spin-offs. Safe to say, the sloping roofline the Shooting Brake shares with the coupe version isn't great for headroom and the curving rear means a tiny loading hatch with a big sill to hump your shopping over to get it into the boot. Space within it isn't exactly generous either. It's a nice car to drive, though, with a well-judged balance between sportiness and comfort and a crisp response to the steering wheel. Such are the benefits of the low-slung design, especially when compared with its top heavy SUV brothers. We've not tried the sporty CLA35 and CLA45 variants from AMG but experience of similar versions of the A-Class suggest they'll be even more fun to drive, albeit with stiffer suspension that can feel harsh when you're just mooching about.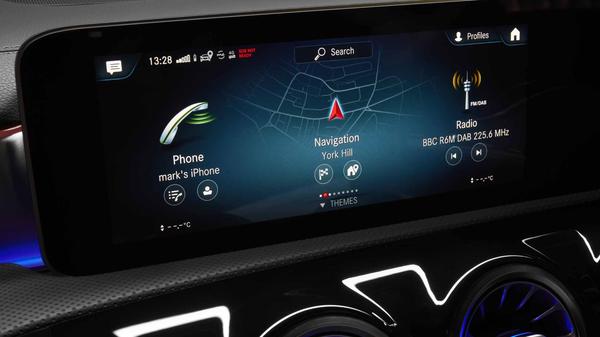 Features of the Mercedes-Benz CLA Class
The CLA Shooting Brake range is broadly divided between regular versions and the two AMG variants, each with their own range of features. All get a sporty bodykit, LED headlights, front and rear sensors with a reversing camera and various other goodies, though the main focus is on the infotainment system and the 'MBUX' voice-controlled operating system. On the fancier models this is relayed in glorious widescreen format via a fully digital instrument display and central screen alongside it, the entry level model keeping this but getting a smaller instrument panel. At least you get the full multimedia system, including DAB, built-in navigation, live traffic info and the option to connect your phone via
CarPlay or Android Auto
as standard. Wireless charging for compatible devices is also included. If you can stretch to the mid-level trim you get the full widescreen display, ambient lighting, augmented reality navigation and a few other bits for that proper premium feel.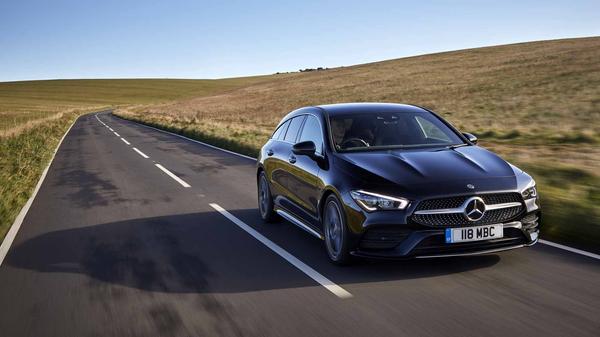 Power for a Mercedes-Benz CLA Class
From hybrids to fire-breathing performance models you're not short of choice. All CLA Shooting Brakes have an automatic gearbox as standard and there are three petrol options, one diesel and the two AMG versions at the top of the pile. The CLA180 and 200 petrol use the same 1.3-litre engine, which is fine, while the 2.0-litre CLA250 is a lot faster. We tried the 220d diesel, which has good low-down pull but is slightly noisier. That's less of an issue at motorway speeds, which is where this model comes into its own. We also tried the CLA250e plug-in hybrid. With an electric only range of over 40 miles it'll go further on battery power alone than many rivals and doesn't need nursing at town speeds to keep pace with other traffic. If you want to go further – or faster – you can bring in the petrol engine too. It pulls away a bit harshly off the line – enough to trigger the traction control on wet roads – but is otherwise a very well judged and expertly calibrated system, though you'll need the facility to charge it at home to really reap the benefits. The CLA35 and CLA45 meanwhile cater to the speed freaks. See Rory's video on
the related A-Class equivalents
for a taste of what they offer, the frankly outrageous 421 horsepower of the CLA45 Shooting Brake (and all-wheel drive to put it to the road) meaning it has the potential to embarrass much fancier machinery. At a price.