Expert Review
DS AUTOMOBILES DS 7 CROSSBACK SUV (2017 - 2022) review
The DS 7 Crossback is a medium-size SUV from would-be French premium brand DS Automobiles, and it offers a stylish interior, plenty of sophisticated equipment and quiet cruising.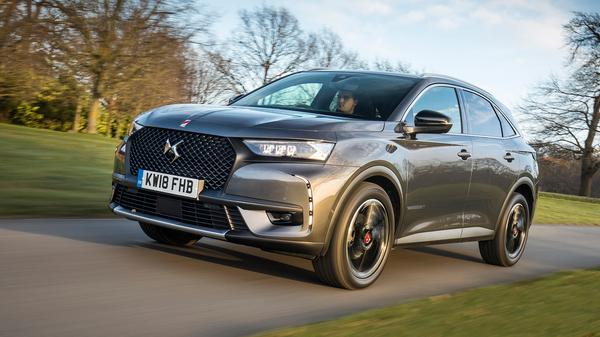 The Auto Trader expert verdict:
The DS 7 Crossback is a medium-size SUV from aspiring French premium brand DS Automobiles, and it offers a stylish interior, plenty of sophisticated equipment and quiet cruising. Versions include a petrol plug-in hybrid, which is badged the DS 7 E-Tense. The DS 7 Crossback is a quietly appealing choice in the premium SUV market, and can be had with unusual technology, including road-reading suspension, a night vision camera and headlights that adapt to suit the conditions. It's also very well finished. The diesels are a bit noisy and the E-Tense petrol plug-in hybrid option is the one to go for. Read what the DS7 Crossback is like to live with in our long-term review.
Reasons to buy:
Attractive interior
Well-equipped
Mostly quiet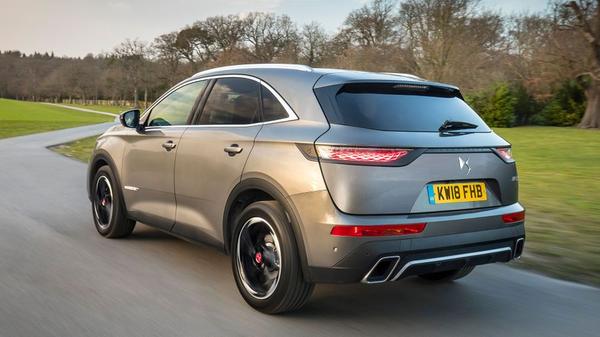 Running costs for a DS AUTOMOBILES DS 7 CROSSBACK
Given that DS Automobiles is a far from established competitor to Audi, BMW, Land Rover and Mercedes, the prices for the DS 7 look unlikely to persuade an owner of a rival to jump ship on the basis of value. It costs a bit less than its premium rivals, but the gap isn't huge, and all the rivals include four-wheel drive in their prices, while the DS (other than the hybrid) only has front-wheel drive. The car's efficiency figures are about par for the course and - perhaps surprisingly – so are resale values, so the DS 7 shouldn't cost you any more to run long-term than its rivals will. The E-Tense hybrid version, meanwhile, costs a significant chunk more than the petrol and diesels but scores free VED and significant tax savings for company drivers looking to reduce their Benefit In Kind costs. Private owners who can keep within the all-electric range could also save in fuel but, in common with most plug-in hybrids, that alone won't recoup the higher purchase price.
Expert rating: 3/5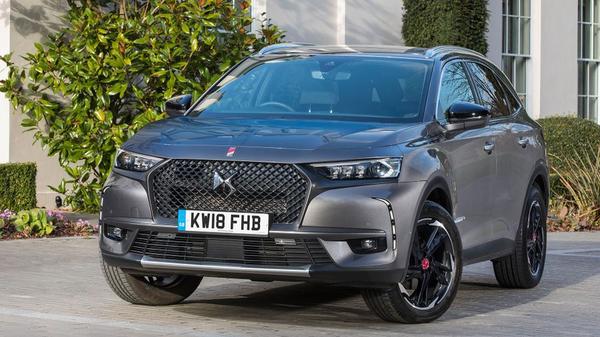 Reliability of a DS AUTOMOBILES DS 7 CROSSBACK
This is a new model from a relatively new brand (DS Automobiles developed out of Citroen in 2014), so reliability is hard to determine. Sister brands Peugeot and Citroen feature in the lower half of some reliability surveys, and while DS Automobiles claims to be applying more stringent quality standards, the DS 7 is one of the most complex models it makes. The warranty is for three years and unlimited mileage – far less generous than Kia's seven-year warranty – although DS promises exceptional levels of service.
Expert rating: 3/5
Safety for a DS AUTOMOBILES DS 7 CROSSBACK
There's no Euro NCAP crash rating for this model yet, but given parent company PSA's record, we expect a very good rating. Standard electronic driving aids include lane departure warning, driver attention warning and automatic emergency braking, while the top two trim levels build on this with lane-keeping technology and more. You also have the option of night vision technology, which provides warnings of pedestrians, animals and obstacles after dark, as well as an enhanced view of the road ahead via the instrument cluster
Expert rating: 4/5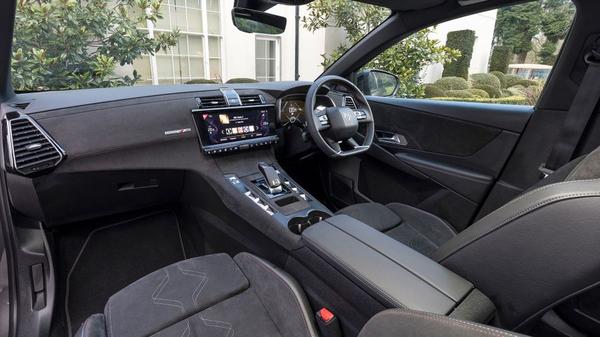 How comfortable is the DS AUTOMOBILES DS 7 CROSSBACK
While many SUVs provide a comfortable ride, the DS 7 Crossback's is quite firm, and that means that the car's ability to absorb bumps is less impressive than it should be. Thankfully most versions (generally the higher spec and/or more powerful variants) get DS's fancy Active Scan Suspension, which uses cameras and sensors monitoring speed, steering input and other factors to automatically adjust the suspension. Choosing the comfort mode via a rocker switch on the centre console is a fiddly process, but it enables the car to absorb small bumps better. In terms of space despite being a little longer than some of its competitors, the DS 7's rear legroom is not particularly generous. Head and shoulder space are more than adequate, however, and there's enough space for a middle-seat passenger if everyone is prepared to get cosy. There's plenty of space in the front and generous storage, too. The boot is about par-for-the-course on size when compared with rivals, but it's disappointing that the electrically opening tailgate is standard only on the priciest trim. Fancier trim levels get power adjustment for the rear seats, though this does mean you lose the ski hatch. A two position 'Modularity Floor' is standard on all models.
Expert rating: 3/5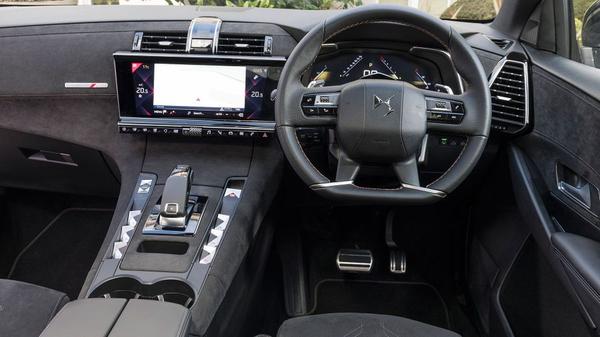 Features of the DS AUTOMOBILES DS 7 CROSSBACK
Equipment is generous, with even the entry-level trim getting a digital instrument cluster and large central touch-screen infotainment screen through which you can access your phone and apps via Bluetooth or Apple CarPlay/Android Auto while an optional pack (standard on range-topping models) adds wireless phone charging and various ambient lighting options. The mid-level trim is where the DS 7 Crossback starts feeling properly luxurious, including heated, power adjustable front seats with massage function, leather upholstery, a fancy BRM clock, the Advanced Safety Package, front parking sensors and a reversing camera. The top spec adds semi-autonomous driving features, adaptive cruise control, a power tailgate and upgraded stereo.
Expert rating: 3/5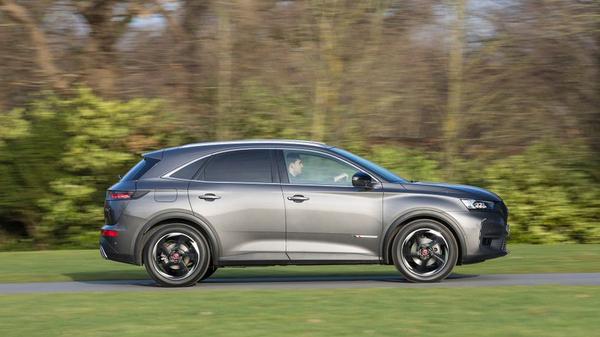 Power for a DS AUTOMOBILES DS 7 CROSSBACK
There are plenty of powertrain options on the DS 7 Crossback, depending on whether you want to fuel it on petrol, diesel or pure electric power. The 1.2-litre petrol is available as a manual or automatic while the two more powerful versions are auto only. It's a similar story on the diesels, the 130 horsepower version available with either transmission while the 180 horsepower 2.0-litre is automatic only. Those after more performance and still-decent economy should consider the new DS 7 E-Tense, the plug-in hybrid, which combines a 1.6-litre petrol engine with a battery to drive all four wheels and offer just over 30 miles of electric-only driving, as well as 300 horsepower. It will charge in one hour and 45 minutes. The automatic 'box changes gear very smoothly, but the pause when you move off can be frustrating in cut-and-thrust traffic.
Expert rating: 4/5