Expert Review
Bentley Bentayga SUV (2016 - ) review
The Bentayga is Bentley's foray into the world of luxury SUVs. Read our review to see how it shapes up.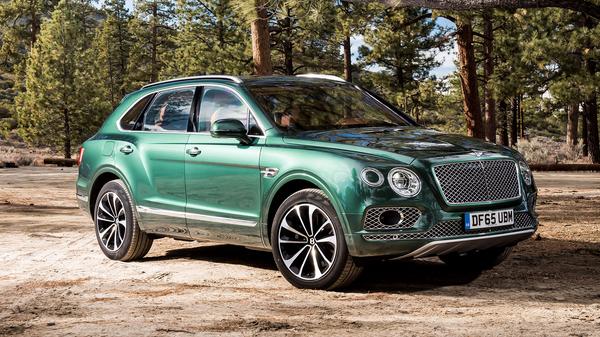 The Auto Trader expert verdict:
Many viewed Bentley's decision to build a 4x4 as a risk but it now accounts for nearly 45 per cent of its sales, for the simple reason that it is the Bentley best suited to everyday driving when money is no object. Now available in V8, Speed and hybrid forms.
Reasons to buy:
The most versatile and practical Bentley
Seven-seat option is available
Impressive on-road manners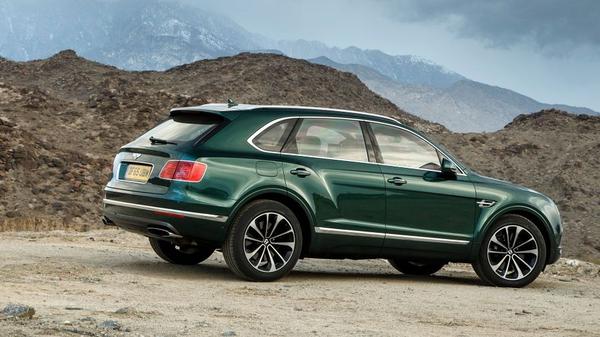 Running costs for a Bentley Bentayga
You know the saying: if you have to ask how much it costs… But
Bentley's
best-selling model is comparatively affordable. The range starts from just over £133,000, for the Hybrid version, and £139,600 for the most popular V8 model. In the grand scheme of the luxury car market, where the watches of the clientele can cost considerably more than that, the SUV Bentley is far from outrageous. Those who believe in conspicuous consumption and wouldn't settle for anything without 12 cylinders under the bonnet can opt for the Speed version, which features a W12 engine and £185,800 price tag. Naturally, the fuel and road tax bills for a
Bentayga
are among the most expensive of any car on sale. The first year's road tax is £2135 for all but the Hybrid version, which is £160, and then from the second year onwards the V8 and W12 models are £465 a year and the Speed is £455. Unsurprisingly, the Bentayga sits in the highest insurance group (50). Of more concern is the rate of depreciation. It may be exclusive but bear in mind that even luxury cars are not immune to the ravages of depreciation. This one falls in value by around half over the typical three-year ownership period. That's a loss of approximately £66,000 for the Hybrid, or an eye-watering £111,000 for the Speed, according to data from a fleet vehicle provider.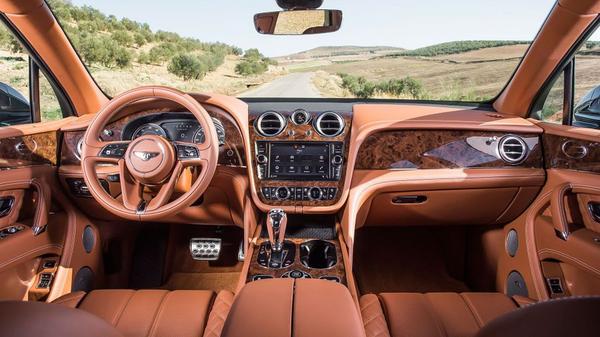 Reliability of a Bentley Bentayga
While Bentley customers value the exclusivity that ownership of one of the marque's cars affords, it makes it extremely difficult to independently verify the quality and reliability of a car like the Bentayga. They don't appear to be the sort of driver that takes part in customer satisfaction surveys, so there's no way of telling how dependable the big Bentley is. The company's warranty is a three-year, 100,000 mile job, which is par for the course amongst direct rivals, but we'd like to see Bentley go a step further and match or better the four years of protection that
Ferrari
and
Rolls-Royce
offer.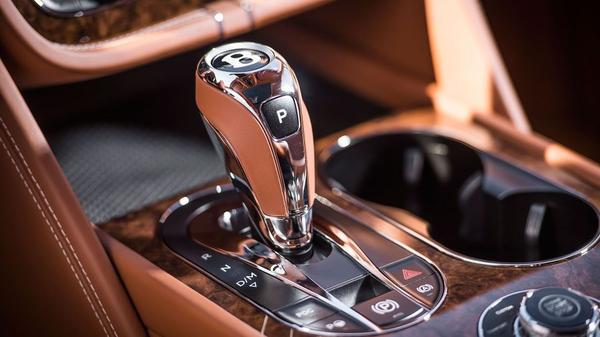 Safety for a Bentley Bentayga
The Bentayga has not been subjected to independent crash testing and safety ratings by the likes of Euro NCAP, because Bentley is not a mass-market carmaker. The company equips the 4x4 with the usual array of front, side and roll-over airbags to offer protection in the event of an accident, but many of the proactive safety systems are an option, which is disappointing on a car in this price range. Bentley offers two options packs, City and Touring, with the former bringing together a self-parking system with pedestrian warning, a bird's-eye view camera, traffic sign recognition and an automated emergency braking function. The Touring provides adaptive cruise control, a head-up display, lane-keep assistance and night vision.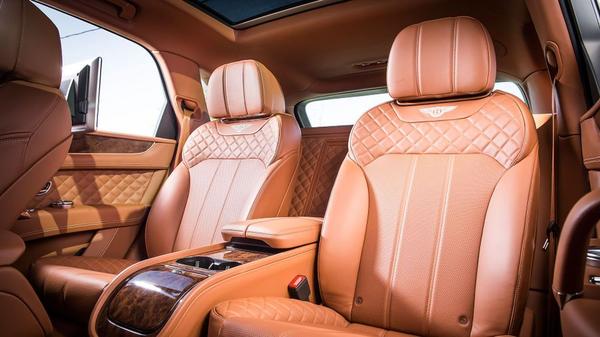 How comfortable is the Bentley Bentayga
Prepare to be pampered. The Bentayga brought a new level of luxury to the SUV sector, when it was launched in late 2015, and despite competition from equally desirable brands including
Rolls-Royce
and
Lamborghini
, it remains a very special way to travel. Most of what you can see and touch in the cabin has been finished and assembled by the men and women that work at the company's Crewe factory, in Cheshire. The wood veneer has been sanded and polished by hand. Much of the leather trim is stitched by needle and thread under the expert eye of a craftsperson and all manner of finishes and even monogram messaging is available to those who wish to personalise their Bentayga – and rest assured, most do. There is also space to stretch out. Adults can stretch their legs in comfort in the back seats, unless they happen to end up in the recently introduced rearmost seats that mean the car can cope as a seven-seat SUV on a school run or giving friends a lift back from the marina. Those who'd prefer fewer seats can opt for five or – for a truly special experience – four. We'd like to see more space in the boot, though. At 430 litres, it's compact, an issue caused by its high floor, but the seats can be divided and folded to liberate more room. As comforting is the way the car drives. It looks big and heavy because it is big and heavy – at 5.1m long, 1.7m high and weighing up to 2626kg – yet the way it is able to smooth out rough roads and control the lean of the body through bends is remarkable.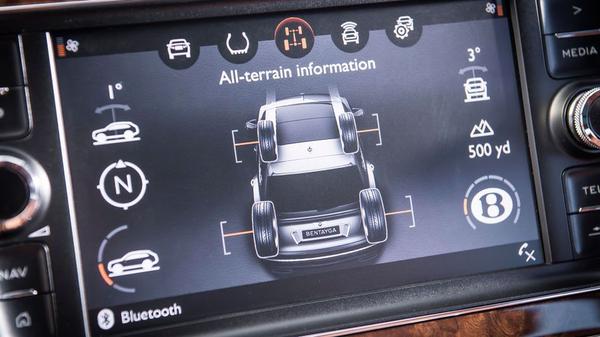 Features of the Bentley Bentayga
For all the sumptuous surroundings, the car's technology is showing its age. In this day, connectivity, clarity of information and the brilliance of the detail in all things digital is as much a luxury experience as plump leather-trimmed pillows that are as soft as a baby's bottom. The sooner Bentley updates the Bentayga's infotainment system, to mirror that found in the
Continental GT
and
Flying Spur
, the better. As standard, every model comes with the five-seat configuration, an eight-inch touchscreen, sat-nav, climate control, heated leather seats, a full length panoramic sunroof, reversing camera, LED headlights, and soft-close doors. A tow bar is available as an option and the towing weight is 3500kg. Should you wish to outdo other Bentley owners, you can have the Mulliner division personalise pretty much every aspect of the car, from thick lambs-wool floor mats, to £20,000 picnic hampers, an incredibly powerful Naim 20-speaker stereo or a solid gold Breitling self-winding clock which comes in at over £100,000.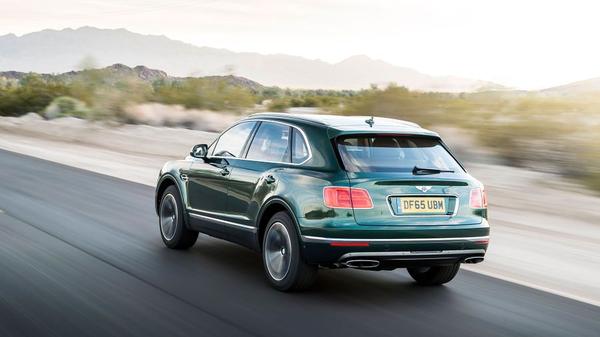 Power for a Bentley Bentayga
In the UK, there's a chance that the new Hybrid model, a first for Bentley, will appeal to Bentayga buyers. It is quite well suited to our tax structures, especially for company car drivers, and helps ease the conscience of anyone driving a car that weighs as much as a prefabricated house. Behind that huge grille and beneath the floor is a petrol, 3-litre turbocharged V6 engine and battery-powered electric motor to offer an electric driving range of up to 24 miles, and a combined total range of 464 miles when operated in the default hybrid drive setting. These work together to help reduce CO2 emissions to 124g/km, and fuel economy rises to 50mpg, yet it's still a quick car, with 0-60mph taking 5.2 seconds. The trouble is, the battery drains quite quickly and the engine note is far from the mechanical symphony that Bentley is so well known for. Opt for the 4.0-litre V8 – as around 70 per cent of customers do – and you have a car with all the performance you could ever need. It can catapult the car from standstill to 60mph in 4.4 seconds, which is as fast as many sports cars, but really comes into its own in day-to-day driving. Here, it delivers effortless urge, a perfectly judged soundtrack and roadholding that will have you and your passengers in awe of how composed the big Bentley feels. Those who insist on the ultimate will find much to like about the Speed. Powered by a 6.0-litre W12 engine, it is an excess-all-areas driving experience, with a loud sports exhaust that pops and bangs in the manner of a 12-gun salute when you select the Sport driving mode. The acceleration will have the air turning blue if passengers are aboard, and the braking and roadholding are – thankfully – up to the task of managing this 626bhp steamroller. The driving experience can be subtly adjusted by more than your right foot. All Bentaygas feature a rotary dial between the front seats that can be cycled between Bentley, Comfort, Sport and Individual modes, while the Hybrid model can also be set to run on battery power alone. The same controller switches between the settings that define how the car's suspension and four-wheel drive systems work together.