Best Of
Best classic cars 2020
People will argue long and hard about what makes a car a classic, and we know this list will do little more than start another war of words. But here are our favourite classic cars in 2020!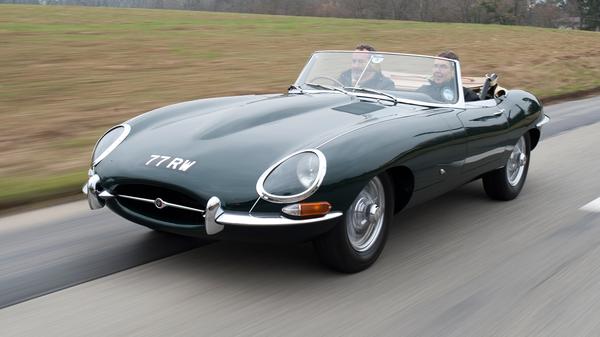 What is a classic car? The simple answer to this loaded question is that it depends who you ask! For some people a proper classic has wire wheels, cracked leather seats and that unmistakable smell of musty vinyl and hot oil. And is there to be exercised on sunny Sundays with a gentle run to a country pub while wearing string-back driving gloves and a flat cap.
But definitions of what counts a classic are constantly changing as time marches on and new generations look back to the cars that defined their youth or played a pivotal role in their childhoods. Those 80s hot hatches and 90s rally replicas that still seem like a recent memory are, after all, now over a quarter of a century old in many cases. They may not fit traditional notions of a 'classic' but they're increasingly being bought and sold as such. However you define a classic getting behind the wheel of one is also more affordable than you might think, especially if you broaden the definition to include the saloons, hatchbacks and other family cars we grew up with. Choose wisely and you might even catch a car on an upward curve of desirability, Peugeot 205 GTIs, previous generations of BMW M3s and Porsche 911s of all types regularly heralded as appreciating modern classics. They're not quite in our Top 5 yet though. Here are our favourite classics of 2020 and answers to those classic-car questions you always wanted to ask...
Jaguar E-Type
MG B
Ford Capri
Lamborghini Countach
Mini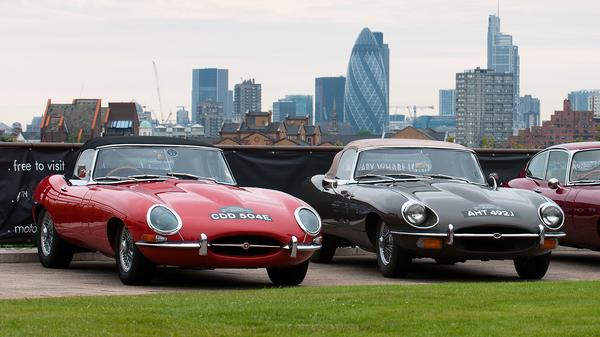 Jaguar E-type – the beautiful one
The Jaguar E-type routinely tops polls of the prettiest cars ever made and even Enzo Ferrari described it as the most beautiful car produced. Few would argue against the Brit's credentials as a blue-chip classic, yet there's much more to it than looks. Underneath is a chassis derived from the Le Mans-winning D-type racer and the engines in earlier models are taken from the same source. So, no wonder the E-type was described as the 150mph sports car you could afford. Celebrities and racing drivers loved it, and the Jaguar is now one of the most recognised cars in the world for its style, drive and panache.
Find a Classic Jaguar E-Type
Our pick of the range: Series 1 4.2 Roadster
Price: from £65,000
Fuel economy: 21mpg
Number of seats: 2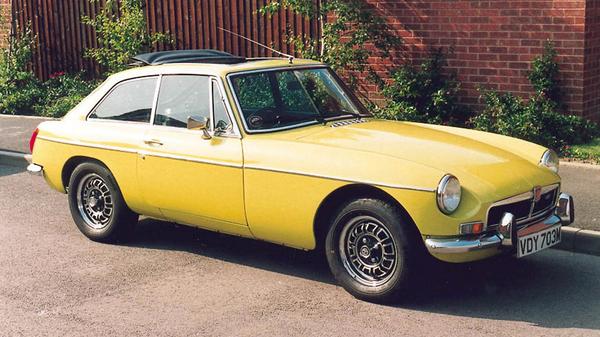 MG B – the affordable one
MG had been building affordable sports cars since the 1920s, but it hit it big with the MG B. Anyone looking for a fun car in the 1960s and '70s would be drawn to the British roadster and coupe range. Fun to drive, easy to look after and with superb back-up from an industry of specialists, the MG B remains a bedrock of the classic car world. It's also still huge fun to drive and more than up for being used all-year round. Best of all, getting behind the wheel of an MG B is still one of the most cost-effective ways to have fun.
Find a Classic MG B
Our pick of the range: MG B Roadster
Price: from £5,000
Fuel economy: 30mpg
Number of seats: 2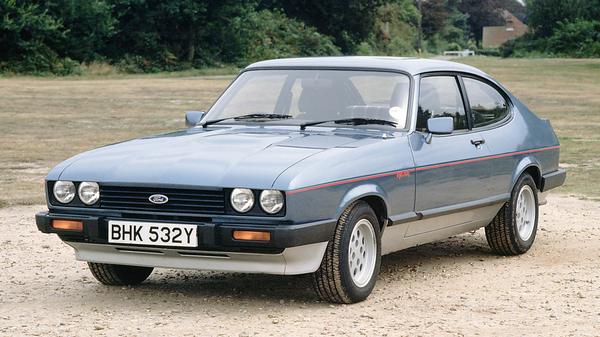 Ford Capri – the fun one
Ford sold the Capri as 'the car you always promised yourself' and plenty of keen drivers are still taking the car up on that pledge. Much of the attraction was being able to personalise the Capri to your tastes with different engines, trims and wheels. That remains a big part of the car's appeal to today's fans, as well as its fine driving ability and engines that go from frugal to downright fast. Most parts are easy to come by, and looking after this Ford should be simple for home mechanics. Four seats and a decent boot make the Capri ideal fun for all the family to enjoy, too, and there are prices to suit all pockets.
Find a classic Ford Capri
Our pick of the range: 2.8i Special
Price: from £7,500
Fuel economy: 25mpg
Number of seats: 4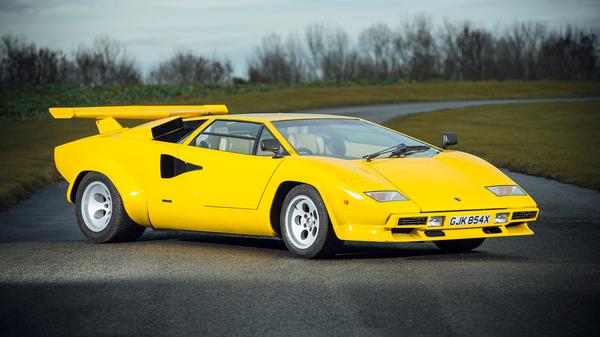 Lamborghini Countach – the exotic one
The Countach gained its name when a Lamborghini worker used the expression on first seeing the car. It's been causing the same sensation ever since its 1974 launch. Successive improvements made the Countach more powerful and quicker, but no less easy to live with: rear vision is non-existent and you need to open the doors to see out when reversing. Yet, this is all part of the Lamborghini's legend and appeal. You'll need deep pockets to own one today, but you'll be buying into a very exclusive club that's included many celebrities and famous owners. Don't expect to pop to the shops in a Countach, but savour it on great roads and you'll know why this Italian is one of most exotic and enchanting classics you can buy.
• Find a Lamborghini Countach in our classifieds
Our pick of the range: LP5000 QV
Price: from £300,000
Fuel economy: 16mpg
Number of seats: 2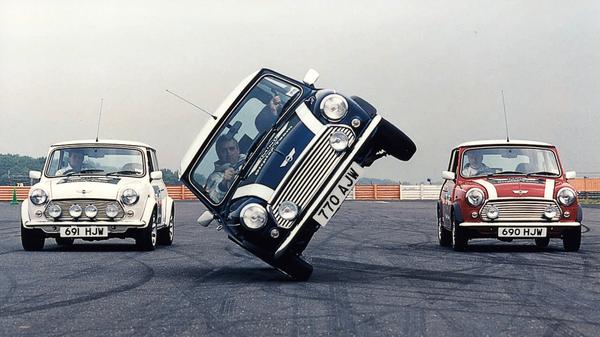 Mini – the everyday one
The Mini changed the world. It arrived as the UK was coming out of post-war gloom into the bright lights of the 1960s, so it was fitting that this car revolutionised small-car design with its transverse engine and front-wheel drive. It allowed four people and luggage to travel in comfort, and it was affordable to all. Everyone who was anyone in the 1960s had a Mini, and when John Cooper tuned it, the Mini became a world-beating rally and race car. Today, a basic Mini is about the easiest classic you can buy, drive and maintain thanks to a huge support network of specialists and clubs. Go for a Cooper S and you'll see why this pocket rocket was the original hot hatch, because it will paint a smile across your face on every journey.
Find a classic Rover Mini
Our pick of the range: Cooper S
Price: from £4,000
Fuel economy: 48mpg
Number of seats: 4
What is a classic car?
Traditionally classic cars are considered those of a bygone age and if you look at the covers of the magazines devoted to a subject you'll still find them covering cars of the 50s and 60s golden era, from classic MGs to E-Types and Italian exotica like Ferraris and Maseratis. But as time goes by that bygone age is broadening and there's a growing appreciation of cars from the 70s, 80s, 90s and even early noughties as new generations adopt the cars that meant something to them, be that through personal memories, TV shows or – increasingly – the video games they played when they were younger.
And as modern cars rely more on electronics you'll hear increasing numbers of people harking back to a more 'analogue' age, when cars could be fixed at home with little more than a few tools and service manual. Enthusiasts also apply this term to the way they drive, the generally lower speeds and limits of older cars in some ways more appropriate to modern roads than ever faster and more detached modern ones.
When does a car become classic?
As above it's an open question but there are certain official timeframes that help define a classic car. One of those is Vehicle Excise Duty, commonly (and mistakenly!) referred to as road tax. Once cars reach a certain age they actually become 'tax exempt' and don't have to pay VED at all, that point currently standing as 8 January 1979. So, if your car – or the one you're considering buying – was registered before that point good news, you don't have to pay VED. You're still required to 'tax' your vehicle in the usual way, it's just that the fee is zero – check out the DVLA website for more information.

Classic car insurance
Classic car insurance is another potential saving, especially if you're lucky enough to have a garage or other secure place to store it and only do limited miles. It's also a sensible precaution if you have a particularly nice example or have put a lot of money into restoration, as values can obviously vary considerably between individual cars and you'll want to protect your investment if yours has especially low mileage or is particularly original. Insurance companies have their own criteria for what counts as a classic car and may require you to submit photos of your car as evidence of its condition. To get the best deals it may be better looking beyond mainstream insurers and getting a quote from a specialist. Classic car clubs will be able to advise you of insurers who specialise in your particular brand or model and may even have deals and discounts available if you join.
Antique cars
While 'classic' is a loose term describing a huge range of cars there, within that, certain ones referring to defined periods. So Veteran cars are generally considered those built before the First World War while Vintage cars are those built before 1930, though to confuse matters you'll often hear Americans refer to any old car as 'vintage' no matter when it was built. Other countries have their own definitions too, Germans dividing classics into 'Oldtimers' and 'Youngtimers', the latter what we'd consider modern classics from the 80s onwards and a growing area of interest across the classic world.
(All details correct at time of original publication)
View all of our
Classic Cars
available for sale.