How can I prepare my car for an MOT?
Taking the time to get your car ready for its MOT test can save you money in the long run.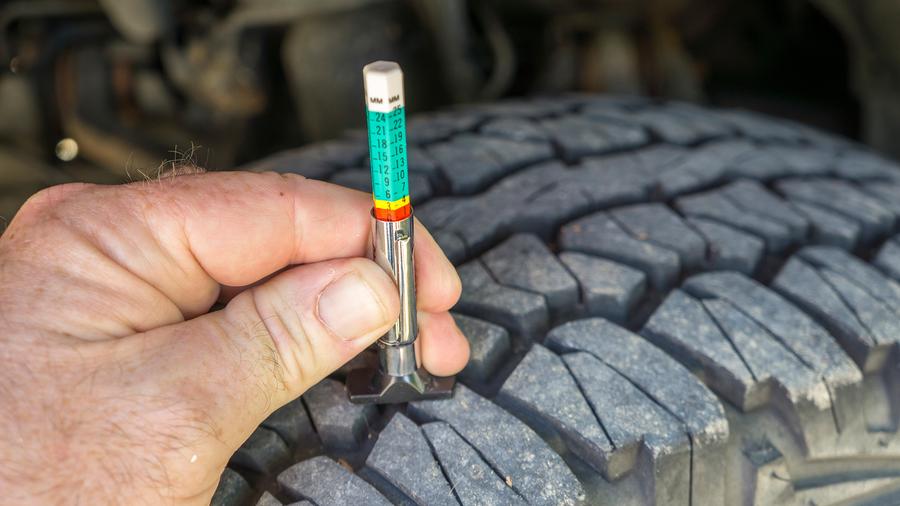 View gallery
If you want to give your car the best chance of passing the MOT test, follow our pre-MOT Instructions:

Check 1: Service history
Check your paperwork (invoices, your diary, dealer stamps in the service book in your car) to ensure you can provide correct answers to the following questions, if needed:

When was your car last serviced?

When did your car last visit a garage for an inspection or repair?
Check 2: Engine management lights
Do all your car's engine management lights come on when you start the engine, then go out after a few seconds?

Check 3: Glass, mirrors and lights
With the engine running, turn on your hazard lights, fog lights and headlights, then walk round the car and check that they are all working.

If there is no one available to walk round the car while you are inside, wait for evening light, then park the car near to a wall.

With the engine running, press the brake pedal, and you should be able to see the brake lights reflect on the wall.
You can repeat this process for the indicators; turn each indicator on separately and check that they work too.

Check the windscreen and rear view mirrors for any damage.

Check 4: Tyres
Ensure that:

All tyres are free from any bulges, lumps or tears, and sit neatly on the wheel rim.

All four wheels are the same size (a 'space saving' spare wheel is a failure)

Each tyre is the same size, type of structure and aspect ratio, as the tyre on the opposite side of the car (left to right). Each tyre has its size marked on the side wall
Check 5: Drivability and other checks
Is there any smoke, at any time? Are there any strange smells from the engine, exhaust or around the wheels, especially when hot?

Start your car and go for a drive with the radio off.
Are there are any loud roars or growling noises from the car when you start the engine, or at any time?

Are there any droning noises when cornering, or any loud clunking noises when braking or going over bumps?

Have you noticed that the car is using more oil or fuel (petrol or diesel) than it used to?

When waiting at a junction or at traffic lights, do the car's revs seems unusually high?
When braking, (especially from high speed):
Does the car start to move from one side of the road to another?

Can you feel any judder in the pedal, steering wheel or car?

Can you hear any noise (especially a metallic noise)?

Does the pedal feel spongy, or travel more than it used to?
Are there any other faults that you are aware of, or is there anything wrong with how the car drives, looks or sounds?
Don't Forget!
Set up a reminder. (Register your vehicle on Auto Trader for complimentary reminders)

Missing your MOT can lead to a fine of £1,000 and invalidate car insurance (potentially leading to penalty points)

Book In Advance
Book two to four weeks in advance to ensure your pick of time slots, collection and courtesy car. Book last minute and take what's available.

Book a test date up to a month before your current MOT expires. If you need repairs, it gives you time & options. You will not lose any time on your MOT in this manner as the certificate will renew from the expiry date.

Book Early In The Day
Book an early morning slot. But don't wait, garages run late and a 45 minute slot often means a 90 minute wait. For maximum convenience request collection and delivery from home or work.

If your MOT test is towards the end of the day, a late garage often means repairs running into the following day, inconveniencing you.

Shop Around On Repairs
If your MOT fails, and you receive a large repair quote, take the car home. By booking in advance (as above) you now have time to shop around and compare quotes.

MotorEasy compare quotes for you against their database.
Book Repairs In Advance
If you know what the repair is, request the garage obtains parts before dropping off the car - to prevent waiting on deliveries.
Book MOT with Servicing
Save up to 40% by booking at the same time. Many checks overlap, and these savings should be passed on to you.
Beware garages not offering a discount when booked simultaneously.
If you have already renewed your MOT, an "MOT Service" is available from MotorEasy. Designed to maximise servicing value (particularly following an MOT), it includes only the work your car needs, to keep it safe and reliable, at a value price.
To find out more on all of the above, read our article on
'How can I pick the right garage to carry out an MOT test'
.
Peace Of Mind
MOT results will surprise you – there's approx. 600 ways to fail and 40% of vehicles do. If you're concerned about failures you can check your car's
failure rate
on the MotorEasy website.
Book an MOT without the hassle for less than £40. MotorEasy's engineers manage the garage on your behalf, ensuring value and necessity on any findings. All garages are vetted and monitored to ensure their quality of work.