Advice
How to find the right car, at the right price
Understanding if a car is priced fairly is one of the biggest challenges when buying a used car. With hundreds of similar cars for sale, comparing them all can be time-consuming. That's why we've made some big changes to our adverts on Auto Trader, to help you find the right car for you.
What to look for on an advert
From new improved price flags and dealer reviews, to a brand-new mileage indicator, we provide more information about how each car compares to similar cars on the market saving you time, and hopefully, money.
Here we break down exactly what to look for on adverts, so you can make an informed decision about the next car you buy.
Vehicle history checks
Most of our adverts have at least a Basic Check which checks to see if the vehicle has been recorded as stolen, scrapped, imported, exported or written-off. Some dealers advertise cars with a full history check which looks for additional things like outstanding finance, plate changes, and mileage discrepancies.
Learn more about vehicle history checks
.
Manufacturer approved schemes
Most manufacturers have their own
Approved Used scheme
where vehicles have to pass a comprehensive check to be up to the manufacturer's standards. It varies between brands but in general, it usually includes a history check, mechanical check, warranty and roadside assistance.
Due to the vehicle passing these rigorous checks, these vehicles are usually priced slightly above market but are definitely worth considering as they could cost you less in the long run.
Specification
If you've ever bought a brand-new car for the first time, you'll know it's not a just simple case of choosing the make and model you want – there are many specifications to consider. This is where it gets down to the finer detail and helps you choose between a car that 'will do' vs. 'the perfect car' that meets all your needs and more.
In general, vehicles with a higher spec often cost more as they'll have higher performance spec, better quality interior and exterior, and the best in-market safety features.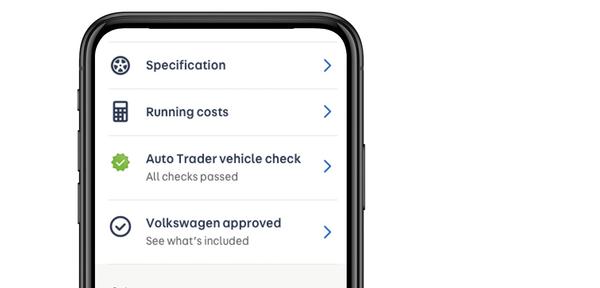 Extra features
Extra features are often what makes a vehicle stand out from the rest. These are the optional extras the very first owner selected when the vehicle was built which often makes it more unique in comparison to others. Think bespoke interiors, luxury heated seats, built-in sat-navs, parking assistance and more.
These vehicles are often rated a 'high price' but are worth considering if these factors are important to you. As with most things - if you want something special, it usually has the price tag to go with it.
Previous owners
Number of previous owners can often have a big impact on the price of a car. For example, you can expect a car that's had seven previous owners to cost a lot less than exactly the same car but with one previous owner. This information can often be found in the Overview and Description sections the advert.

Service history
Vehicles with full or part-service histories are in general worth more than a vehicle with no service history. This is because vehicles with a service history are often well looked after and therefore tend to last longer.
Price Indicator
Our Price Indicator is a colour-coded system designed to help you quickly and easily compare the price of a car to similar cars for sale on the market.
We value each car daily to make sure our Price Indicators are a true reflection of current market prices. We then give each car a price rating based on how the seller's asking price compares to our Auto Trader valuation.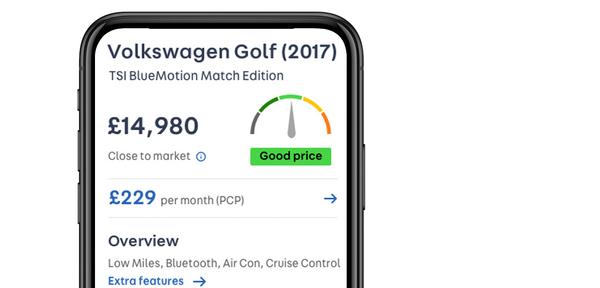 How is a price indicator calculated?
We take the seller's asking price and compare it to our Auto Trader valuation to determine if it's a great, good, fair, low or high price.
Our Auto Trader valuations are calculated using a complex algorithm that takes into account millions of data points including a car's make, model, age, mileage, specification and optional extras. We update our valuations daily, combining data from over half a million adverts on our site, over 3,500 dealer websites, plus the latest prices from major car auctions, ex-fleet and leasing cars. Voted Used Car Valuations Provider of the Year in this year's Car Dealer Power Awards, our valuations are one of the most trusted in the industry. There are factors which are not included in our valuations because everyone's car-buying needs are different. We highlight these elements in other areas of the advert because although they may not influence our valuations, they could be important to you. Factors that don't impact our valuations: • Vehicle location • Dealer reputation & service • Warranties • Service history • Number of owners • Vehicle condition
What are the different price ratings?
There are five price ratings ranging from Low to High. We suggest you pay particular attention to adverts with Low or High price labels as there is often more information to help you identify why this might be. Here's a run-down of what each label means and what to look out for on the advert.
Great These cars are priced slightly below market compared to similar cars for sale. Good These cars are priced similar to the market price so you can be confident you won't be overpaying. Fair These cars are priced slightly above market which means there may be other factors to consider e.g. warranties, full-service history, extra features etc which our valuations don't take into account. This may justify why the sellers asking price is slightly higher so check the advert for this info. Low These cars are priced much lower than the market price which often suggests the seller is looking to sell the car quickly or there is a defect to consider. Information about this should be included in the adverts description so check the details carefully. High These cars are priced above market, so we recommend checking the advert for special features of this offer. It may have special equipment, be in exceedingly good condition, come with additional warranties and services, or come from a very reputable dealer.
Should I avoid 'High Price' cars?
High priced cars are not ones to ignore, in fact they may be the very best pick of what's available in the market! You could pay less for a similar car, but it may not come with all the bells and whistles that you're looking for. It all comes down to personal preference and what you're willing to compromise on. Some people prefer to buy a car that's in an almost-new condition for example, whereas others may be willing to sacrifice that for a 3-year warranty providing ultimate peace of mind.
And finally…
As you can see, there's many factors to consider but ultimately, it's all down to what's important to you. Our job is to help you find the information you're looking for, so you can find the perfect car, faster.
Ready to get started?
Find my car