Advice
Approved used car scheme: benefits and deals
Top-quality, manufacturer-guaranteed approved used cars can take much of the anxiety out of buying a second-hand car, but are approved used cars worth the extra money? We find out more about the scheme.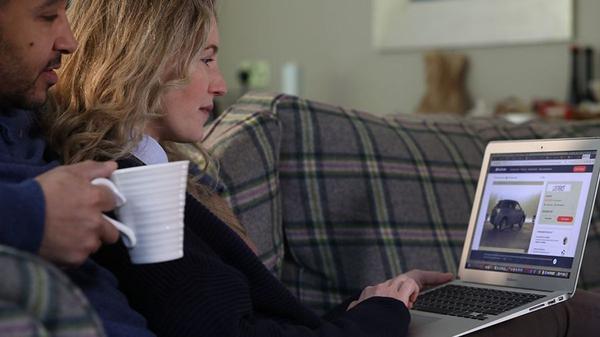 For those who don't want to pay the higher prices of a new car, but don't fancy a typical used car, approved used cars could offer a comfortable middle ground. In this article, we look at what approved used cars are, and how the various manufacturer schemes work.

What is an approved used car scheme?
Approved used cars refer to used cars that come with a manufacturer-backed guarantee for top-quality and safety.
Approved used cars are rigorously inspected (there are 100 inspection points on average) and usually come with guarantees, warranties, exchange policies for peace of mind. Approved used cars are cherry-picked by the manufacturers and run through safety and security checks related to the car's history (ensuring it's not stolen, written-off or has pending payments against it), plus mileage, road safety, service history and mechanical faults, to ensure that it meets the high standards set by the manufacturer. Different manufacturers have different names for their approved used schemes. We've put together a full list at the bottom of this page, including the benefits of each manufacturer's approved used scheme for easy comparison. Jump to:
Approved used car schemes offered by different manufacturers
Are approved used cars good cars?
As with anything, this depends on what you're looking for and the condition of the car. Always check the vehicle's history and any fine print to the contract before you buy. And, most importantly, make sure you like the car. Is it comfortable, does it suit your driving style? Are you going to enjoy being behind the wheel of it?
In most cases, approved used cars come with low mileage and only have one previous owner. These days, lots of approved used cars are ex-PCP cars. Under
PCP (Personal Contract Purchase)
, drivers pay monthly for their car – with the option of buying it outright or returning it at the end of the contract. PCP contracts tend to have a number of clauses that specify mileage limits, and penalties for returning the car in poor condition. After an inspection and valet, PCP cars that are returned could be listed as approved used cars. Having only had one previous owner, who likely looked after the car due to contract stipulations, these cars can be in pretty good condition. Approved used cars could also be trade-ins, ex-forecourt stock, or previously owned by the car dealer themselves.
Is it worth buying an approved used car?
Buying a used car can seem daunting, especially if you're a first-time buyer. There can be anxiety about any hidden problems with the car and fear of the car's whereabouts before it landed on the forecourt.
An approved used car scheme helps in eliminating the problems that come with a used car and provides the buyer with peace of mind through manufacturer-backed warranties, exchange policies and quality and safety certifications.
Are approved used cars more expensive than used cars?
Approved used cars do tend to cost slightly more than regular used cars, but this reflects the benefits of the approved used scheme. You're getting a lot of the benefits of buying a new car, but at a lower price.
If a car fails to match all of these criteria, it will not be sold as an approved used car, but it could still wind up on a dealer's forecourt. These cars should be just as reliable, they just won't have the warranty benefits of an approved used scheme. They should, however, be cheaper as a result.
Do different manufacturers have different approved used car schemes?
Different manufacturers use different names for these used and approved cars such as 'approved car scheme', 'approved used car programme' and so on.
Approved used cars are usually low mileage, and cost more than a used car but less than what a new car would cost. Such cars are usually sold by dealers representing the manufacturers, and each car company offers various different benefits of buying these cars.
Manufacturer approved used schemes
Alfa Romeo Selected For You
Alfa Romeo's 'Selected For You' approved and used car scheme is applicable on cars up to five years old and those that have covered less than 60,000 miles.
It comes with: • 12-month warranty covering all major car components • 12-month breakdown cover • 30 days exchange period with a copy of the exchange promise • Mileage and history check • Comprehensive car check with an assurance certificate
Audi Approved Used
Audi's 'Approved Used' car scheme consists of cars up to eight years old with a maximum mileage of 100,000.
The scheme guarantees: • 12-month warranty • 12-month breakdown cover • Written report of 149 mechanic, interior, exterior and road tests • History and mileage check with a car service history certificate by the Authorised Audi Centre • MOT cover of up to £750 • 30 days or 1,000 miles exchange period in case of any faults • Additional benefits: key insurance cover, complimentary five days' insurance
BMW Approved Used Cars
BMW 'Approved Used Cars' scheme is valid on all cars, with no age or mileage restrictions.
The scheme guarantees: • 12-month unlimited mileage, extendable warranty • 12-month breakdown cover in UK, Ireland and Europe • 12-month MOT cover • Full vehicle checks and preparation along with road test • Independent, certified history and mileage check
Citroen Select
Citroen's approved used car scheme called 'Select' offers cars that are less than 10 years old and have covered less than 100,000 miles.
It also offers: • 12-month warranty (extension available) • 12-month breakdown cover in UK, Ireland and Europe for car's up to five years/50,000 miles • MOT cover up to £750 (extends to failed items such as wiper blades and light bulbs) on cars more than two years old • 112-point car check • 30 days or 1,000 miles exchange period • Full vehicle checks and preparation along with road test • History and mileage check
DS Certified
DS Automobile's 'Certified' used car scheme comes with the following benefits:
• 24 months warranty for cars up to four years old, and 12 months warranty for cars between four and seven years old • Up to 24 months breakdown cover • History and mileage check • 120-point car check • 30 days or 1,000 miles exchange policy • MOT cover • Additional benefits: DS only you programme tailored benefits
Fiat Found Approved and Used
Fiat's 'Found Approved and Used' car scheme covers:
• 12-month warranty • 12-month breakdown warranty • History and mileage check and assurance certificate • 30 days exchange period
Ford Direct
Ford's approved used car scheme called 'Ford Direct' offers:
•24-month unlimited mileage warranty • 24-month breakdown cover pan-Europe • Full service history • Mileage and history check • Exchange period of 30 days or 1,000 miles (whichever is sooner) for cars • Rigorous car checks • Three days driveaway insurance
Honda Approved Used
Honda's 'Approved Used' car programme includes cars that are up to eight years old.
It provides: • 12-month extendable warranty • 12-month roadside assistance (UK and Europe) • More than 100-point car check and road test • History and mileage check • 30 days or 1,000 miles exchange policy
Hyundai Promise
'Hyundai Promise' offers used and approved cars, along with:
• 18-month warranty • 12-month roadside assistance • Multi-point car check • Independent history and mileage check • Free driveaway insurance • 30 days or 1,000 miles exchange policy • Additional benefits: £250 excess cover voucher
Jaguar Approved Used
Jaguar's 'Approved Used' car scheme covers cars that are no older than 2012.
The scheme provides: • 12-month warranty • Eight years and 100,000 miles battery warranty for all-electric and plug-in hybrid cars • 12-month breakdown cover (UK and Europe) • MOT cover up to £750 (excess payable £50) • 30 days or 1,000 miles (whichever is sooner) exchange period • Independent mileage and history car check • Road test • Seven days insurance • 165-point car check and a multi-point inspection certificate
Jeep Selected For You
Jeep's 'Selected For You' approved used car programme offers:
•12-month warranty •12-month breakdown cover •30 days exchange period •Pre-sale car check •Independent history and mileage check and an assurance certificate
Kia Approved Used
All Kia 'Approved Used' cars are maximum 20 months old and have been used for less than 20,000 miles.
Kia offers: • Seven-year warranty • 12-month breakdown cover by RAC • Full service history check • Free driveway insurance plus £250 voucher for any motor claim in the first year • History check by Experian • Multi-point car check • 12-month MOT cover of up to £1,000 • Additional benefits: 24-hour accident aftercare service
Land Rover Approved Used
Land Rover's 'Approved Used' car scheme includes cars manufactured not before 2012.
It offers: • 12-month warranty • 12-month breakdown cover (UK and Europe) • Up to eight years and 100,000 miles battery warranty for all-electric and plug-in hybrid models • Independent history and mileage check • Seven days insurance policy • 165-point car check with multi-point inspection certificate • MOT cover up to the value of £750 (£50 excess payable) • 30 days or 1,000 miles exchange period • Additional benefits: free half-day Land Rover Experience
Lexus SELECT
Lexus SELECT programme offers pre-owned cars that are less than eight years old and have covered less than 100,000 miles.
The cars come with: • 12-month warranty excluding batteries, interior trim and corroded exhausts • 12-month breakdown cover, extendable to a nominated partner living at the same address • History and mileage check • 150-point car check • 30 days or 1000 miles (whichever is sooner) exchange period • Free annual hybrid health check • Additional benefits: one year or 10,000 miles (whichever is sooner) hybrid battery warranty extension for free with each hybrid health check, until your vehicle is 15 years old
Mazda Approved Used
Mazda 'Approved Used' cars comes with:
• 12-month unlimited mileage warranty • 12-month breakdown cover (UK and Europe) • Independent history and mileage check • Multi-point car check • 30 days exchange policy (must have covered less than 1,000 miles) • MOT cover up to £750 • Additional benefits: Accident aftercare and £250 of your excess return in case of a collision
Mercedes Approved Used
Mercedes' Approved Used cars come with:
• 12-month unlimited mileage warranty • 12-month breakdown cover in the UK • History and mileage car check • Multi-point car check • 12-month MOT cover for parts that caused the car to fail within 30 days, up to purchase price of the car (maximum £750) for cars more than two years old • Three months or 3,000 miles (whichever is sooner) service cover • Seven days motor insurance • Additional benefits: Owners' exclusive loyalty programme, key insurance
MINI Approved
'MINI Approved' cars come with:
• 12-month warranty • 12-month roadside assistance (UK and Europe) • 12-month MOT cover (minimum 6 months in Northern Ireland) • Independent history and mileage check • Full service history
Mitsubishi Approved Used
Mitsubishi's 'Approved Used' programme come with various benefits:
• 12-month unlimited mileage warranty • Roadside assistance (UK and Europe) • History and mileage check • Multi-point car check • Free driveaway insurance • MOT cover up to £750 • 30 days exchange policy • Additional benefits: free annual health check
Nissan Intelligent Choice
Nissan's approved used car scheme called 'Intelligent Choice' offers cars that are under 7 years old and have covered less than 75,000 miles.
It also provides: • 12-month extendable warranty • Roadside assistance • Battery replacement if capacity falls below 9 (out of 12), within the battery warranty period • History check • 100-point car check • MOT cover if the car is two years old or more • 30 days or 1,000 miles (whichever is sooner) exchange policy
Peugeot Approved Used
Peugeot offers approved and used cars, along with the following benefits:
• 12-month warranty • Roadside assistance (UK and Europe) • History and mileage check • 112-point car check • MOT cover up to £750 • 30 days or 1,000 miles (whichever is sooner) exchange policy
Porsche Approved
Under the 'Porsche Approved' car scheme, Porsche offers cars no more than 15 years old along with the following:
• 24-month unlimited mileage warranty • 12 or 24-month breakdown cover (UK and Europe) • 12 months MOT cover for cars over three years old • 111-point check • Mileage check • Additional benefits: N-rated tyres with a minimum tread depth of 3 mm
Renault Approved Used
Renault's Approved Used car scheme offers the following benefits:
• 12-month warranty • 12-month breakdown cover • Car and history check • Five days driveaway insurance • 30 days exchange policy • Additional benefits: accident support line
SEAT Approved
Under the 'SEAT Approved' car scheme, cars that are 10 years old or less are offered along with the following benefits:
• 12-month warranty • 12-month roadside assistance by AA • 12-months MOT cover up to £750 (£10 excess) • Multi-point car check • Full service check • Independent history and mileage check • Five days driveaway insurance • 30 days or 1,000 miles exchange policy
Skoda Approved Used
ŠKODA Approved Used Cars offers the following benefits:
• 12-month warranty • 12-month breakdown cover (UK and Europe) • 12-month MOT cover up to £750 (£10 excess payable) • Over 100-point car check • Independent history and mileage check • 5 days insurance • 30 days or 1000 miles (whichever is sooner) exchange period
Smart Approved Used
Smart offers used and approved cars along with the following benefits:
• 12-month unlimited mileage warranty (60 days cover in Europe and Republic of Ireland) • 12-month breakdown cover in the UK • MOT cover for cars more than 2 years old • Multi-point car check
Subaru Proven
Subaru's 'Proven' car programme provides nearly new, ex-demonstrators and used cars that are seven years old or less and have done less than 80,000 miles.
The benefits include: • Minimum 12-month warranty • 12-month home and roadside assistance • Independent history and mileage check • Pre-sale car checks and road test • 30 days or 1,000 miles exchange policy
Suzuki Approved Used
The Suzuki Approved Used Car Promise provides:
• Warranty • Breakdown cover in the UK and Europe • MOT cover • Multi-point car check • History and mileage check • Additional benefits: valet service
Tesla Used Inventory
Tesla provides used approved cars under its 'Used Inventory'. The benefits include:
• Remainder of four years or 50,000 miles (whichever is sooner) of the new car's warranty or 12-month or 10,000 miles (whichever is sooner) if the new car's warranty has expired • Remainder of original Battery and Drive Unit warranty • Roadside assistance while under warranty period • Full history and service records check
Toyota PLUS Approved Used
'Toyota PLUS' approved used car scheme offers cars that are less than years two old and have covered no more than 24,000 miles.
• Minimum 12-month unlimited mileage warranty • 12-month breakdown cover (UK and Europe) • Technical car checks and road test • Three-day insurance • MOT cover for the duration of the warranty • 30 days or 500 miles exchange policy • History and mileage check • Additional benefits: MyToyota rewards programme
Vauxhall Network Q
Vauxhall was the first company to start its approved used car scheme in the UK under the name of 'Network Q', and it has been running it for over 30 years now.
Under this scheme, Vauxhall offers: • 12-month warranty plus the balance of the manufacturer warranty if the car's less than 2 years old which lasts until the vehicle is three years old or 60,000 miles (whichever is sooner) • 12-month breakdown cover • History and mileage check • Multi-point car check • Three days insurance • 30 days exchange period • Additional benefits: accident management and access to service club membership discounts
Volkswagen Approved Used
Volkswagen offers used and approved cars that have done less than 100,000 miles under its 'Approved Used' car scheme. It proved the following benefits:
• 24-month warranty (maximum 60 days in each 12 month) • 24-month breakdown cover (UK and Europe) • 24-month MOT cover where applicable • 142-point car check • Service history check • Independent history and mileage check • 30 days or 1000 miles exchange policy • Five days insurance
Volvo Selekt
Volvo offers used and approved cars through its 'Volvo Selekt' car scheme, along with:
• 12-month unlimited mileage warranty • 12-month roadside assistance • MOT cover up to £750 (£10 excess) • 150-point car check • 30 days or 1,500 miles exchange policy