Advice
Complete guide to MOT tests
MOT tests explained. What they are, how much they cost, how to pass an MOT test and what to do if you fail.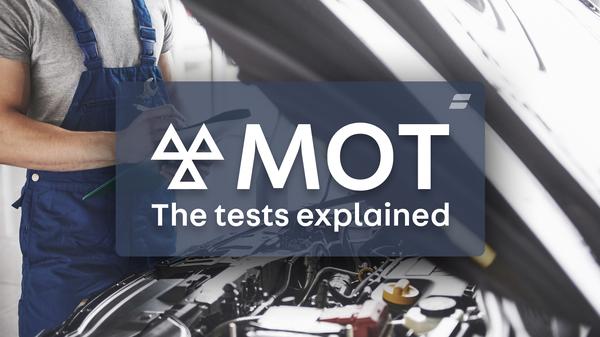 Words by: Andrew Woodhouse
Published on 17 September 2019 | 0 min read
What is an MOT test?
An MOT test (Ministry of Transport test) is an annual test of vehicle safety, roadworthiness and emissions. MOT tests are a legal requirement for the majority of cars aged three years and over.
These are the most important facts you should know: • The test's purpose is to check a car's safety and roadworthiness, in particular its brakes and emissions. • It's necessary on a vehicle's third birthday, then annually. • It includes an extensive list of internal and external checks. • It is a visual check only: examiners are not allowed to change or remove anything on your car, which is why you still need to keep on top of servicing. • There are over 600 ways to fail. • The government caps the cost of the test at £54.85 (excluding VAT).
Who performs the MOT?
The test is controlled by the DVSA (Driver and Vehicle Standards Agency), and MOTs must be carried out by a qualified and approved 'Nominated Tester' (NT).
Back to top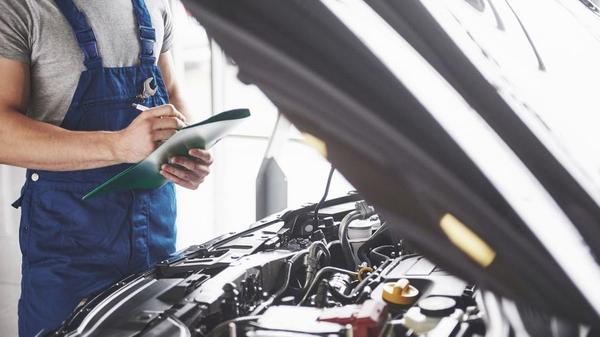 Where can you book your car in for an MOT?
You have a number of options when it comes to booking an MOT test. These include:
• Main dealer/franchised: These are associated with a car manufacturer and if you have complicated repairs or problems, they're the best place to go. You might also get a courtesy car. Labour rates and manufacturer-based services are often the most expensive, but your repair bill won't always be the biggest. • Fast fit: Branded chains such as Halfords, Kwik Fit or National have a reputation for being the best choice for quick repairs like exhausts or batteries. Most can also service and repair your car. They usually work out cheaper than a main dealer when it comes to repair work, but still on the more expensive side. • Independent: Some independent garages specialise in particular car brands, but even if they don't, they usually offer the lowest labour rates. However, while some are brilliant, some are not very good at all, and they can still be expensive. Some places just offer MOTs and no repairs.
Why does my car need an MOT?
MOT tests ensure your car is roadworthy.
If your car needs a valid MOT and doesn't have one, you face a financial penalty. You'll also be unable to renew your road tax until it's complete and will almost certainly invalidate your car insurance, which risks a further six to eight penalty points and invalidates any claims. Remember, it's not simply a case of meeting minimum standard in the test. Your car needs to be roadworthy, and it's in your best interests to get issues fixed where possible.
Back to top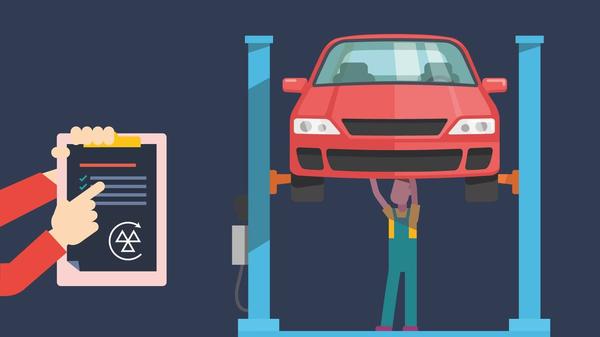 When do you need an MOT?
Standard cars require an MOT once they hit three years old, and every 12 months after that. You'll need to renew your MOT before it expires – and the earliest you can do that is a month before the expiry date.

How do you know when your car needs an MOT?
If you don't have the MOT certificate, you can check a vehicle's MOT history on the
UK Gov website
.
To do this, you'll need the vehicle's number plate. If you want to know the test location, you'll also need the 11-digit number from the car's log book.
Exceptions
Exceptions include historic vehicles over 40-years-old, counting from the date when they were first registered. These won't need an MOT provided they haven't been substantially changed in the past 30 years.
When you tax your vehicle, you'll have to declare that it meets the conditions for not having an MOT and – obviously – ensure that it remains in a roadworthy condition.
Back to top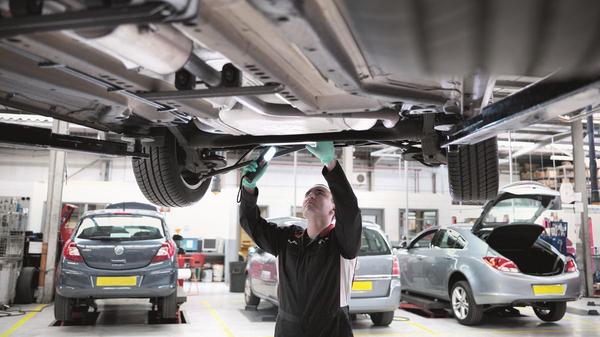 What does an MOT test include?
A standard MOT checks brakes, lights, the fuel system, mirrors, electrical equipment and the exhaust system, amongst many other things.
As of May 2018, MOTs also look at daytime running lights, front fog lights and visible smoke from cars fitted with a diesel particulate filter (DPF). An MOT doesn't cover the engine, clutch or gearbox.
How much should I pay for an MOT test?
The government has currently set the maximum price for MOT tests at £54.85 excluding VAT. If you drive into a garage off the street, they will usually charge this.

MOT deals may come with hidden costs
If you look around, you'll see lots of independent garages offering deals such as £25 MOT tests, with some even including collection and delivery.
On first impressions, this deal appears too good to pass up: less money to fork out, and convenient for you. However, you do need to be a bit cautious. If you're paying considerably less for an MOT, the garage might give you an inflated repair quote for anything that needs doing. It's possible a garage might exaggerate problems, or prematurely recommend replacement of parts, rather than repairing it.
Back to top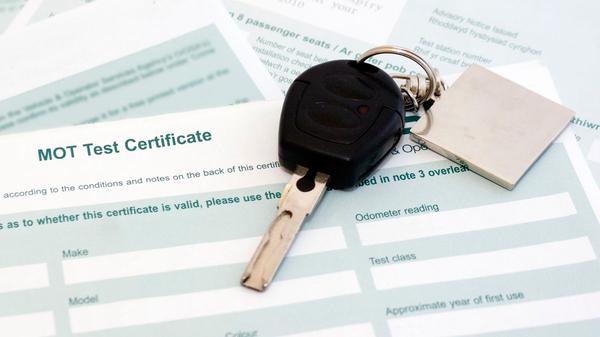 How can I prepare my car for an MOT?
Taking the time to get your car ready for its MOT test can save you money in the long run.
If you want to give your car the best chance of passing the MOT test, follow our pre-MOT instructions.
Check 1: Service history
Check your paperwork (invoices, your diary, dealer stamps in the service book in your car) to ensure you can provide correct answers to the following questions: • When was your car last serviced? • When did your car last visit a garage for an inspection or repair?
Check 2: Engine management lights
Do all your car's engine management lights come on when you start the engine, then go out after a few seconds?
Check 3: Glass, mirrors and lights
With the engine running, turn on your hazard lights, fog lights and headlights, then walk round the car and check they are all working. If there is no-one available to walk round the car while you are inside, wait for evening light, then park the car near to a wall. With the engine running, press the brake pedal, and you should be able to see the brake lights reflect on the wall. You can repeat this process for the indicators; turn each indicator on separately, and check they work too. Check the windscreen and rear-view mirrors for any damage.
Check 4: Tyres
Ensure that: • All tyres are free from any bulges, lumps or tears, and sit neatly on the wheel rim. • All four wheels are the same size (a 'space saving' spare wheel is a failure). • Each tyre is the same size, type of structure and aspect ratio, as the tyre on the opposite side of the car (left to right). Each tyre has its size marked on the side wall.
Check 5: Drivability and other checks
Is there any smoke at any time? Are there any strange smells from the engine, exhaust or around the wheels, especially when hot? Start your car and go for a drive with the radio off. • Are there are any loud roars or growling noises from the car when you start the engine, or at any time? • Are there any droning noises when cornering, or any loud clunking noises when braking or going over bumps? • Have you noticed the car is using more oil or fuel (petrol or diesel) than it used to? • When waiting at a junction or at traffic lights, do the car's revs seem unusually high? • When braking, (especially from high speed): • Does the car start to move from one side of the road to another? • Can you feel any judder in the pedal, steering wheel or car? • Can you hear any noise (especially a metallic noise)? • Does the pedal feel spongy, or travel more than it used to? Are there any other faults you are already aware of on your car, or is there anything wrong with how the car drives, looks or sounds?
Back to top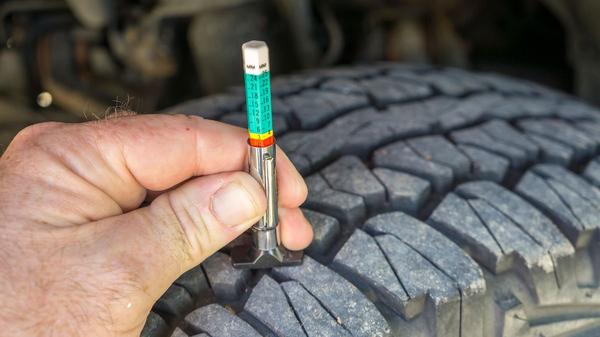 Book in advance
Book your MOT two to four weeks in advance if you want a pick of time slots, collection and courtesy car. If you book last minute, you'll have to take what's available.
You can book an MOT test date up to a month before your current MOT expires. If you need repairs, it gives you time and options. You will not lose any time on your MOT either, as the certificate will renew from the expiry date.
Book early in the day
Book an early morning slot. But don't wait, garages run late and a 45-minute slot often means a 90 minute wait. For maximum convenience, request collection and delivery from home or work.
If your MOT test is towards the end of the day, a late garage often means repairs running into the following day, inconveniencing you.
Shop around for repairs
If your car fails its MOT, and you receive a large repair quote, take the car home. By booking in advance (as above), you'll have time to shop around and compare quotes.

Book repairs in advance
If you know what will need to be repaired, ask if the garage can get hold of the part before dropping off your car, which will prevent you having to wait for it to be delivered.

Book MOT with servicing
Save up to 40% by booking both your MOT and service at the same time. Many checks overlap, and these savings should be passed on to you. Be wary of garages not offering a discount if you book your MOT and service simultaneously.

MOT: What the results mean
Once the test is completed, you will receive either a Pass or Fail, with a certificate.
Just over 60% of vehicles pass annually. When this happens, the driver is issued with a VT20 MOT certificate. In the event of a Fail, the driver receives a VT30 certificate. In May 2018, the way MOT tests are carried out changed. The major change was that defects found are now given one of three categories: Dangerous, Major and Minor. • Dangerous means – as the name suggests – a very serious problem to safety or the environment. It will result in an instant MOT fail and indicates that the car should not be driven until the problem has been fixed. • Major is also a fail and means the defect may affect safety or the environment and should be repaired immediately. • Minor means the car will still pass the MOT, as it doesn't have a significant impact on safety or the environment but indicates the defect should be repaired as soon as possible. • Advisory means an issue that could become more serious, and needs keeping an eye on. • Pass means everything is fine. You'll have to act on the results where necessary, to avoid driving an unroadworthy vehicle or one with a major defect. To do so is a criminal offence and can result in a fine of up to £2,500, a driving ban and three penalty points.
Back to top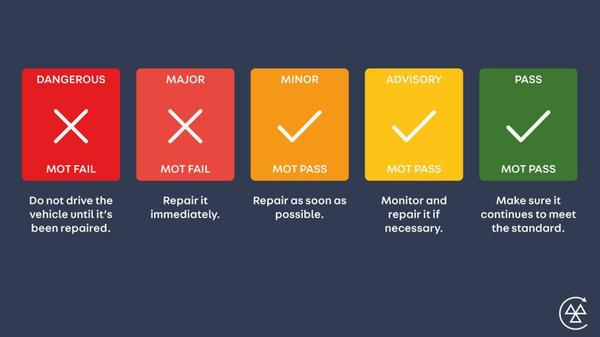 What can I do if my car fails its MOT test?
If your car fails its MOT, the first instruction is very simple: do not panic. Around 40% of vehicles fail, and there are more than 600 ways to do so.
Also, remember you still have an MOT: even though it has failed, your car has a valid MOT certificate until the current one expires.
If you don't think your car should have failed…
Failures can be disputed by completing a VT17 form (which is
available online
) within 14 working days of the test. The test can be rescheduled within five days, but the test fee must be repaid (although this may be refunded with an upheld appeal). Don't immediately pay out for the work to be done. Query the garage work, and ask for proof of the issue, to ensure you receive good value.
Get an alternative quote
If you receive a large repair quote, take the car home before you get the work done. If you have booked the repair in advance, you'll have time to shop around and compare quotes.
Arrange another test
These minor repairs can be retested at the same test centre free within 24 hours: 1. Bonnet 2. Horn 3. Sharp edges/projections 4. Boot lid 5. Lamps 6. Steering wheel 7. Brake pedal anti-slip 8. Loading door 9. Tailboard 10. Indicators 11. Mirrors 12. Tailgate 13. Doors 14. Rear reflectors 15. VIN 16. Drop sides 17. Registration plates 18. Windscreen and glass 19. Fuel filler cap 20. Seat belts 21. Windscreen wipers and washers 22. Hazard warning lights 23. Seats 24. Wheels 25. Tyres Within ten working days, you are entitled to: • A free partial re-test at the same test station, if the car was left there for repair. • A retest at half the fee, if the car was removed from the premises. However, after ten days, you have to pay the full MOT test fee when your car is retested.
Advisories
Failures are often accompanied by a VT32 form containing comments, known as advisories. These relate to work that will be required soon but is not immediately necessary.
What happens if you have missed your MOT test?
It is legal to drive to and from a pre-booked test, but you should carry proof of your appointment in case you are stopped by the police.

What can you do if you have lost your MOT Certificate?
Duplicate forms can be obtained from any test centre, but there is usually a fee (about £10). However, you are not required to bring anything with you to an MOT test.
Back to top