Guide
How Does Euro 6 Effect You?
If you are buying a van, there are so many different things that you need to consider. Not only do you need to choose a van that is the right size and make sure it is efficient but you also need to consider the different rules and regulations that are in place for van drivers as well. Here we discuss Euro 6 and what it means for van buyers.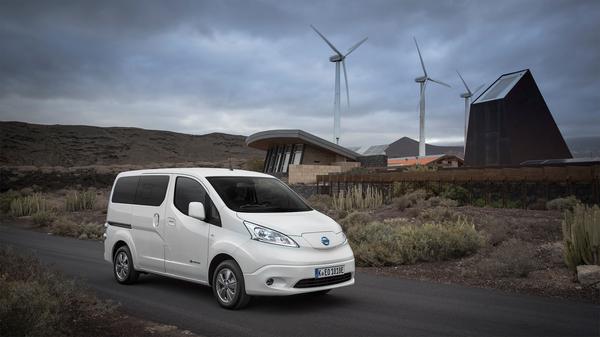 Words by: Auto Trader
Published on 15 November 2019 | 0 min read
What is the Euro 6?
Euro 6 relates to the latest standards that have been put in place by the European Commission to regulate vehicle engines and the level of pollutants they release from their tail pipes. The purpose of the standard is to lower the number of harmful emissions that soot from diesel engines, including carbon monoxide, nitrogen oxide (NOx) and particulate matter. All light commercial vehicles that have been made after September 1st 2016 need to be compliant with these standards.
What is the science behind this?
In order to lower the NOx created by diesel engines, extra technology has been created to make sure that vans are able to meet the Euro 6 standard. There have been three different methods that have been created in order to make certain that these new diesel engines adhere to Euro 6.
This includes Selective Catalytic Reduction (SCR), Diesel Particulate Filter (DPF), and Exhaust Gas Recirculation (ERG). Most manufacturers have decided to use SCR. this involves using a solution named AdBlue, which helps with converting nitrogen oxide into water and nitrogen.
Why does Euro 6 matter?
Aside from the detrimental environmental impact of having non Euro 6 compliant vans in your fleet, having lower Euro certification vehicles could cost your business £'s.
Our capital, London introduced an Ultra Low Emission Zone (ULEZ) in April 2019. All vehicles which don't meet the exhaust emission standards are charged daily (on top of the Congestion Charge), if they travel into this zone in Central London. This charge operates 24/7 all year round. If you travel into London's ULEZ with a van which isn't Euro 6 compliant, you will be charged £12.50 per day. If your business operates into this zone and you do not have a Euro 6 compliant van, this clocks up to £3,250 per annum (based on being charged 5 days a week). Lots of councils in the UK are looking into how to tackle emissions and may roll out similar schemes in the future.
How does Euro 6 impact you when purchasing a van?
You will need to know the impact that Euro 6 and the subsequent technologies that have been developed are going to have on you.
The vast majority of manufacturers have gone down the route of SCR to fall in line with Euro 6 regulations. This means, if you want to be Euro 6 compliant your vehicle is going to require an additional tank so that the AdBlue solution can be stored in order for it to successfully break down the NOx emissions into less harmful nitrogen and water vapour. The tank can take anything from 30kg to 80kg of a van's payload, as it is around 10-20 litres in volume. You are also going to be responsible for making sure that levels of AdBlue are topped up. You will need to cover the expenses of this too. Prices do vary. Nevertheless, you should expect to budget anywhere from £8 to £20 per litre. This solution can be purchased from certain dealerships, service stations, and certain retail outlets.
Conclusion
So there you have it: everything you need to know about the Euro 6. We hope that the information provided in this blog post will assist you when the time comes to purchase your next van.