News
Volvo reveals new S90 executive saloon
Following on from the highly acclaimed XC90 SUV, the S90 will use much of the same tech and kit to rival the BMW 5 Series and Mercedes E-Class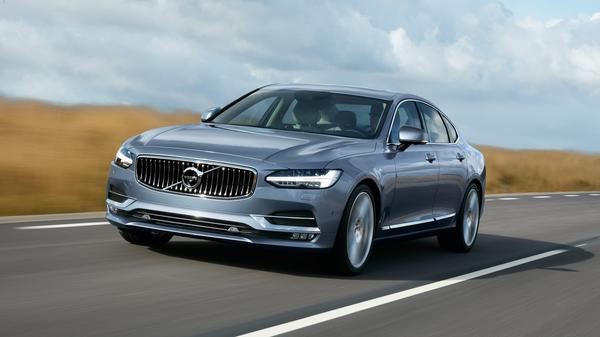 New S90 will rival the Mercedes E-Class and BMW 5 Series
To be unveiled at the Detroit Show in January
On sale in first quarter of 2016
These are the first photos of the new Volvo S90, the company's flagship saloon that will try to tempt buyers away from executive cars like the BMW 5 Series and Mercedes E-Class.
Precise details about the car are still rather thin on the ground, but the S90 shares many of its parts and specification with the XC90 SUV, which was launched this year to great acclaim. As a result, it will come with the T8 plug-in petrol/electric hybrid drivetrain, as well as featuring the semi-autonomous Pilot Assist system, which can guide the car between lane markings on the motorway at speeds of up to 80mph. Among the other engines available will be the super- and turbocharged T6 petrol unit, as well as two versions of the 2.0-litre turbodiesel engine, the D4 and D5. A choice of six-speed manual and eight-speed automatic transmissions will be offered, as will the option of four-wheel drive. Inside, Volvo claims that its new saloon will have one of the most luxurious cabins in the class, as well as the very latest in connectivity. From the pictures, it's clear that this includes the large touch-screen system infotainment system that has been so popular in the XC90.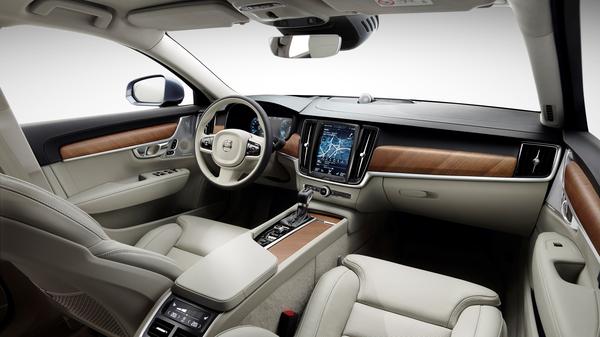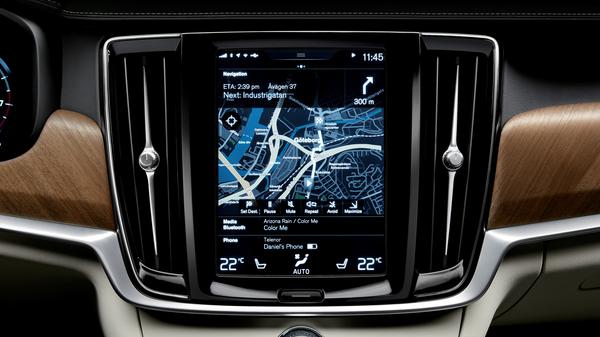 Last, but not least, the S90 will also come with some very impressive safety equipment, including the City Safety system, which is familiar from other Volvo models. This can brake the car automatically if it senses an imminent impact, and – for the first time – the system has the ability to detect large animals, as well as other cars, pedestrians and cyclists.
Also seen for the first time on the S90 is the Run-off road Mitigation system. This works similarly to the City Safety system, but will apply the brakes and turn the steering if it senses an imminent situation in which the car will run off the road. The car is expected to go on sale in the UK in the first quarter of 2016, although the first deliveries will only take place a few months after that. Prices are yet to be announced, but we expect they will start in the low £30,000s.