News
Video: Polestar 2 vs Tesla Model 3
Rory Reid pits the Polestar 2 against the Tesla Model 3 in our latest drag race - how do the two compare for speed, stats and tech?
As the market leading electric car,
Tesla Model 3
attracts its fair share of competition.
In our latest head-to-head, Rory Reid pits the Model 3 against another five-door electric family hatchback: the
Polestar 2
. Both the Tesla Model 3 and the Polestar 2 offer similar technology and performance for a similar price, but how do they compete on speed? We race the fastest version of the Tesla Model 3 and the Polestar 2 to find out.
Tesla V Polestar Round Two: Reverse Drag Race
We decided to pit the fastest version of Tesla Model 3 against the fastest version of the Polestar 2, the performance model, in a classic head-to-head drag race to see which is fastest.
A foregone conclusion? Maybe not so much because, unlike petrol cars, electric cars can go as fast in reverse as they can going forwards — meaning there are two prizes to be won this time round. Hit play to find out which of these electric titans won in our traditional and reverse drag races.
Polestar 2 key stats
Polestar 2 uses two electric models for 300 kilowatts (equivalent to 400 horsepower) and a top speed of 130 miles per hour. It should also get 0-62 in around 4.7 seconds.
If you opt for the Polestar 2's performance pack, you'll get 20-inch wheels and adjustable öhlins dampers with dual flow technology, which can be used to manually change the way the suspension feels.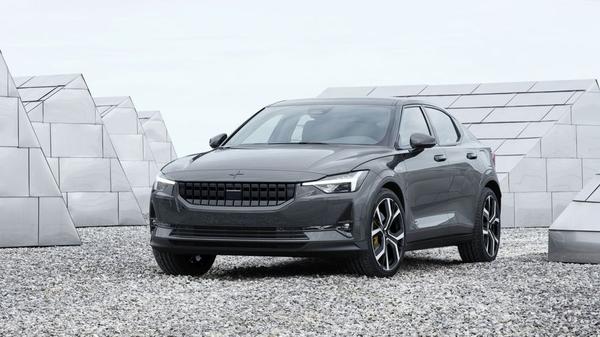 Tesla Model 3 key stats
The Tesla Model 3 Performance model can get 0-62 in an eye-watering 3.6 seconds, though even the lower-spec Standard Plus model (which has one electric motor and rear-wheel drive) gets 0-62 in 5.3 seconds.
As for the other stats, Tesla claim a top speed of 155mph and 360 kilowatts (about 482 horsepower).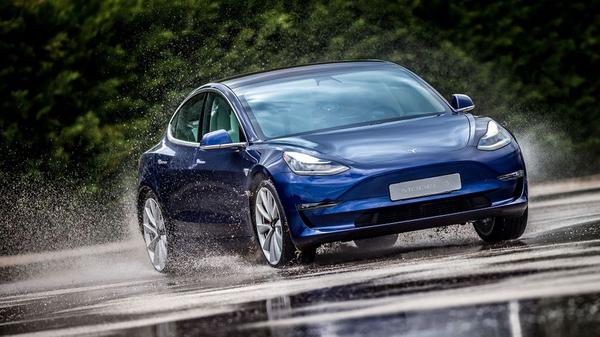 Driving style
Speed is key in a drag race, but how do these electric cars handle?
Well, the Polestar 2 stands out with wonderful grip – a pleasant surprise given electric cars tend to use low rolling resistance tyres. There's a bit of understeer, but it hangs on in there. There's a sense you can trust this car going around corners, which is understandable given that Polestar are the performance arm of Volvo. Polestar 2 is surefooted and fun to drive, even though it's quite a heavy car (almost 2.2 tonnes). See how the
Polestar 2 and Tesla Model 3 compete in a braking test
. So, let's look at our Tesla Model 3. The Performance model featured in the video comes with 'Track Mode', which allows it to shuffle torque around front to back and, essentially, turn it into a rear-wheel drive. The handling is top notch, and Rory goes into what exactly the Tesla Model 3 has over the Polestar 2's driving experience in the video.
Practicality
If you're in the market for a new car, you're thinking electric, and you're not realistically going to be doing drag races every week, then there's other factors to consider.
For a family hatchback, chief among them in practicality and the Polestar 2 has some standout practical touches. Among them is a powered tailgate that opens without lifting a finger (ideal if your hands are full). The Tesla Model 3, on the other hand, still requires manual input from you. The Polestar also had more storage space overall, once you include the underfloor storage and the 25 litres of extra storage in the front trunk. As it's a hatchback, the Polestar 2's space is more useful and benefits from a wider opening than the Model 3.
Interiors and technology
Polestar 2 offers a multi-layered dashboard design and has a traditional driver instrument design that isn't available in the Tesla. Polestar 2 also boasts some strong eco-credentials inside, as the seats and carpets are made from vegan and recycled materials.
If you opt for the pilot package, this includes adaptive cruise control, lane keep assist traffic line recognition and autonomous emergency braking. In theory, you can turn these on, and the car will drive itself around corners. Maybe trial this before you rely on it though. Tesla's autopilot self-driving feature is arguably more reliable than Polestar's and inspires a bit more confidence when you're behind the wheel but not actually touching it. Tech-wise, the Tesla is basically a gadget on wheels. Even on the entry-level mode, you get a 15-inch screen, on-board Wi-Fi, sat nav, split folding rear seats and a reversing camera. There's also a solid suite of entertainment features including YouTube, Netflix and karaoke. The Tesla Model 3 feels luxurious inside, from the bigger sunroof to the materials used in the premium bundle.