News
Coming soon: Vauxhall Insignia Grand Sport
A month ahead of its world debut at the Geneva Motor Show, the estate version of Vauxhall's new Insignia has been unveiled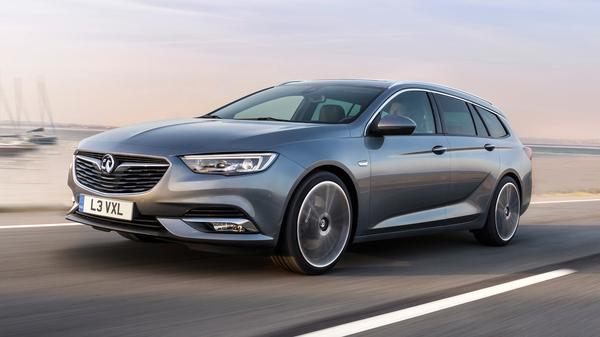 New Insignia Tourer has 100 more litres luggage capacity than outgoing model
40/20/40 split folding rear seats available as an option
Expected to go on sale in the summer
These are the first pictures of the new Vauxhall Insignia Sports Tourer. The estate version of
the recently announced Insignia Grand Sport
, the new model will be unveiled at next month's Geneva Show.
Longer than the outgoing model, the new Insignia Sports Tourer is said to have more space inside – the total boot capacity has grown by more than 100 litres to 1640, for example – as well as all the latest safety, connectivity and driver assistance features that Vauxhall has to offer. From the outside, the links to the new Insignia Grand Sport (also due to be unveiled in Geneva) are clear to see, while the silver roof rails and slightly protruding rear lights stand out on what is, overall, a much sleeker profile than that of the current car. The new Sports Tourer also stands out from the current car thanks to its better practicality, with passengers front and rear enjoying more head- and legroom. Plus, not only is the boot of the new car bigger, Vauxhall also says that it is easier to load and better able to take wide loads. What's more, the rear seats (which can be split 40/20/40 as an option) can be folded down with the touch of a button in the boot; and, on models fitted with Keyless Entry, the tailgate can be opened or closed by waving a foot under the rear bumper.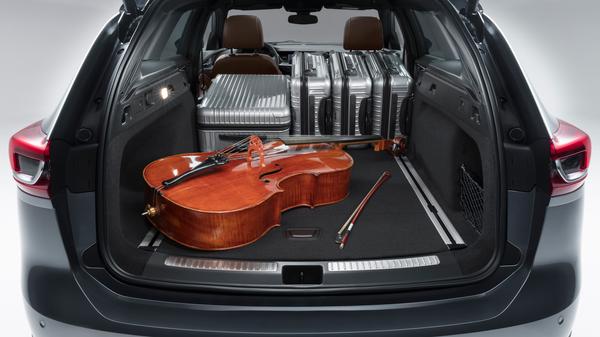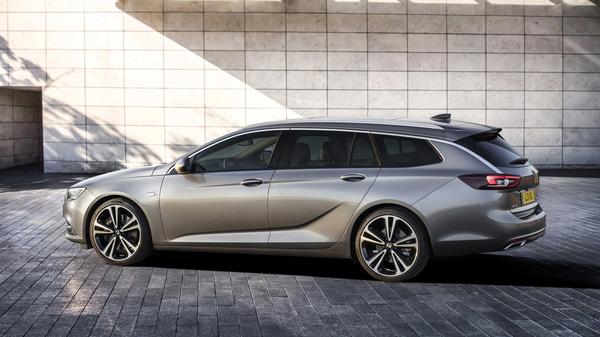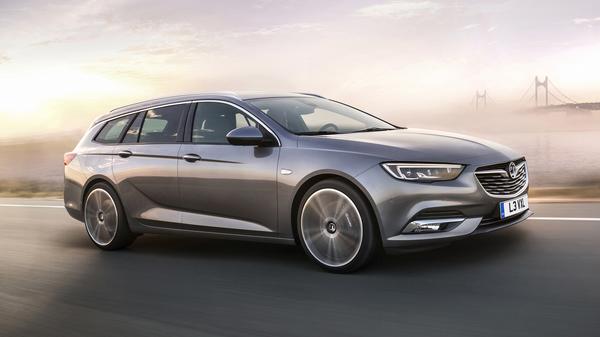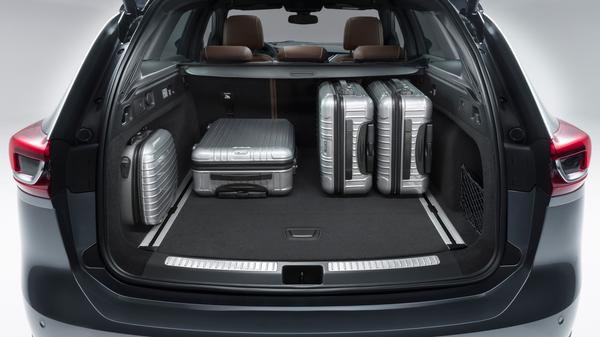 As far as the driver is concerned, the car's cabin is identical to the Gran Sport's. That means its infotainment system is controlled through a touch-screen, and smartphones can be integrated through both Apple CarPlay and Android Auto, while Vauxhall's own 'service assistant' OnStar system will be fitted
Among the driver-assistance features available will be all-LED headlights, a head-up display, Adaptive Cruise Control, and Lane Keep Assist. Vauxhall is yet to reveal many details about the engine range, but from
our early drive in a couple of prototype versions of the Grand Sport
, we know the saloon's all-turbocharged petrol range will be topped and tailed by, respectively, a 1.5-litre unit with 163bhp and a 247bhp 2.0-litre engine. This latter unit is mated to an eight-speed automatic gearbox and, for the first time in a Vauxhall, an all-wheel drive system with 'torque vectoring', which can send the power to the individual wheel that can best use it. Vauxhall says this gives the car better traction in slippery conditions, as well as making the car more stable when cornering. Also available will be the 'FlexRide' adaptive damping system, which adjusts the behaviour of the suspension, steering and throttle response, according to which of the three driving modes – Standard, Sport and Tour – the driver selects. There's no word yet on when the new Sports Tourer – a rival for estate versions of the likes of the
Ford Mondeo
and
Volkswagen Passat
– will go on sale or how much it will cost. However, we expect it to follow hot on the heels of the Grand Sport, first deliveries of which are due in July.