News
UK's first 'Electric Forecourt' opens in Essex
First of 100 all-electric 'filling' stations goes live with café, shop and a comfy lounge to relax in as your EV charges outside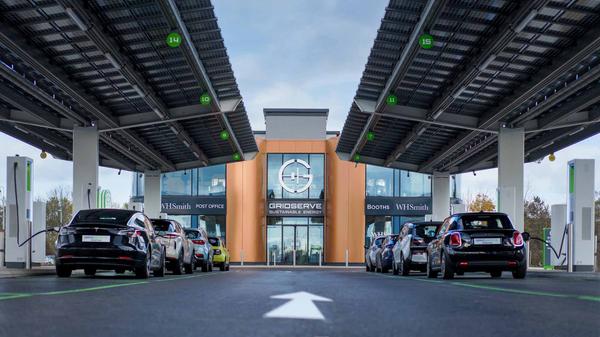 While 'range anxiety' is a much-discussed obstacle for many people considering the move into an electric vehicle (or EV) the reality is most daily journeys can be done with an overnight
charge at home
and depending on the
public charging network
is the exception rather than the rule. But fears of what might happen when you do need to travel further put a lot of people off EVs.
The first of 100 'Electric Forecourts' opened in Essex this week hopes to encourage more people to make the switch by creating a network of electrified service stations where you can charge in comfort, confident there won't be a queue to plug in and with state of the art chargers capable of topping up your battery in the time it takes to down a coffee. Created by renewable energy firm Gridserve, the Electric Forecourt is hoped to set the template for the 'filling stations' of the future.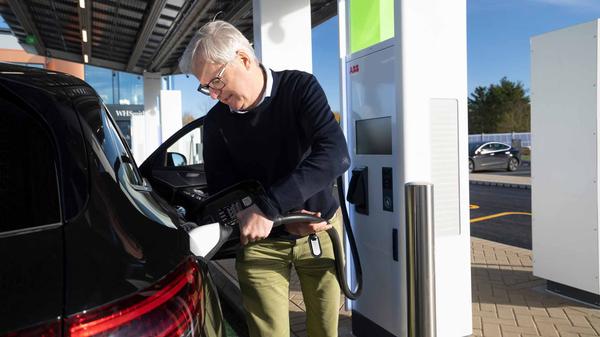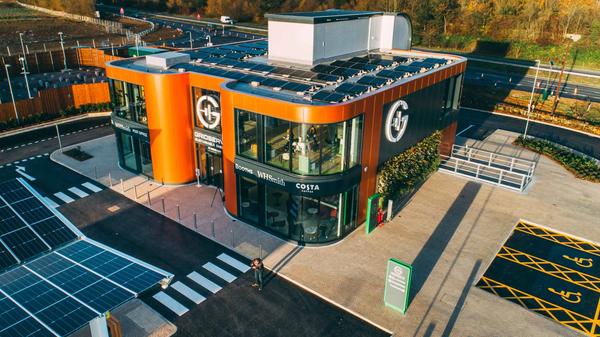 It's the brainchild of Gridserve boss Toddington Harper, himself an EV owner of eight years standing and fully aware of the pitfalls of charging in public. "The network today is better but nowhere near where it needs to be," he told us from the new site. "I've learned the hard way and been through all sorts of charging shenanigans. There was one time my wife came to pick me up from the airport in the middle of the night, we didn't have enough charge to get home but when we got to the charge point I realised I didn't have the RFID card on me. We rang the helpline and they said they could post one out but I needed to charge there and then!"
Exactly the kind of nightmare scenario EV sceptics fear, but one Electric Forecourts hope to answer. With
charging rates
from 24p per kWh Gridserve claims the cheapest fast charging capacity in the UK, with the added attraction of contactless payment on the spot and no need to register to an app to use the chargers – a common bugbear of life in the road in an EV currently.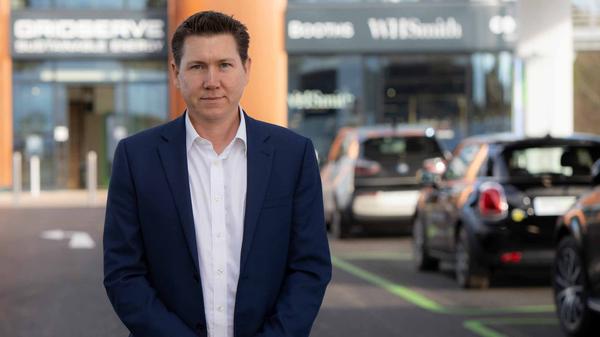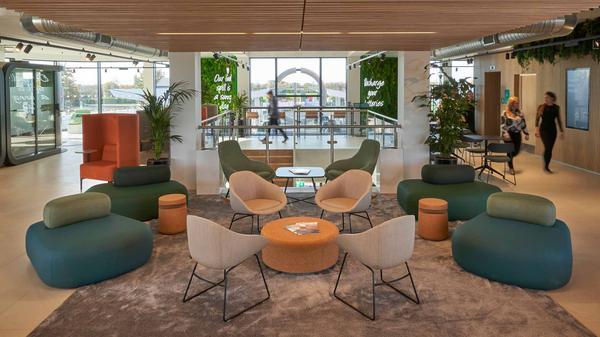 "It's probably easier than with a combustion car," says Harper. "You just plug in, swipe and it's done." And as your car charges you can take advantage of the facilities, which include a Costa Coffee, WHSmith, an executive style lounge area and even a Post Office.
"We want to give people the confidence to make the transition and to do that you need more than a couple of chargers in a supermarket car park," says Harper. "We actually had a guy turn up to charge before we'd officially opened and he told us he'd bought his EV having heard about the site because he didn't have a home charger." One Electric Forecourt alone won't be enough to overcome that range anxiety in those fearful of moving from internal combustion cars. But if Gridserve realises its dream of a network of 100 such stations across the country it'll be a step in the right direction.