News
The best concept cars of the 2017 Frankfurt Motor Show
Concept cars let manufacturers and designers try out new ideas to see how well they go down with the public. They also give us a window into the cars of the future. Here's our pick of the concept vehicles at the 2017 Frankfurt Motor Show.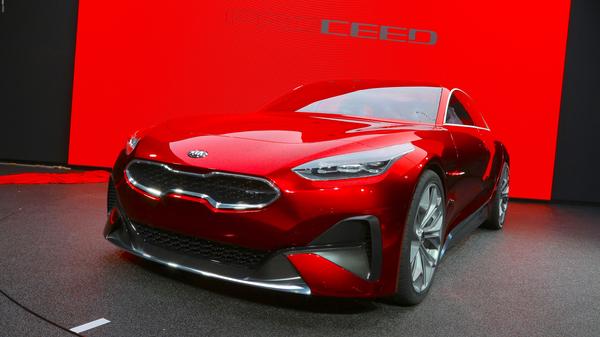 Kia Proceed concept
This concept car gives us a pretty strong hint as to what kind of look the next generation Kia Cee'd hatchback will have. The Frankfurt show car has a bit more razzmatazz than will make it to the final production model, but this is what Kia's Europe-based designers are thinking, and you can expect to see plenty of elements of the Proceed concept in showrooms in the next couple of years. The concept's interior is perhaps a bit more fantastical; we doubt that the hand-tailored seat upholstery and satin door material will make it to the regular Cee'd. But hey, you never know…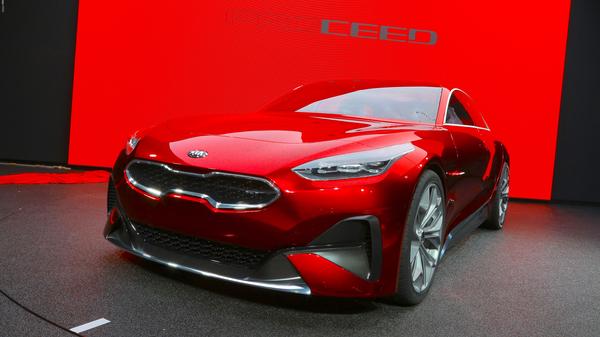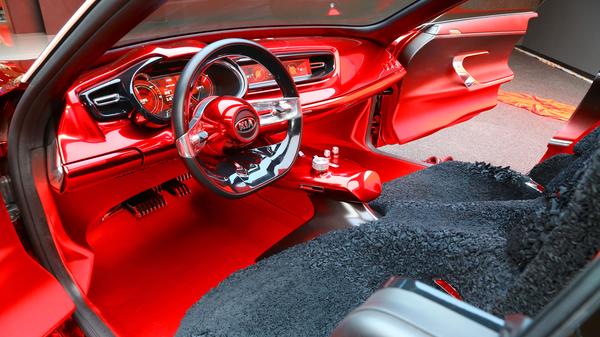 Mini Electric concept
Mini has given the clearest indication yet of what we can expect from an electric Mini, by unveiling this Mini Electric Concept. The company makes no secret of the fact that it previews a production car that will be unveiled in two years' time. Although it's unmistakably a Mini, several aspects have been changed to reflect the fact the car has no conventional petrol or diesel engine. As yet, though, there is no word on how powerful it will be, how fast it will go, or how far it can go on a charge, but we hope more will be revealed soon.
Read the full Mini Electric Concept news story here.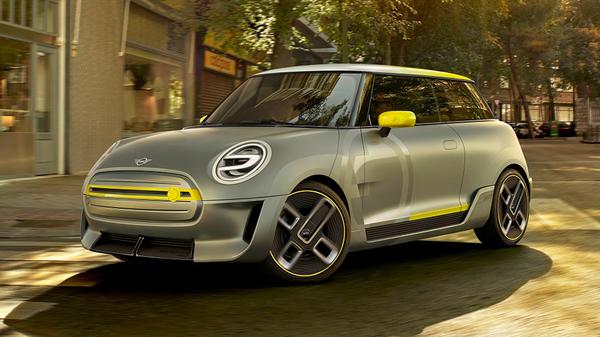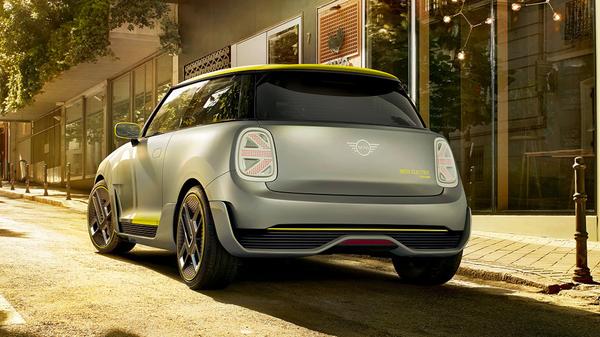 Volkswagen ID Crozz II
Although this is still officially a concept, the ID Crozz II is only a few steps away from being a production-ready electric SUV. Due to launch in 2020, the ID Crozz is around the size of a Skoda Kodiaq and will have a range of 310 miles from a battery that will charge to 80% in just 30 minutes. Volkswagen has so far unveiled three different ID-branded electric cars for launch between 2020 and 2022, including the Golf-sized ID and the ID Buzz microbus.
Read more about the Volkswagen ID Crozz II here.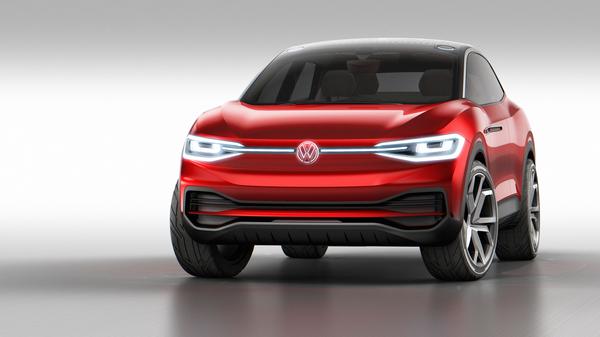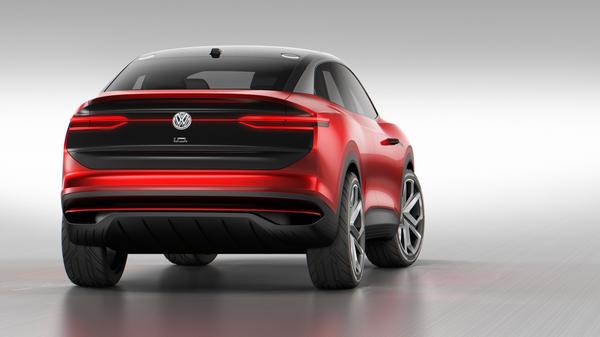 BMW Concept Z4
Say hello to the new BMW Z4. Well, almost; this is officially a concept car, but a very sizable chunk of what you see here will be in showrooms to buy in a year or so. It blends classic, rear-wheel-drive roadster looks, including a grille inspired by the vintage 328 Mille Miglia, with some very modern design and shortens the bonnet compares to
previous Z4s
.
Read more about the BMW Concept Z4 in our full article here.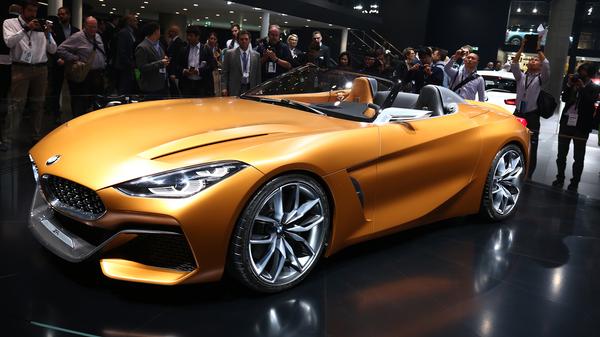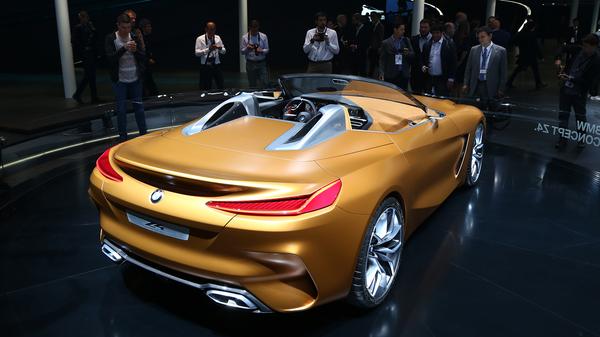 Honda Urban EV Concept
How's this for a slice of retro cool, buttered with modern technology? Honda's Urban EV Concept has dimensions that remind us of the original Volkswagen Golf, but it's an all-new design that will form the basis for a future electric production car to be launched in 2019. Smaller than the
Jazz
, the Urban EV has a sporty look and seats four. There's a cool floating dashboard feature inside, although we're not convinced that will survive to full production. Nor, in all likelihood, will the rear-hinged suicide doors. But still, it's quirky and distinctive and we're looking forward to the real thing.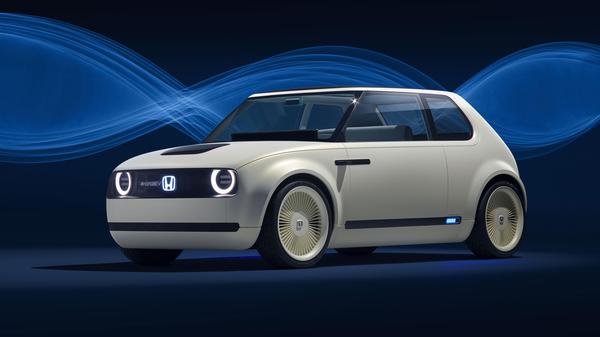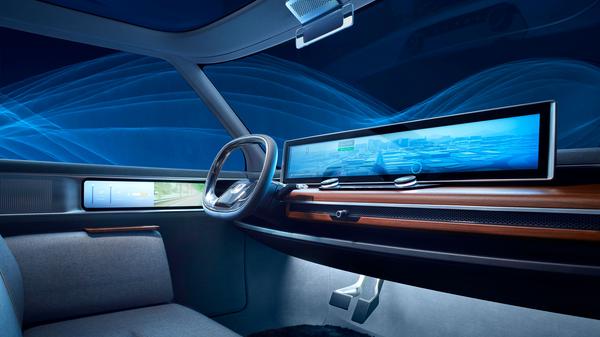 Mercedes-Benz Concept EQA
This is Mercedes' first stab at an all-electric hatchback, and it's called the Concept EQA. As the name suggests, it's not a full production car, but there's plenty about this that will make it into showrooms in the not-too-distant future, probably around 2020. The Concept EQA is about the size of an
A-Class
, and comes with two electric motors developing up to 270PS, which is tasty hot-hatch territory, and a range of around 250 miles per charge. Mercedes says a network of chargers will allow the battery to refill in just 20 minutes. The concept is also fitted with inductive charging, which refills the battery by parking over an electrified plate in the ground.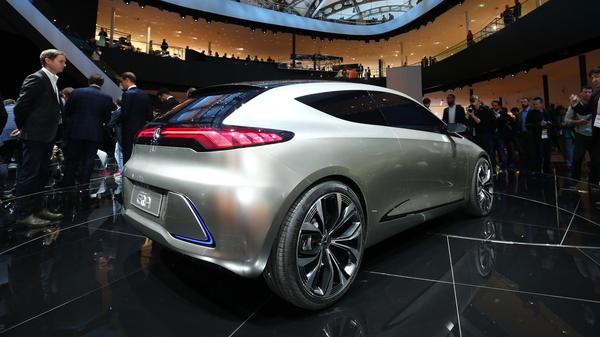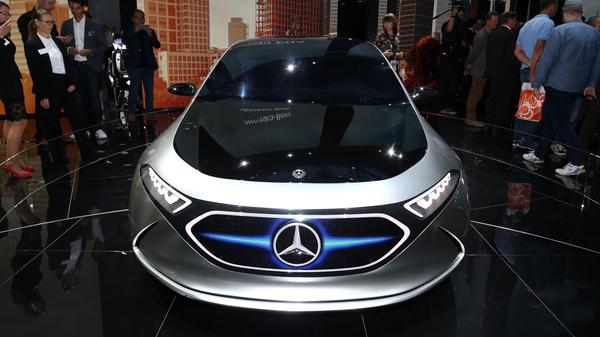 Audi Aicon
The Aicon is so forward looking that it doesn't bother with old fashioned concepts like steering wheels or pedals. This is Audi's vision of a self-driving future, where cars do all the hard work and passenger sit in a lounge-like interior. It's big – bigger than the A8 limousine – with lots of glass to create a bright interior. LED digital displays replace traditional headlights, and the seats swivel to help you get in and out, as well as make conversations easier. Don't expect to see the Aicon make production – it's more a flight of what could theoretically be – but it's an interesting glimpse into a possible future.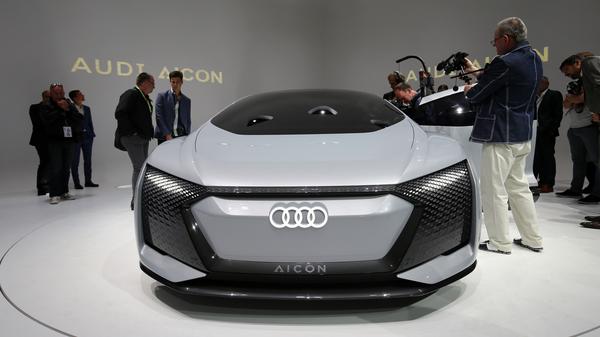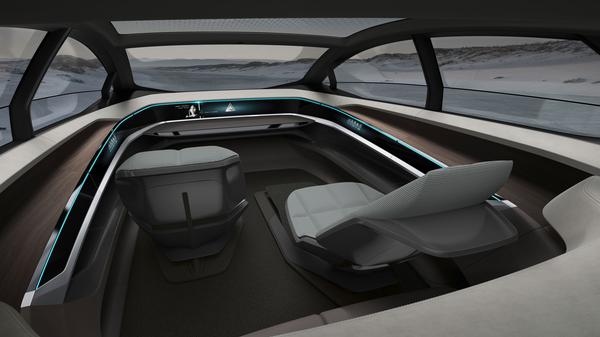 BMW i Vision Dynamics
Don't be fooled by the name; this is the foundation of the forthcoming BMW i5, an four-door saloon that, as the name suggests, sits between the
i3 city car
and the
i8 sports car
in BMW's electric line-up. In concept form at least, it has a range of 373 miles and will hit 62mph in 4.0 seconds. Expect to see a production version on sale by 2021.