News
Rolls Royce Spectre: more details
Rolls-Royce announces its first electric car, the Spectre

Words by: Erin Baker
Published on 18 October 2022 | 0 min read
Rolls-Royce's first electric car, Spectre, has been unveiled and is ready to order (or "commission") with deliveries to the first customers starting at the end of 2023. Described as a "super coupe", mirroring the silhouette of the
Rolls-Royce Phantom Coupe
(or a larger
Wraith
), Spectre will have a maximum range of 323 miles between charges and an average efficiency of 2.9 miles per kWh (given its considerable size, weight and the amount of electronics and creature comforts inside, however, we'd be surprised if anyone ever achieved that distance).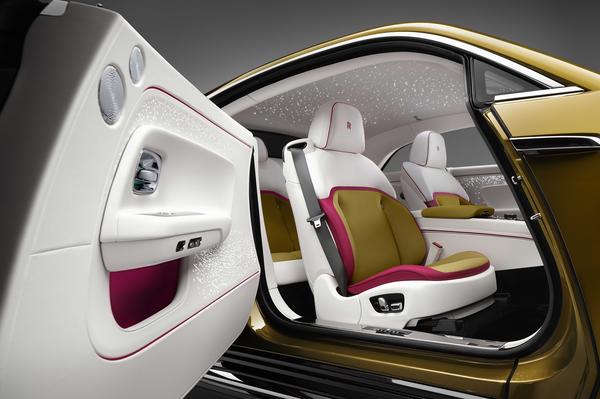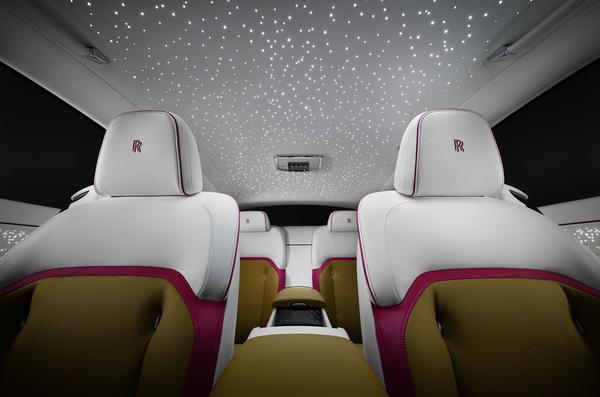 Rolls-Royce has not yet revealed the price for its first pure
electric car
, although it says it will be between Cullinan (£301,975) and Phantom (£410,575). Given that the average price of a new Rolls-Royce is now £500,000 once customers have specified the decor and extras, we'd say customers will spend at least that on making their Spectre bespoke.
Performance figures are suitably jaw-dropping: 0-60mph in 4.4 seconds (which doesn't sound like supercar territory but Spectre weighs about the same amount as Mars) and 900Nm of torque to get it there.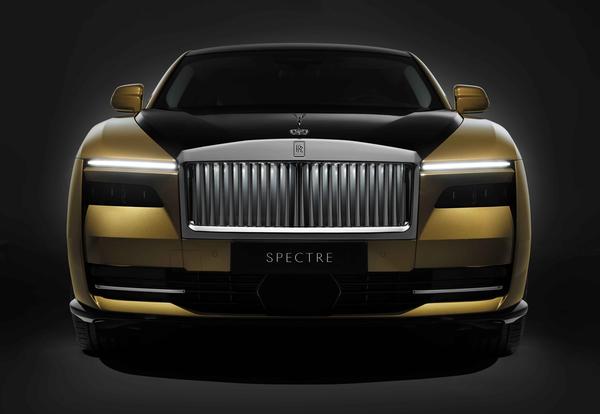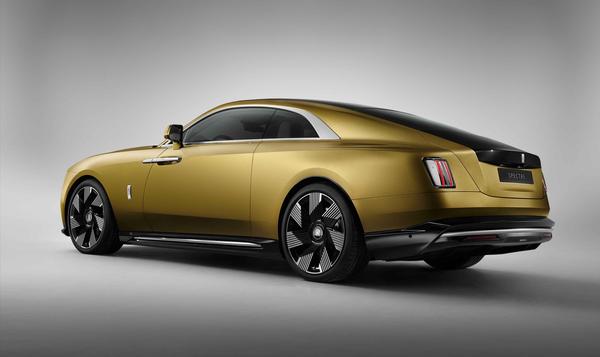 As usual, the interior has a number of wow factors, including not only a starlit ceiling (an option on the range for the past few years) but starlit doors too, featuring a precise 4,796 stars cut into the leather padding and backlit. The doors are huge, rear-hinged affairs; the largest doors on any Rolls-Royce to date. You can specify two-tone paint jobs, as shown on the launch car, carved wood on your dashboard, your family crest on the seats... the world is your leather-lined oyster.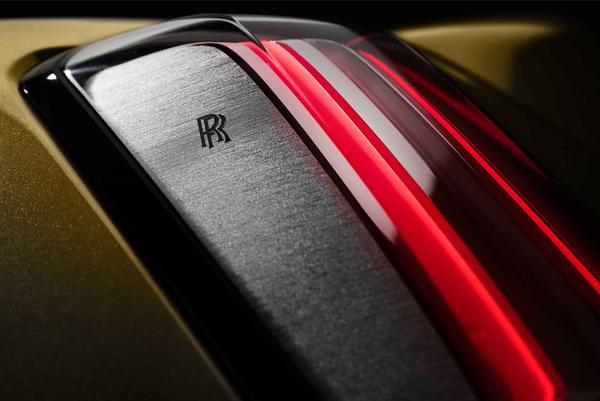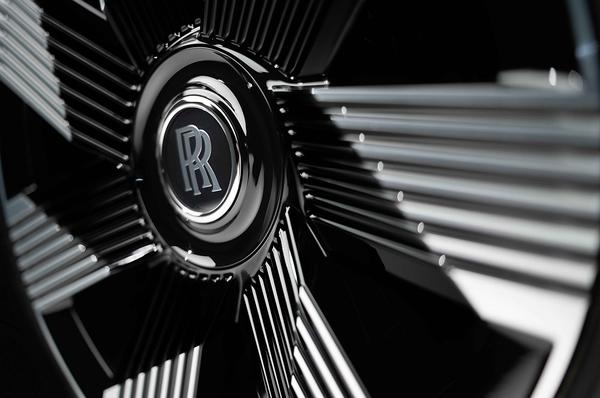 Spectre is Rolls-Royce's first electric car, but the brand has pledged to be selling only electric new cars from 2030 and will beat BMW and Mini, its sister brands, to that goal.
All this is, in many ways, old hat for the venerable British luxury brand - over a century ago, in 1900, Charles Rolls, co-founder of the company, drove a Columbia electric carriage and commented that "the first electric car is perfectly noiseless and clean. There is no smell or vibration. They should become very useful when fixed charging stations can be arranged." Well, quite.....