News
New Tesla Model 3 Coming Soon: Specs, price and release info
Fresher looks, more range and improved tech help keep Tesla's best-seller sharp in face of increasingly stiff competition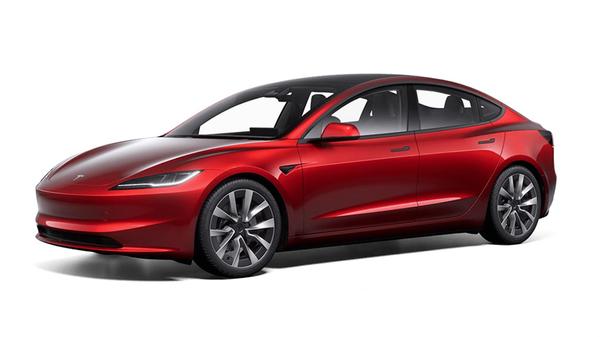 As the most affordable car in Tesla's range – and arguably still one of the best – the Model 3 has been a huge sales success and become a ubiquitous sight on British roads. But while Tesla has stolen an impressive lead over more established car brands the fightback has started in earnest, cars like the
BMW i4
and
Hyundai Ioniq 6
the closest in size, spirit and performance to the Model 3 while across the board electric cars of all types are rapidly closing the gap. New players from China also represent a potential challenge to Tesla's EV crown, too.
Enter this updated Model 3, with improvements to its styling, technology, quality and driving performance all intended to regain its lead over the competition. • Model 3 remains the most affordable Tesla in the range • Line-up remains as before, with Rear-Wheel Drive, Long Range AWD and, in due course, Performance models • Range increases from 305 miles to 319 miles on Rear-Wheel Drive and from 374 miles to 391 miles on the Long Range AWD • Performance otherwise on a par with previous models • Updated interior controversially ditches indicator stalk, material quality improved, rear screen added for back seat passengers • Price and availability to be confirmed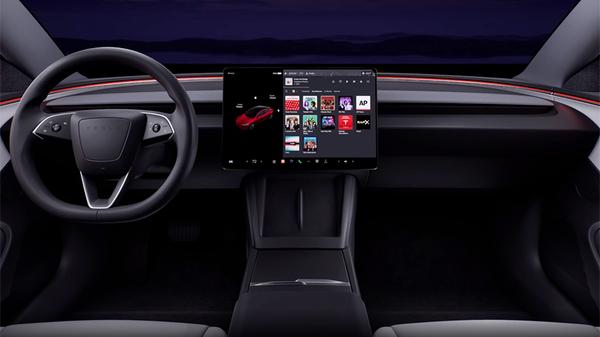 Design and models available
A sharper and apparently more aerodynamic front end is the most obvious change to the Model 3's looks, with nips and tucks to the rear and the usual changes of new lights as well. Tesla may pride itself on doing things differently to mainstream manufacturers but, here, it's playing the conventional game all carmakers play when a model needs a bit of a spruce up to keep tabs. While UK pricing and specifications haven't been confirmed yet things seem broadly to be in line with the existing Model 3, so based around power, range and motor type. This starts with the Rear-Wheel Drive with the Standard Battery, to the Long Range AWD with two motors and the larger battery and will in time be joined by the Performance AWD for those craving their hit of ludicrous acceleration at the cost of a bit of range.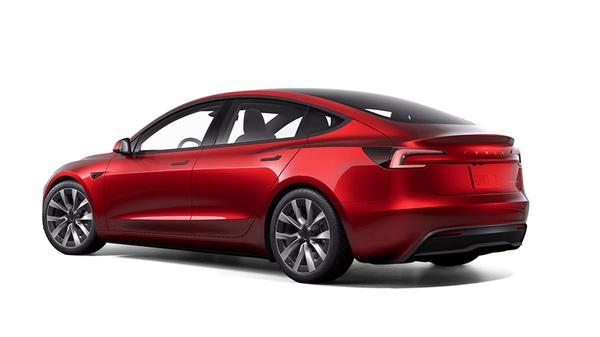 Interior and tech
Those coming from the existing Model 3 will probably notice the biggest differences inside the cabin, Tesla addressing complaints about perceived quality with a new wraparound dash, ambient lighting and a step up in the quality of materials. A twin wireless charging pad up front is another new feature, while Long Range models get a new 17-speaker stereo powered by twin amps and two subwoofers. A new 8-inch screen between the front seats will help keep those in the back entertained as well, while main 15.4-inch one in the front hoovers up yet more functionality in Tesla's relentless quest to remove physical switches. Controversially this extends to ditching the conventional indicator stalk for touch-sensitive buttons on the steering wheel instead, perhaps inspired by Elon Musk's previous assertion that at some point Teslas will be able to indicate automatically because the route planning will know when you need to make a turn. We'll see about that but, predictably, ditching the stalk for 'haptic' buttons has divided social media commentators along party lines, with Tesla fans quick to defend against those criticising the move.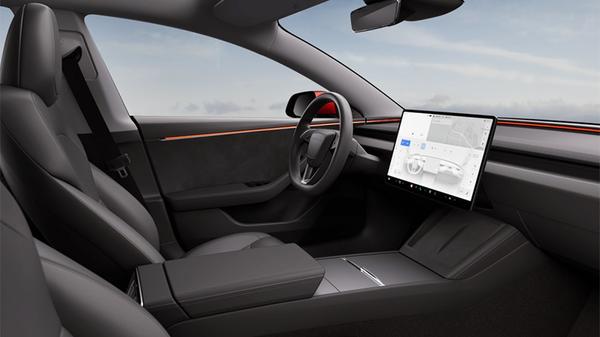 Batteries/Range
Tesla is famously cagey about sharing official numbers for power outputs and performance, while fudging acceleration times by quoting American 0-60mph times where 0-62mph (converted from 0-100km/h) has become the industry norm for most other brands. Cheeky deductions for 'rollout' also feed the hype machine about acceleration figures but, back in the real world, this new Model 3 boasts improvements in endurance to the point where the Long Range AWD will now go nearly 400 miles on a charge according to official stats. The regular Rear-Wheel Drive single motor one also gets a bit of a bump, and will now do 319 miles by the same measure. Which is more than plenty for most needs.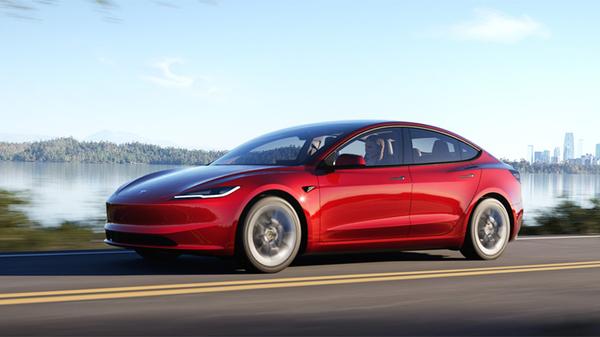 Price and Release
At the time of writing Tesla's UK site is still advertising the outgoing Model 3, though its European equivalent has the new one up already. We'll have to see when orders open here but, in one piece of good news, you'll at least be able to have your Model 3 with right-hand drive, unlike the Model X or Model S.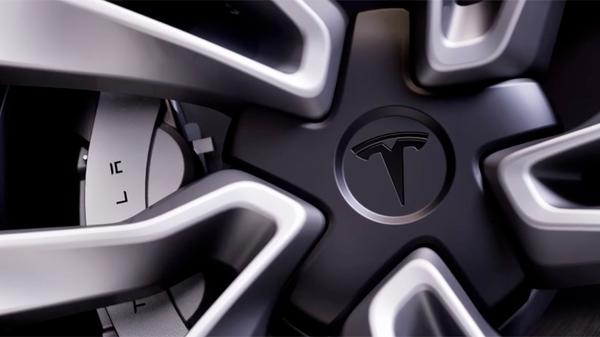 What other cars that are upcoming will this compete with?
It's some way off yet but
BMW's forthcoming Neue Klasse
looks aimed straight at the Model 3, while
increasingly strong Chinese competition
includes saloon-like rivals like the Xpeng P7. After long ruling the roost it looks like Tesla may have to start fighting harder for this corner of the market, the revised Model 3 giving it the means to do just that.