News
New Porsche 911 Turbo unveiled
After updating its range of 911 Carrera models, Porsche has shown off the similarly revised versions of the flagship 911 models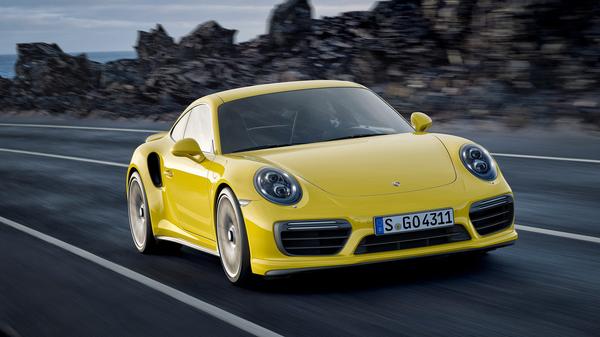 New, more powerful versions of range-topping 911
Available as both coupe and cabriolet
On sale now, priced from £126,925
The new Porsche 911 Turbo and Turbo S have been revealed and go on sale today. Sitting at the top of the revised 911 range, they will be officially unveiled at the Detroit Auto Show in January.
Both cars will be available in coupe and cabriolet body styles, and thanks to revisions to the twin-turbocharged 3.8-litre engine, they are both more powerful and more efficient than the previous models. The Turbo now has 533bhp, while the Turbo S has 572, and that translates into a 0-62mph time of 2.9 and 3.0 seconds in coupe versions of the Turbo S and Turbo, respectively. At the same time, Porsche has also improved both the maximum speeds and fuel economy of both cars: the Turbo S, for example, tops out at 205mph and averages 31.0mpg.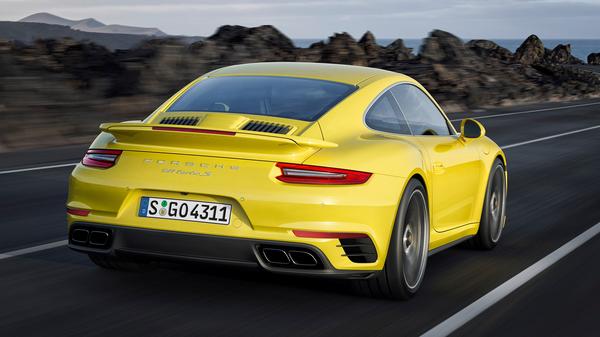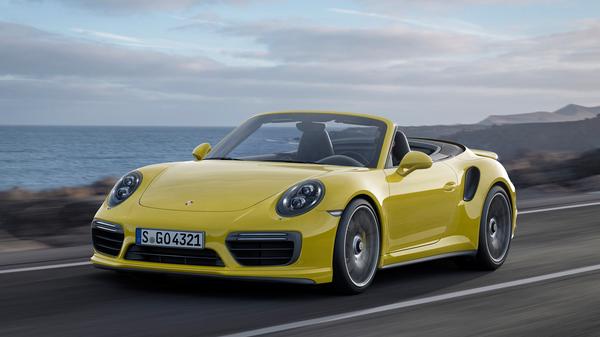 Among the standard equipment on the new cars are the GT Sport steering wheel, which includes a switch that allows the driver to choose between the four driving modes – Normal, Sport, Sport Plus or Individual. Porsche's Active Suspension Management is also fitted to both cars, while the S adds Dynamic Chassis Control and ceramic brakes.
Visually, the new cars adopt many of the styling features from the latest Carrera models, such as the reshaped nose, revised door handles and new rear lights. Both the Turbo and Turbo S models ride on 20-inch wheels, while they also have the new Porsche Communication Management system, which incorporates a touch-screen sat-nav system as well as allowing easier smartphone integration than in the previous car. The cars are on sale now, with prices running from £126,925 for a 911 Turbo to £154,614 for a Turbo S cabriolet.