News
Chip shortage causing new car delays
Microchip shortages have reduced car production to its lowest level since 1956. Learn what's these shortages and what you can do if you're looking to buy a car.
The level of cars produced recently fell to an all-time low, with only 64,729 cars being produced in October 2021. That's the lowest production has been since 1956.
The Society of Motor Manufacturers and Traders (SMMT) says that the total output of cars in October 2021 was down by 41.4% when compared to October 2020. October also marked the fourth consecutive month to observe a drop in the total number of cars produced, due to the strain caused by the semiconductor crisis and other supply issues. Watch our video to know more about how the chip shortage is affecting the automotive industry. In the market for a new car? Look for new cars that are
in stock and available now on Auto Trader
, as they're not currently subject to the same delays.
What's causing the delays in new cars?
The vast majority of manufacturers have had to reduce or, in some cases, stop their production lines, and a lot of that is due to a shortage of microchips.
Every electronic device – including mobile phones, computers, games consoles and your car – use microchips in the circuitry. The microchips contain tiny circuits that help control different functions, including everything from your car's infotainment system to the assisted parking. As they're so tiny and precise, microchips need to be made in dedicated factories in controlled environments with zero dust or static electricity.
Why are microchips in short supply?
There are a number of factors behind the current shortage of microchips.
First up, the global pandemic and accompanying lockdown meant chipmakers had to slow down production massively. And, as everyone else has had to stay inside, sales of electric gizmos like tablets and phones have gone through the roof as we've all relied on them to keep us entertained over a very long year indoors. So, fewer chips are being produced and those that are have been used in faster-selling consumer electronics. As we've been using our cars less over the pandemic, chip makers have naturally given priority to other products. It doesn't stop there though. A massive winter storm in Texas affected a bunch of electronics facilities like Samsung, NXP and Infineon – curtailing their ability to produce microchips. Then in Taiwan, a severe drought knocked their ability to produce microchips, as the semiconductor industry needs a lot of water in production. In addition to all of this, Tokyo's Renesas factory – which produces one third of microcontroller chips used in cars – had a massive fire that contributed to the shortage we're now facing.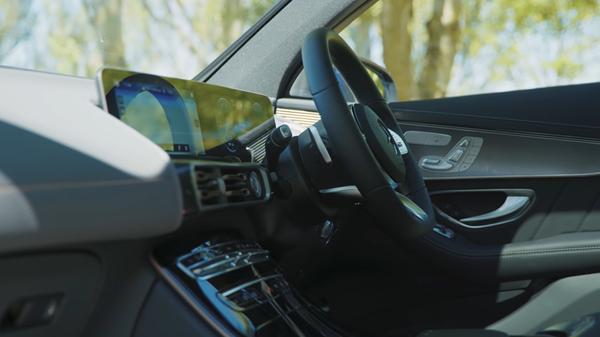 Are cars really that reliant on chips?
Every single new car uses MCUs – micro controller units – control various aspects of the vehicle like the chassis, safety system, ABS, stability control systems, airbags, automated parking, and self-driving.
For illustration: an Audi Q7 uses 38 MCUs from seven suppliers – including five in infotainment and five in the chassis control. If just one of those MCUs is in short supply, you don't have a Q7 anymore.
Why don't chip manufacturers prioritise cars?
As we mentioned above, consumer electronics like consoles and tablets are selling faster than cars in lockdown, so it makes sense to prioritise those in the current market.
But beyond that: cars use a specific legacy chip, which is tough and long lasting but uses an older design. One harsh truth is that chip makers won't make as much of a profit from car microchips, so car makers are near the back of the queue.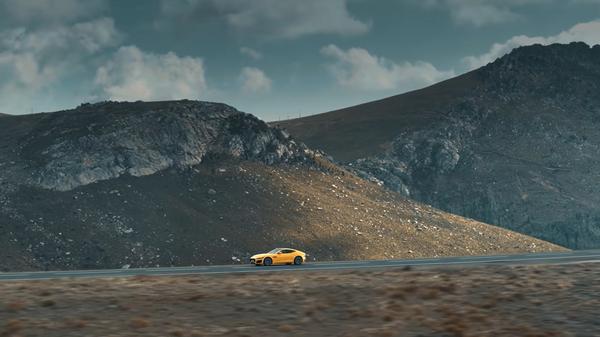 How will this affect me?
Basically, we'll have to wait longer for our cars while a) chip makers catch up with demand and b) car makers catch up with the chip makers.
So, expect delays on your new car orders. The length of these delays will vary, and manufacturers will realistically have to focus on the most strategically important cars – so some models may face longer waits than others. •
Mini
has had to temporarily close its Oxford plant, where it produces the three- and five-door hatchbacks. •
Jaguar Land Rover
has paused the production of the XE, XF, F-Type, Discovery Sport and Range Rover Evoque. • Stellantis – the owners of
Fiat
,
Peugeot
,
Vauxhall
,
Chrysler
,
Citroen
and others has had to slow production at eight of its 44 factories – producing an estimated 190,000 fewer cars as a result. • Other manufacturers, like
Toyota
,
Hyundai
,
Mercedes
and
Mazda
have cut or paused production on some models in the first quarter of 2021.
What's being done about it?
Plenty of contingency plans are in place, so these delays won't last forever.
Some manufacturers are bringing their chip building in-house so they can do it themselves. As chip building isn't their area of expertise, this won't happen overnight – but a start has been made. Intel has also committed to huge investment in new chip factories that could help with shortages, and chip makers in Taiwan are increasing production to meet the shortfall. So, while we have a problem and have to wait in the short to medium term, there's a fix on the horizon. On Auto Trader, we have
new cars in stock and available now
, that aren't currently subject to the same delays. Always check delivery details before you sign, as availability may change. And, never forget, there are
plenty of used cars on trusted sites like Auto Trader
in the meantime!