News
New 2016 Mercedes E-Class executive car unveiled
With a new look, high quality and plenty of cutting-edge technology, Mercedes' new executive car will be looking to poach buyers from the BMW 5 Series and Jaguar XF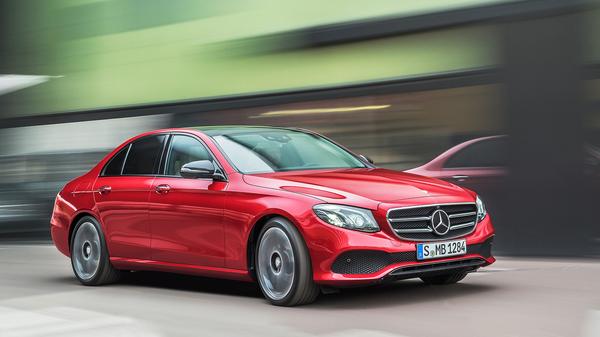 These are the first pictures of the new Mercedes E-Class, which has been unveiled at the Detroit Show. A rival for the likes of the
Audi A6
,
Jaguar XF
and
BMW 5 Series
, it is claimed that the new E-Class will bring a host of cutting-edge technology to the executive car sector.
A little larger than the previous model, the styling of the new E follows very much in the mould of the company's other saloons, the C- and S-Classes. The look of the front end varies depending on the trim level: base models have the classic Mercedes grille with the star on the bonnet, while Avantgarde and AMG Line models have the 'sports' radiator that features the star on the grille. It's in the cabin where the E-Class really stands out, with touch-sensitive control buttons on the steering wheel that allow the driver to control the infotainment system using smartphone-style 'swipe' movements. Among the options are two wide-screen displays under a shared glass cover, which merge to create one huge display that includes both the conventional dials and the various infotainment functions. All of this can be customised by the driver in one of three different styles.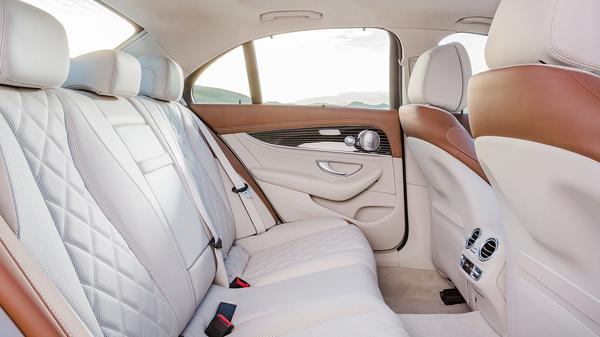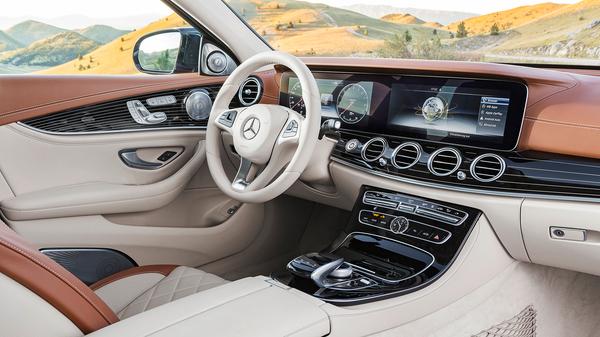 Mercedes claims that, throughout the cabin, it has used high-quality materials, while the various combinations of colour and trim will allow buyers to effectively personalise the interior. The design of the front seats varies with the trim level, and the rear seats can be specified with a three-way split to make the car more versatile.
Initially, the car will come with a choice of two engines, the petrol-powered E200, and the E220d, which comes with a new four-cylinder diesel engine. In time, the range will be extended to include more four-cylinder units as well as some six-cylinder ones, along with the petrol/electric E350e plug-in hybrid, which has CO2 emissions of 49g/km. As standard, the car has a conventional steel suspension, but air suspension will be available as an option. This allows the driver to tailor the car's behaviour to their own preferences.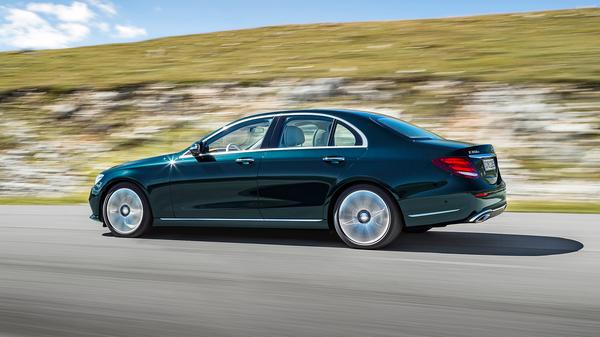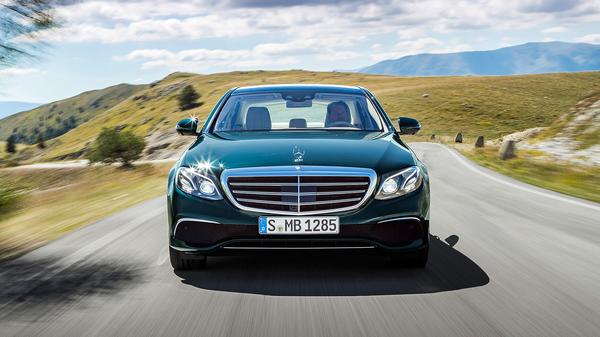 Where the E-Class will stand out from the competition is in the technology it offers. Both Active Brake Assist and Attention Assist are fitted to every model, while the optional Driver Assistance package includes a system called Drive Pilot. The latest step on the road to fully autonomous driving, this allows the car to follow another at speeds of up to 130mph, automatically taking care of accelerating, braking and steering.
The system also includes another function called Active Lane-Change Assistant. Once the driver has indicated for at least two seconds, the system will steer into the adjacent lane if it detects that the lane is unoccupied. Full details of the price and specification of the new car are yet to be confirmed, but we expect the range to start at around £35,000 (a little more than the current model) and it should go on sale in the spring.