News
Land Rover announces changes for 2017 Discovery Sport
New safety features, an uograded infotainment system and the world's first automotive integration of the Tile Bluetooth tracking app headline the list of revisions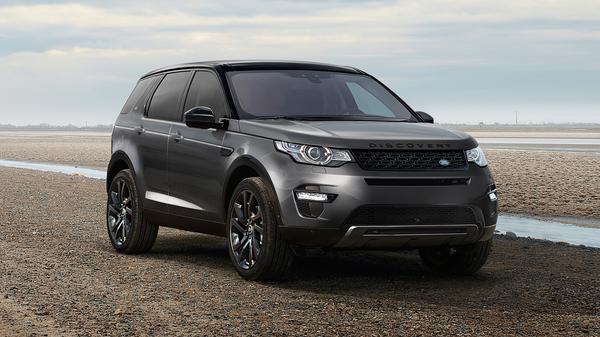 First automotive application of Tile Bluetooth tracking app
New Graphite styling pack available, as well as four new colours
Updated model available to order now, priced from £31,095
Land Rover has announced a series of upgrades for its Discovery Sport for the 2017 model year. These include more safety kit, some new styling options and the world's first automotive integration of the Tile tracking app.
Tile is a Bluetooth-based app that allows people to attach tiny trackers to important items – such as wallets, keys and bags – that are needed every day, but which are all too easy to lose. Using smartphone technology, the in-car app will alert the driver if certain items are not in the car before they set off, and can even point the driver to the item's last know location. Land Rover is the first car company to integrate Tile with its infotainment system; and, once the app is initiated, drivers can set up a list of essential items that are always checked when the app starts up. As well as showing the items' last known locations, the app can also sound an alarm on the tag, helping to find things that are lost inside the car. The app is compatible with both Android and Apple, and it can track an unlimited number of items, although you have to buy the tags and their batteries need replacing every year.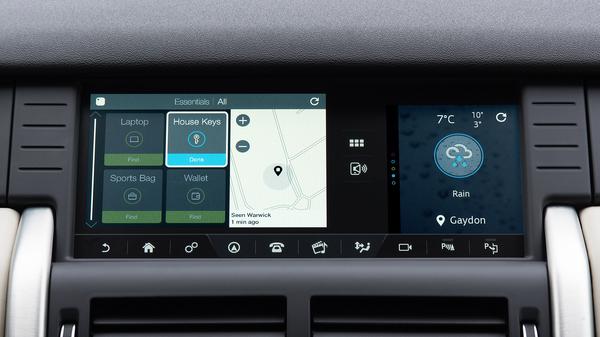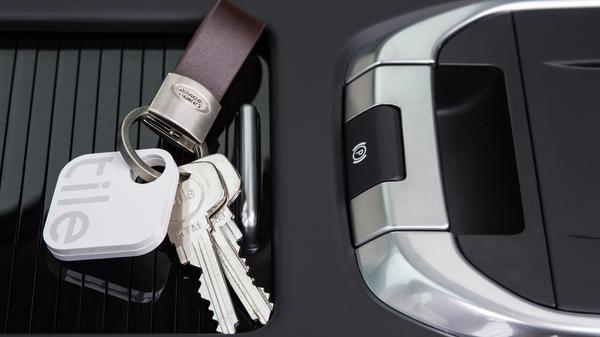 Also introduced to the 2017 Discovery Sport as part of these changes is a new Graphite styling pack. Available as an option on SE and SE Tech derivatives, it includes a new 19-inch wheel, as well as a Dark Atlas colour finish to the grille, bonnet script and side vents, a grey contrast roof and black mirror caps.
In addition, the car is available in four new colours – Silicon Silver, Farallon Black, Carpathian Grey and Aruba metallic – while the central screen on the infotainment system has been updated. It's now larger (10.2- rather than 8.0 inches) and higher-resolution, as well as allowing smartphone-style swipe and pinch operation. Finally, the 2017 Discovery Sport comes with three new safety features. The Driver Condition Monitor alerts the driver via visual and audible warnings if it detects signs of drowsiness; Intelligent Speed Limiter helps drivers to keep to the speed limit, using the Traffic Sign Recognition feature to automatically slow the vehicle to the required speed when the driver accepts a new prevailing maximum speed limit; and, the Lane Keep Assist system will gently counter-steer the car to ensure it does not leave its lane unintentionally. The 2017 Discovery Sport is available to order now, with prices from £31,095.