News Lamborghini Huracán Spyder now available in rear-wheel drive
The Huracán Spyder follows in the footsteps of its coupe sibling with both all-wheel drive and rear-wheel-drive versions.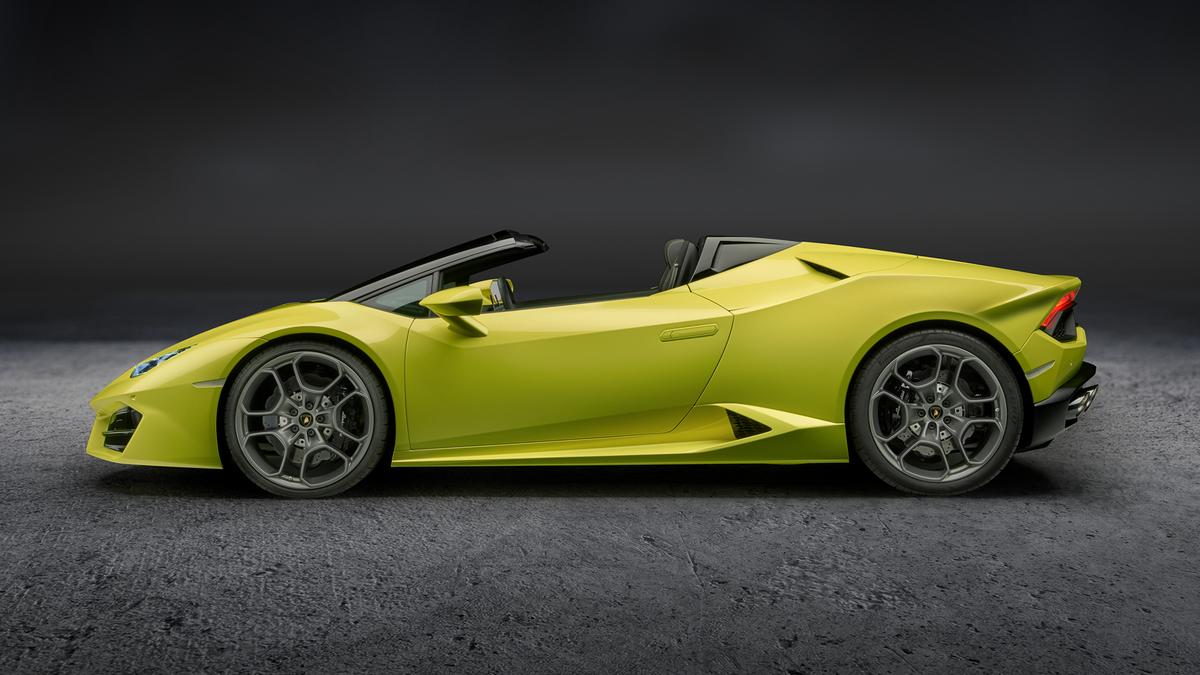 View gallery
First published: 18th November 2016
Huracán RWD Spyder developed for more driving purity

It's 30bhp less powerful than AWD Huracan Spyder, but 33kg lighter

Prices expected to start from £180,000
Lamborghini may not be attending the LA Auto Show, but the Italian supercar manufacturer is utilising the groundswell of automotive hype to launch a rear-wheel drive version of its popular Huracán Spyder,
a car Auto Trader has already driven.
The Huracán RWD Spyder uses the same naturally-aspirated 5.2-litre V10 as the all-wheel drive (AWD) Spyder LP610-4, although power has been reduced to 572bhp.
That may represent a 30bhp deficit over its AWD sibling, but keep in mind it's 33kg lighter, sounds identical and still revs out to an intoxicating 8000rpm crescendo. Thanks to a seven-speed dual clutch transmission and immense traction from the huge 305/35 section rear tyres, the Huracán RWD Spyder is capable of accelerating from 0-62mph in 3.6secs, 0-124mph in 10.4secs and onto a top speed of 198mph. Sure, that may be marginally slower than the AWD Spyder, or indeed the new Mercedes-AMG E63 S saloon, but we're not sure anybody will be counting.
the new Mercedes-AMG E63 S saloon,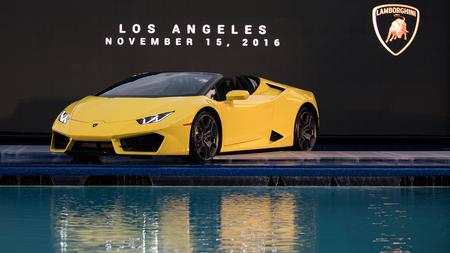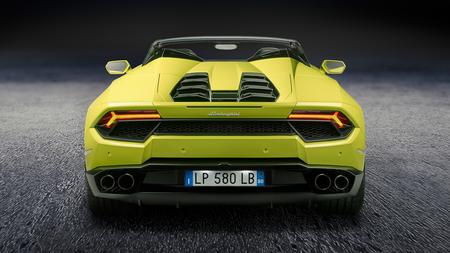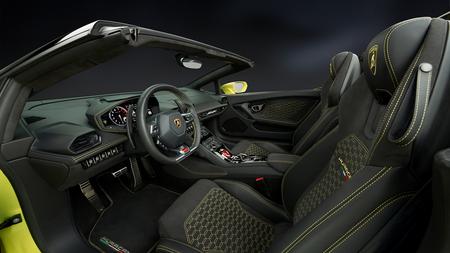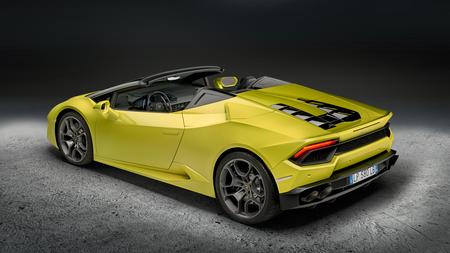 Lamborghini says engaging the 'Sport' driving mode will allow owners to 'appreciate the slight oversteering capabilities' of the new car, and that's before you start playing in track attack 'Corsa' or pure mentalist 'Strada' modes. Gulp.

The visual tweaks may be minor, but they're noticeable to the keen eye: there are larger front intakes that direct cooling air and increase down pressure on the front axle, as well as new 19-inch 'Kari' alloy wheels. Steel brakes are standard, although fade resistant carbon ceramic discs are optional, and the three-layer fabric roof mechanism remains unchanged, unfurling in just 17 seconds at speeds up to 31mph.

So the Lamborghini Huracán RWD Spyder looks set to be lighter, more engaging to drive and, with prices expected to start from £180,000, it's £25,000 cheaper than the Spyder LP610-4. We know where we'd sign…
Interested in buying a Lamborghini Huracan?