News Jaguar I-Pace concept previews company's first electric car
We're less than two years away from being able to buy an all-electric Jaguar, and this concept is the first indication of what it will look and be like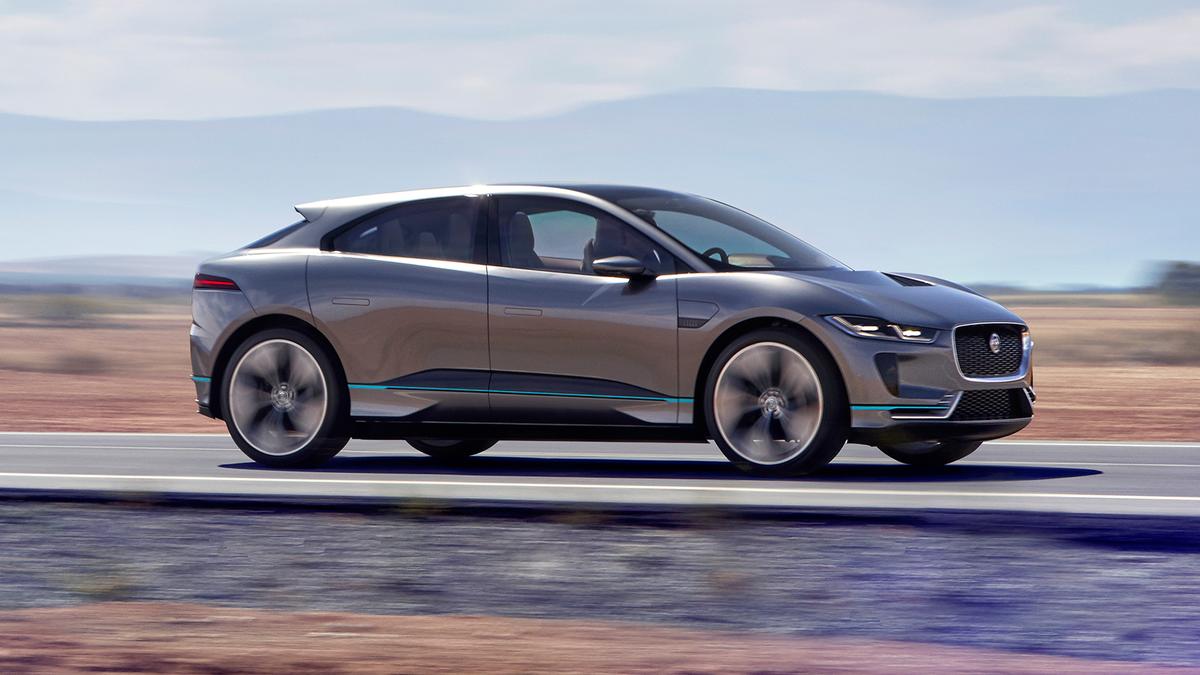 View gallery
First published: 15th November 2016
Four-wheel drive i-Pace concept revealed at LA Show

0-60mph in about four seconds; 220-mile range

Production version expected to go on sale in 2018
Jaguar has unveiled the I-Pace, a model that gives the first glimpse of its new electric car that will go on sale in 2018.
Although this car, which was unveiled at the LA Auto Show, is officially a concept,
Jaguar
readily admits that it previews a five-seat, four-wheel drive SUV that will be on the road in less than two years. That will make it the company's first electric vehicle, one that Jaguar says will be capable of a 0-60mph time of around four seconds, as well as having a range of about 220 miles.
The car has very distinctive styling, which is designed to be extremely aerodynamic; and, thanks to a coupe-like profile and steeply angled windscreen, it has a real sense of sportiness, an image which is topped off with big alloy wheels, a low bonnet and LED headlights.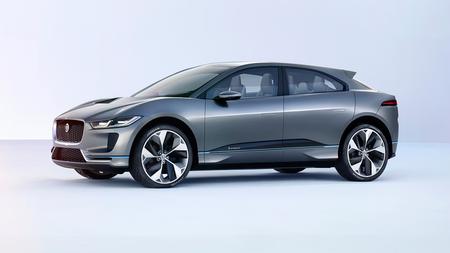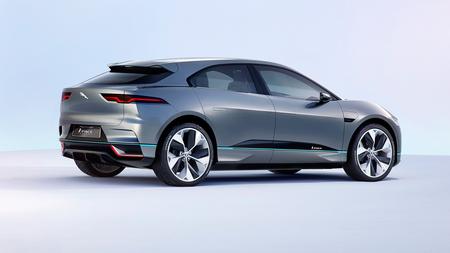 Inside, the car has a blend of the very latest technology and traditional materials, with plenty of wood, metal and leather on show, as well as touch-screens to control the infotainment system and a digital dashboard. The cabin is flooded with light thanks to a panoramic sunroof, and the minimalist design is intended to enhance the feeling of space inside.
At just under 4.7 metres long, the car is slightly shorter than the company's first SUV, the
F-Pace
. However, Jaguar says that the I-Pace has as much room inside as much larger vehicles, as well as a 530-litre boot.
The I-Pace is driven by electric motors on the front and rear axles; and, with a combined output of almost 400bhp, they allow the car to hit 60mph in around 4.0 seconds, the company says. It also means the car has four-wheel drive, alongside the latest safety features, such as All Surface Progress Control and Adaptive Surface Response.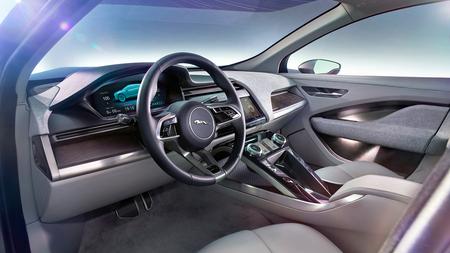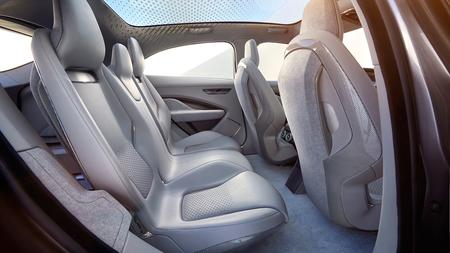 Beyond that, the company says that the I-Pace will appeal to keen drivers, using a similar suspension set-up to that in the
F-Pace
.
The batteries give the car a range of more than 200 miles, Jaguar says, and they can be charged to 80% in 90 minutes; and, fully charged in just over two hours using a 50kW DC public charger.
As yet, there are no further details about the production version of the I-Pace, but Jaguar has confirmed that we'll see that car before the end of 2017; and, customers will be able to buy it in 2018.
Interested in buying a Jaguar ?