News
Mercedes-Maybach S 650 Cabriolet debuts at LA Auto Show
The new open-top car from the luxury division of Mercedes promises to be a super-exclusive model that will cater to the demands of the super-rich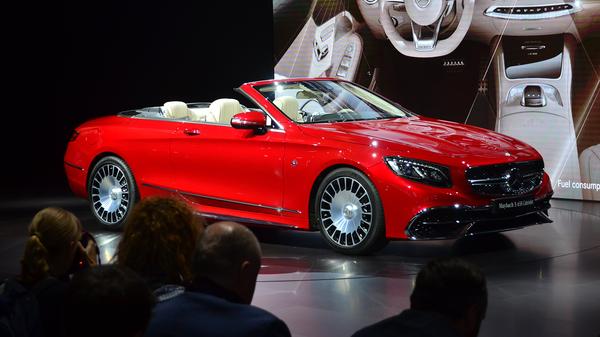 First modern-day convertible to wear the exclusive Maybach badge
All cars receive bespoke leather trim and tailored luggage
Only three cars allocated to the UK, priced from £258k
Tinseltown may have a new favourite boulevard cruiser in the shape of the new Mercedes-Maybach S 650 Cabriolet, which is making its global debut at the LA Auto Show.
Maybach (pronounced my-bach) comes from the hyper-luxury division of Mercedes-Benz and is a sub-brand that's unashamedly positioned to cater to the super-rich, where no customer request is ever considered too difficult or outlandish. To date, the modern Maybach projects have focused on upgrading the experience in an S-Class saloon from Business to First, so this will be the first convertible model to wear the hallowed M badge. Taking the £193k Mercedes-AMG S65 Cabriolet as its donor vehicle, the 621bhp, 6.0-litre biturbo V12 remains unfettled, maintaining a brisk 0-62mph sprint time of 4.1 secs. Instead, the Maybach treatment starts with a bespoke client consultation that leads to extensive colour and trim options that include textured 3D wood paneling and softer, comfier, 'waterfall-effect' leather seats. The new forged 20-inch 'bichromatic' alloy wheels (pictured) are also specially developed for the Maybach.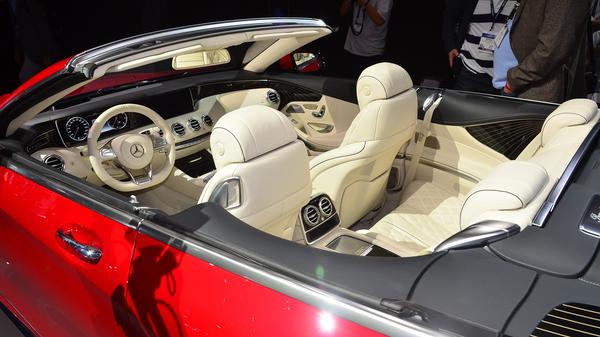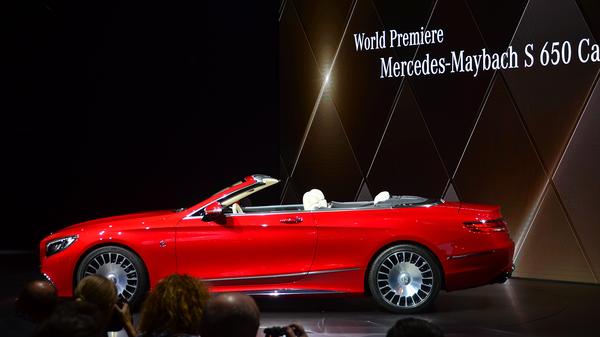 After the interior design of your Maybach Cabriolet has been agreed, a four-piece luggage set is then individually tailored in the same materials to match. You'll also receive a high-quality car cover with diamond quilting, plus a certificate signed by Mercedes boss Dr. Dieter Zetsche. The price? Well, don't expect change from £260k which, to this underling, looks rather overpriced and underwhelming, especially when positioned alongside the ranks of the £264k Rolls-Royce Dawn.
Still, if it's exclusivity you're after, then the Mercedes-Maybach S 650 Cabriolet will be as rare as hens' teeth. Mercedes has said it will only produce 300 units worldwide, of which just three will be allocated to the UK.