News
New Mazda CX-5 SUV unveiled at Los Angeles Show
After its launch in America, we'll see the latest version of Mazda's family SUV next year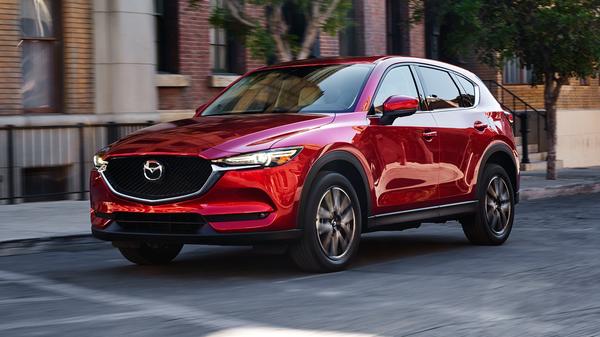 All-new compact SUV unveiled in America
Comes with a range of updated engines
Will go on sale next year
The all-new Mazda CX-5 has been revealed ahead of its debut at the Los Angeles Auto Show. It brings in a new look, as well as new infotainment systems and updated engines.
In terms of the way it looks, it's clearly an evolution of the current model, but there are some important changes to the details. The headlights, for example, are much slimmer, while a mesh grille replaces the current slatted affair; the chrome line that runs under the grill extends to 'support' the lights; and, the front bumper has a sharper, sportier look, while the car in our pictures also showcases a new paint colour - Soul Red Crystal. The rear end, too, has a completely new look, with less plastic cladding on show, a more prominent Mazda badge and new lights. From the side, it's clear that the new car has a more coupe-like profile, while a chrome strip – on the show car, at least – runs along the side of the car under the windows and finishes by running around the rearmost side window.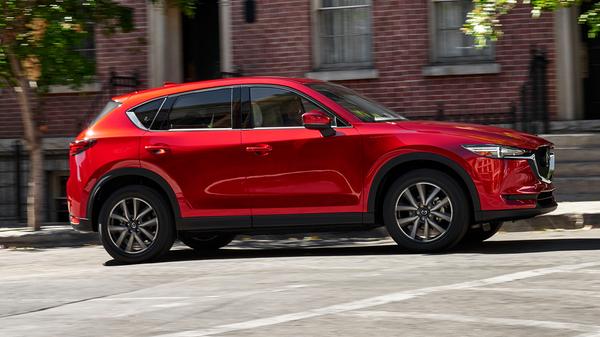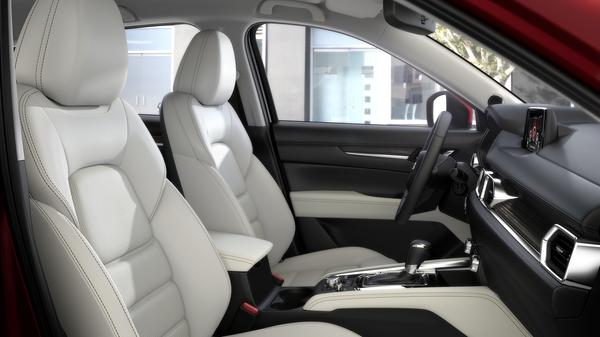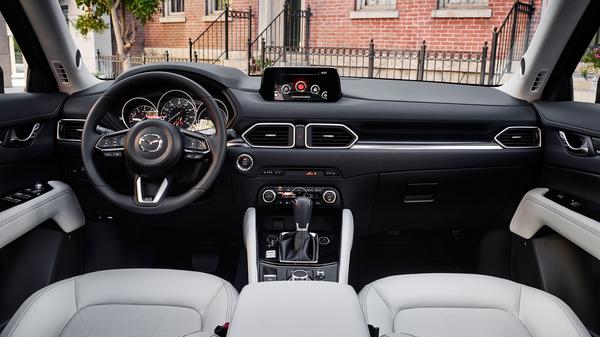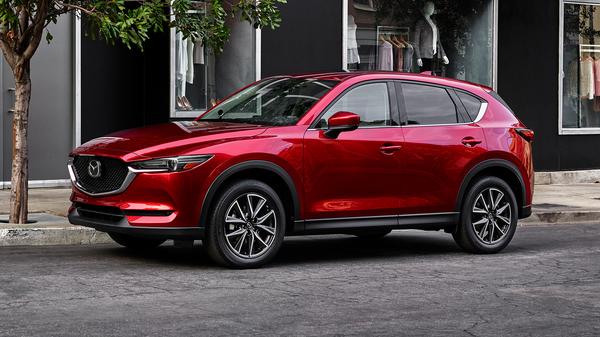 Inside, meanwhile, the dashboard has a cleaner look, with more chrome detailing, while obviously incorporating Mazda's latest infotainment systems, operated through a dash-top screen and a rotary controller on the centre console. The company says a head-up display will also be available, but what hasn't changed are the sporty three-spoke steering wheel and the three individually-ringed dials in the instrument binnacle.
There is very little technical information available about the car, but Mazda has confirmed that it will be available with three engines: 2.0- and 2.5-litre petrol engines and a 2.2-litre diesel. All are revised versions of the existing units, but we expect that – as now – only the diesel and smaller petrol engine will come to the UK. Following the CX-5's debut in Los Angeles, it will go on sale next year, with Japan the first country to get the car. We expect the car to arrive in the UK a few months after that, and for prices to remain around the same level as now, with the range starting at around £24,000.