News
Ferrari Portofino M 2021 Video Review
In our video review of the Portofino M, Rory Reid goes on an adventure in the wild and rediscovers the joy of driving a Ferrari
The all-new Ferrari Portofino M (an upgraded version of the
Ferrari Portofino
supercar) is a coupe convertible with a retractable hardtop that's perfect for the UK's rainy days.
The M in the upgraded Portofino stands for 'Modificata' – and accordingly, Ferrari has modified the 2019 Portofino to enhance its looks and performance in the 2021 facelift. Watch our
video review
to find out how.
What's new with the Portofino M
Performance upgrades

The Portofino M's modifications result in more aggression. Ferrari has fitted the Portofino M with a new dual-clutch transmission, so it now packs eight gears, as opposed to the 2019 Portofino's seven-speed unit. In terms of speed, the Portofino M makes a massive 620 horsepower and can do 0-124 mph in just 9.8 seconds – a full second faster than the 2019 Portofino. The Portofino M also offers an additional Manettino mode – Race, which'll give you five different driving options. Also new to the Portofino M is a new software map called Ferrari Dynamic Enhancer – which is designed to provide greater safety and control of the supercar, along with new camera profiles and speed sensors.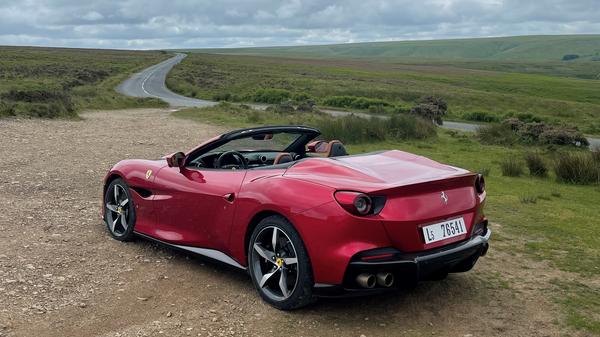 Interior and exterior upgrades

No expense has been spared in enhancing the Portofino's interiors. The car's super comfortable seats are as suited for long adventures as they are short, day-to-day journeys, and the steering's carbon fibre paddles add to the Portofino M's elegance. The car's dashboard is integrated with a 10.25-inch touchscreen in the centre that's loaded with tech such as Apple CarPlay and 360-degree cameras to take the stress out of parking at the end of your day's driving. On the exterior, the Portofino M's sleek and sporty look stands out immediately. It looks more aggressive than its predecessor, with a revamped front bumper and new grille, plus air vents running from the bumper to behind the front wheels. If you're looking for something a bit different, you can further modify and flaunt Rosso Portofino paintwork, carbon fibre steering wheel with LED shift lights, carbon fibre centre console, neck warmer and carbon cup warmer – all at an additional cost.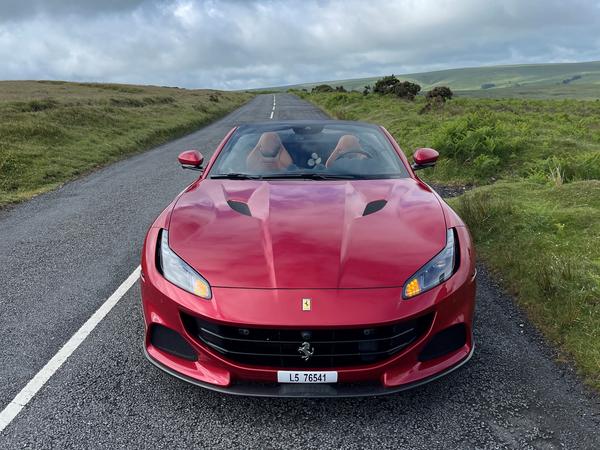 Fantasising about Ferrari? Why not take a look at the performance-focused GT – the Roma, which was released in 2020 and is a sharper take on the 2019 Portofino. Check out our
full review here
or
watch Rory Reid review the Roma
in the streets of Italy.