News
Ferrari 812 Superfast video review
Rory Reid gets behind the wheel of the Ferrari 812 Superfast in one of our first video reviews post-lockdown.

Words by: Andrew Woodhouse
Published on 3 July 2020 | 0 min read
In one of his first proper drives since the UK lockdown started to lift, Rory Reid gets behind the wheel of the new Ferrari 812 Superfast — arguably Ferrari's greatest V12 car.
This video truly speaks for itself, but here's some more info for those of you wanting a closer look at Ferarri's new supercar.
Ferrari 812 Superfast engine
The 812 Superfast uses a naturally aspirated V12 engine – one of the last of a dying breed. The engine makes 800 metric horsepower and 718Nm of torque without the need for turbochargers or superchargers, providing effortless, smooth power delivery and a glorious noise.

Ferrari 812 Superfast performance
This car's performance is outrageous. Those 800 metric horsepower allow for 0-62 in 2.9 seconds: super-fast. Flat out, the Ferrari 812 Superfast gets up to 211mph – if you're brave enough and can find a road long enough.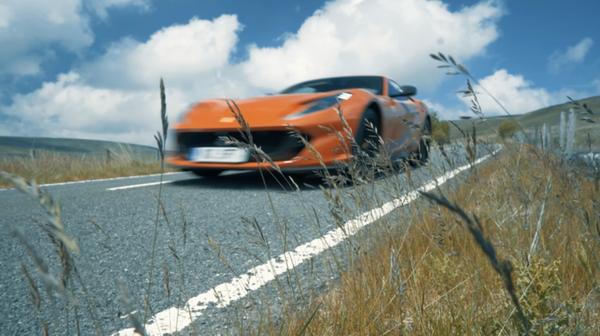 Ferrari 812 Superfast design
If you haven't already hit play, do so. Treat yourself to a good look at this car.
The 812 Superfast follows the formula of previous
berlinettas, like the F12
. Up close, the Ferrari 812 Superfast showcases some finer touches like new details in front lights, sculpted sides and a subtle spoiler. There's also a suspended splitter that increases the diffuser surface and improves aerodynamics. Then there's that long bonnet, under which you'll find the V12 behind the front axle line – giving you what amounts to a front-mid-engined supercar for better balance.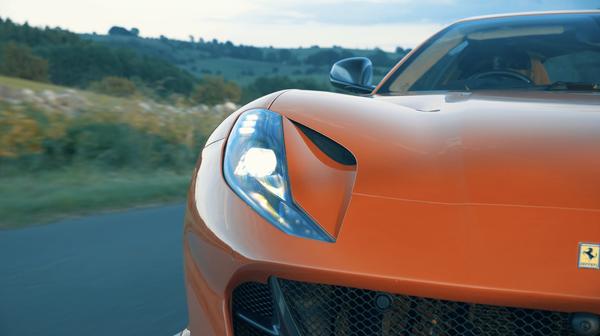 Ferrari 812 Superfast interior
The Ferrari 812 Superfast's interior is minimalist, but still manages to pull off being racy and stylish.
The driving position is low, exactly as it should be, and the steering wheel is tactile thanks to integrated carbon – giving those behind the wheel a more immersive driving experience. When it comes to your controls, you're looking at an all-button experience for ease and a modern feel. Ferrari's manettino (little switch) is here, and lets you cycle through the 812 Superfast's driving modes without moving your hands too far from the wheel. Yes, these features are quite driver-focused, but there's plenty for passengers too – including a separate screen that keeps all the key info upfront.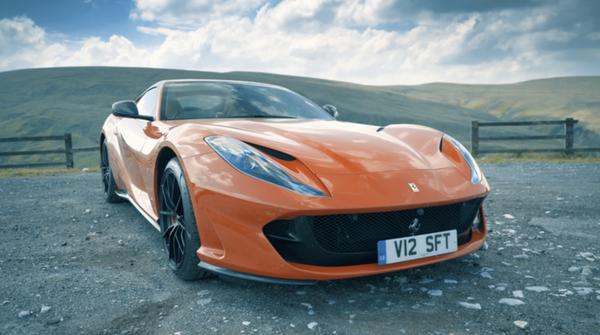 Overview
Ultimately, what you make of the Ferrari 812 Superfast depends on what you want from it.
It's technically a GT and built to travel long distance, which it does. But as a GT it lacks refinement, the suspension is a bit hard and it's thirsty with petrol. But as a supercar, it's phenomenal. You won't find a road big enough, long enough or legal enough to meet that incredible potential; and if this is the last hurrah for the V12 engine it's certainly a great way to bow out. Want more exclusive content like this? Subscribe to our
YouTube channel for our latest videos and reviews
.