News
Coming soon: BMW Concept XM
The new XM is the most potent BMW M model ever and packs a powerful visual punch to match the 750 horsepower of its hybrid-boosted petrol engine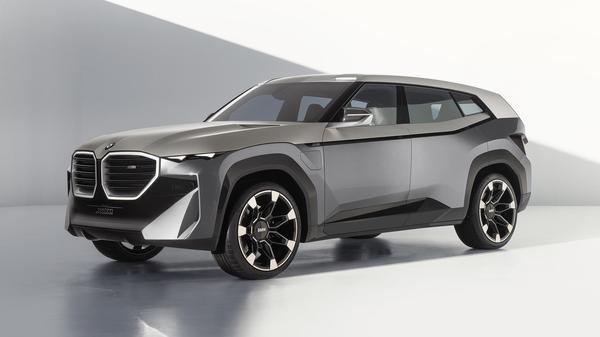 Words by: Dan Trent
Published on 30 November 2021 | 0 min read
With its close links to motorsport BMW M is best known for high performance saloons and coupes evolved from standard models like the 3 Series and 5 Series. Generations of fans have enjoyed these iconic cars over the years, the
M3
,
M4
and M5 all very much playing to a traditional petrolhead crowd. Which is why the new Concept XM makes such a powerful and, perhaps, controversial statement, coming as it does on the performance division's 50th anniversary and only the second car it has built from scratch.
For starters it's an SUV. It's also
hybrid powered
, though this is less about saving fuel and more about increasing power thanks to its combination of a big V8 petrol engine with an electric motor for a combined output of 750 horsepower and 1,000Nm. This is near-hypercar power, all contained in the body of a big, luxurious SUV. The 'Concept' part of the name would usually suggest it's just a bit of blue-sky thinking on the part of M but BMW has confirmed a production version will be coming in 2022 and, given the bold design direction taken by the
all-electric iX
, we wouldn't bet against the XM looking pretty much as it does in these images.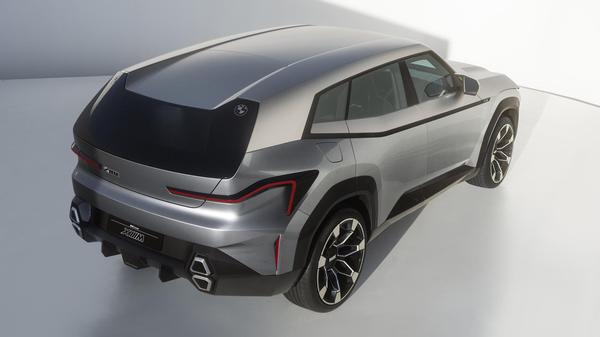 Going by social media reaction long-time BMW fans are less than thrilled about the brand's new corporate look and the giant grilles worn by the likes of the 4 Series, X7 and iX. But the XM doubles down, the prominent 'kidney grille' dominating the front end, the wild contours running over the body and roof highly distinctive while sculptural LED lights wrap around the rear end. Inside it's just as bold, taking the iX's luxurious minimalism and expanding on it with a combination of 'aged' leather, copper and carbon fibre with a plush-looking quilted velvet featuring on the seats.
M fans have high expectations when it comes to performance and the XM would seem set to deliver on that, though it also represents the performance division's transition into the electrified age and it be able to run for around 50 miles on battery power alone. Pure electric cars bearing M's touch are also coming to market soon, in the shape of the M50 version of
the i4
and a 600 horsepower M60 variant of the iX. As a standalone model the XM is, however, something different and will operate in a very exclusive league, where luxury, performance and electrification intersect with the more traditional idea of what a performance car should be. It's still a big emotional leap for long-time fans of cars like the M3 and M4. But one BMW will hope is powerful enough to bring them along for the ride.