News
Coming soon: Aston Martin DBX707
The DBX was already one of the fastest and most powerful luxury SUVs out there but that hasn't stopped Aston Martin making it more so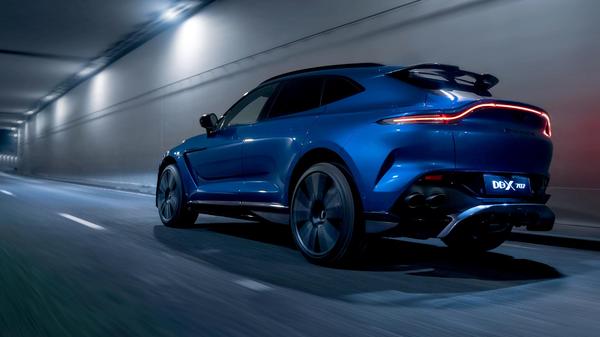 "Fastest. Most powerful. Best handling." These are the bold claims Aston Martin makes about the DBX707, a more powerful version of its
DBX SUV
, which goes on sale in the spring.
The DBX707 contains an uprated version of the already monstrous 4.0-litre, twin-turbocharged V8 engine, which will deliver a huge 707 horsepower (hence the name) and 900Nm of torque. That's an increase of 157 horsepower and 200Nm from the existing DBX, which wasn't tardy in the first place. To help deliver the power to the wheels there's a new nine-speed gearbox, which swaps gears much faster than before. The result is an astonishing 0-62mph time of 3.3 seconds. The brakes and suspension have also been tweaked to cope with the enhanced performance, the DBX already one of the best-handling SUVs out there thanks to the expertise of chief engineer Matt Becker. He admits he always had
Porsche's Cayenne
in mind as his benchmark and, when Auto Trader tested the DBX at a circuit on its launch, there was very little dynamic difference in the corners between the SUV and the
Vantage
sports car.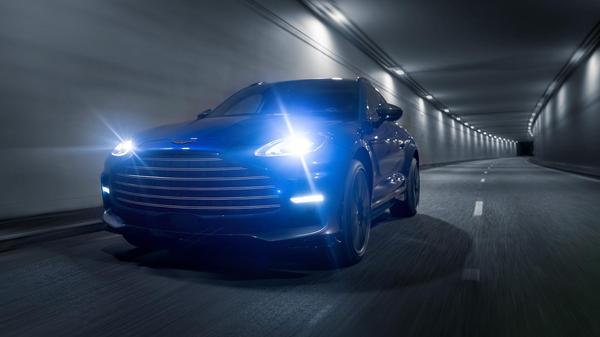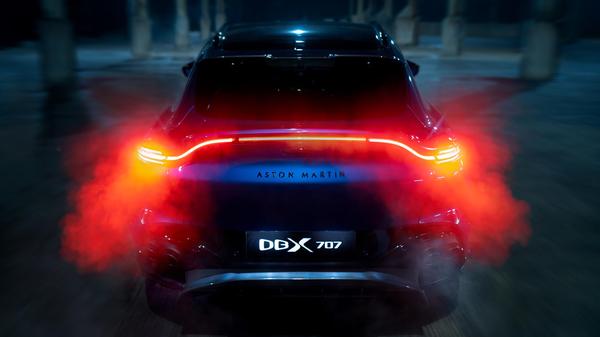 Carbon ceramic brakes are standard on 22-inch wheels (you can opt for 23-inch wheels for an even faster lap time) and reduce the car's weight by a significant 40kg. Torque distribution front to rear remains automatic, with the option to send it all to the rear wheels. The air suspension has been fiddled with to give the car greater body control and a sharper response to steering input through the corners.
The exterior now has a larger front grille and new air intakes as well as a new lip spoiler on rear wing. Inside, there are three trim levels: Accelerate, with a half leather, half Alcantara finish, Inspire Comfort and Inspire Sport, with full leather and Aston embroidered badging. Prices will be announced soon.