News
Car finance holds the key to tackling air pollution, says Auto Trader
Could car finance hold the key to tackling air pollution? We think so...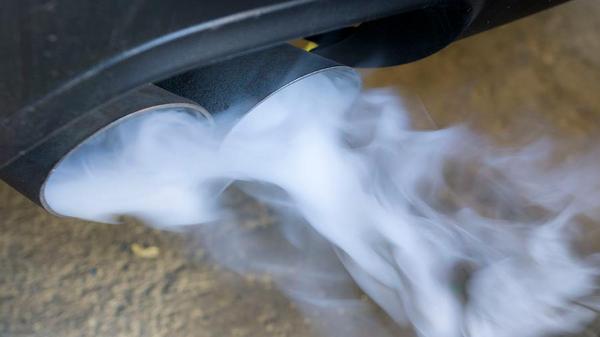 Finance makes more expensive 'clean' vehicles more accessible
Car finance unlikely to be the risk some financial commentators suggest
Findings from Auto Trader's Market Report challenge misconceptions on finance
Car finance
could hold the key to improving air quality by making the cleanest cars – like
electric cars and hybrids
– more financially attainable. That's one of the main findings of the Auto Trader Market Report, published today.
The report, produced from a survey of 4,000 motorists combined with Auto Trader data (we're the UK's biggest marketplace for new and used cars), challenges common misconceptions about both car finance and the environmental performance of new cars. Both have suffered from negative press coverage in recent times, with some financial commentators saying
car finance
is a 'credit bubble waiting to burst'. Meanwhile, widespread '
demonisation of diesel
' in the press, plus
puzzling government
taxation policy
, has generated confusion and nervousness over the financial implications of choosing one type of fuel over another when buying a car. This has already led to a significant change in buying behaviour. In January 2018, new car registrations for diesel dropped by 26%, and petrol car sales increased by 8.5%. However, Auto Trader says pushing buyers towards
electric cars
,
hybrids
and the very latest petrol and
diesel
cars (which are far cleaner than older ones), could be made much more effective by offering more
compelling finance packages
on these cars. The report found 59% of recent car buyers who chose not to go electric said it was due to the upfront expense of electric cars, and that 36% of buyers who
purchased on finance
did so because it allowed them to buy a car they couldn't otherwise afford. In response, Auto Trader's chief operating officer, Nathan Coe, said: "The growing cynical view that
car finance
is a credit bubble waiting to burst is simply not warranted. "
Finance
is not only crucial for new and used car sales generally, but it holds the key to cleaner motoring in the UK. The cleanest cars are also the most expensive. We need car financing to thrive if more people are going to switch to electric and hybrid vehicles. "59% cent of recent car buyers who did not choose an electric vehicle said it was due to the upfront cost, yet with no increase in grants by the UK government and prices for new electric cars rising, it's hard to see how electric adoption can be accelerated in the UK without
finance
playing a pivotal role. "It is crucial that the issue of car finance is fully understood and that these misunderstandings are addressed, given that financing of the car market is so important for the economy and for the livelihoods of UK car buyers." This comes just days after the Society of Motor Manufacturers and Traders (SMMT) revealed that although the newest cars emit 12.6% less CO2 than their pre-2017 equivalents, average new car CO2 has still risen – for the first time in two decades – by 0.8%, due to buyers shifting away from diesel towards petrol. Mike Hawes, the SMMT's chief executive, said: "The industry shares the government's vision of a low carbon future and is investing to get us there – but we can't do it overnight; nor can we do it alone. The anti-diesel agenda has set back progress on climate change, while electric vehicle demand remains disappointingly low amid consumer concerns around
charging infrastructure
, availability and affordability. "A consistent approach to incentives and tax, and greater investment in charging infrastructure will be critical. Now, more than ever, we need a strategy that allows manufacturers time to invest, innovate and sell competitively, and which gives consumers every incentive to adapt." Other interesting findings from the Market Report include the fact that 61% of car buyers said Brexit had affected their car buying decision in some way, and that £200 is the most popular monthly payment searched for on Auto Trader. The study also reveals the average value of cars bought on finance through Auto Trader is £17,087, whereas the average value of cars bought outright is £10,142. That's a difference of £6900, or 68%.
Download a copy of Auto Trader's Market Report
.